Hi BAR. I finally got around to starting a tank journal for the Nuvo 10 I got used in August 2018 from Craigslist. Here's a photo of it from when I first got it: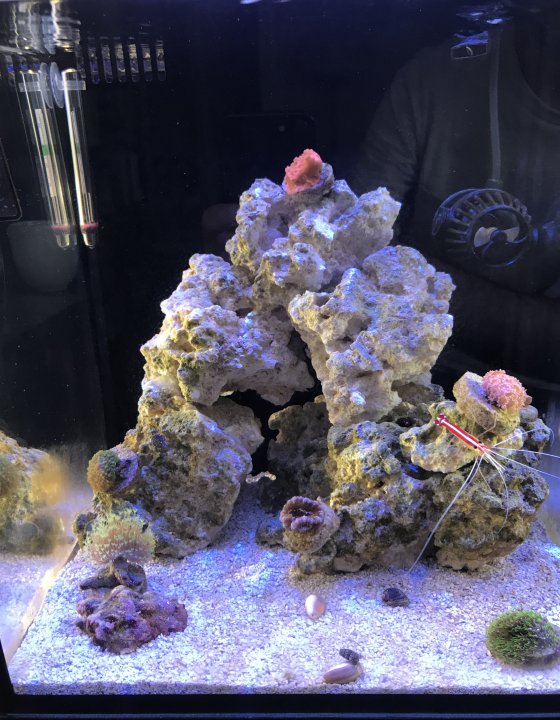 The tank is running a kessil a80 at around 75%, chemipure blue nano, filter floss and has an ATO. I do a 2-3 gallon water change every week with RODI and regular IO salt and so far haven't dosed anything but may start with manual 2 part. I feel a bit intimidated and confused about dosing to be honest.
A little about me:
I'm originally from NYC. I had fresh and saltwater tanks as a kid, ending with a 125 FOWLR and 20 gallon FOWLR that both got dismantled when I went to college. I started living in SF part time a couple years ago when my partner got a job out here after grad school on the east coast. Now we're married and I went back to school to change careers and become a therapist. I finished school this past summer and my husband got me this tank as a graduation gift. In the next post I'll put up pics of the tank from a few days ago and talk about the successes and failures.
Last edited: