Hello everyone, I'm Fidel and I was referred to this community by the nice gentleman at Aquatic Collection
I'll start with a little bit of background;
I've helped a friend of mine maintain and move his 90g bow front over several years now but my own has been smaller fresh water stuff.
I have been putting off setting up my own reef tank for quite a while since I hadn't yet found the ideal location in my home for it as I have been doing a bunch of remodeling which is still ongoing. Eventually I want to go to a big tank but when I came across this Odyssea B45 I figured what the heck it's small enough if I have to move it it's not too difficult.
So I ended up with this oddball Bow Front 45 gallon tank and a very small live stock that I am going to slowly add to as I go along when time allows.
I currently have the tank situated and running great in a nice cozy spot in my formal living room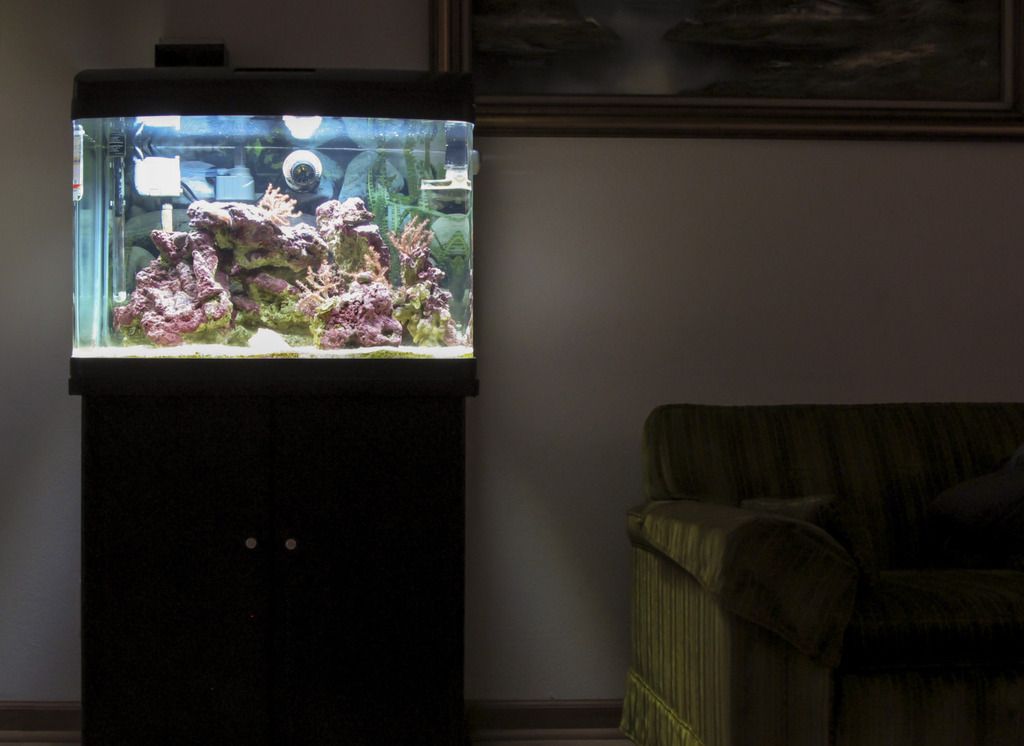 There is some funky built in filter/lighting/canopy setup with this tank that I began modifying and I have it running with a Aqua-C Remora protein skimmer into the filter where I'm keeping some LR, Carbon pad & Mechanical media. I plan to replace the floss with Chemi Pure & a Purigen bag. Basically I've turned the filter into a mini sump.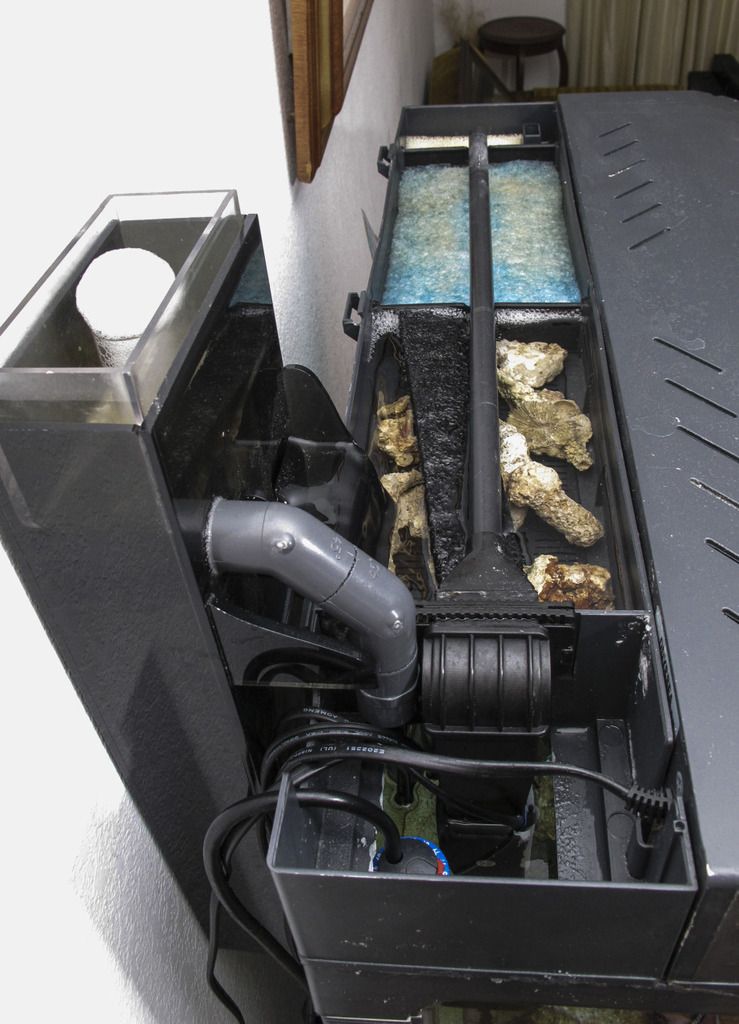 I have one lonely Fish but he is the life of the tank, he is extremely interactive and makes use of every inch of his environment, unfortunately for 3 weeks now I've had no luck locating a similarly sized Ocellaris, everything I've seen at every LFS is about half his size. We already have a sparkling relationship, if my arm is in the tank he is either bumping it or swimming laps around it, he is nearly hand fed as he literally swims to the surface to grab his food before it even breaks the surface. Sometimes I wonder if he hates me because he often tries to get into a fight with me by nipping at my arm or whacking it with his tail, I guess I can consider it tough love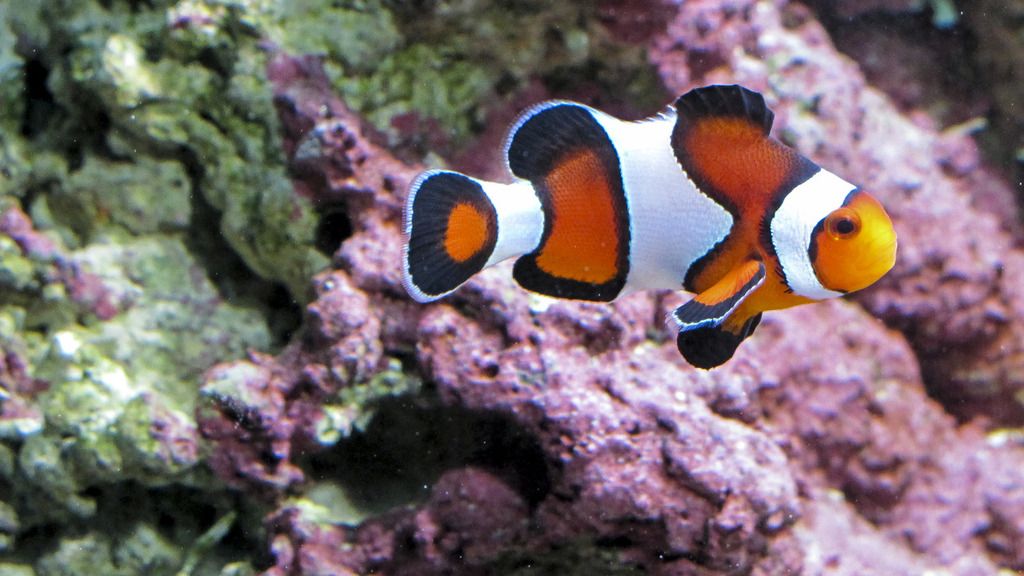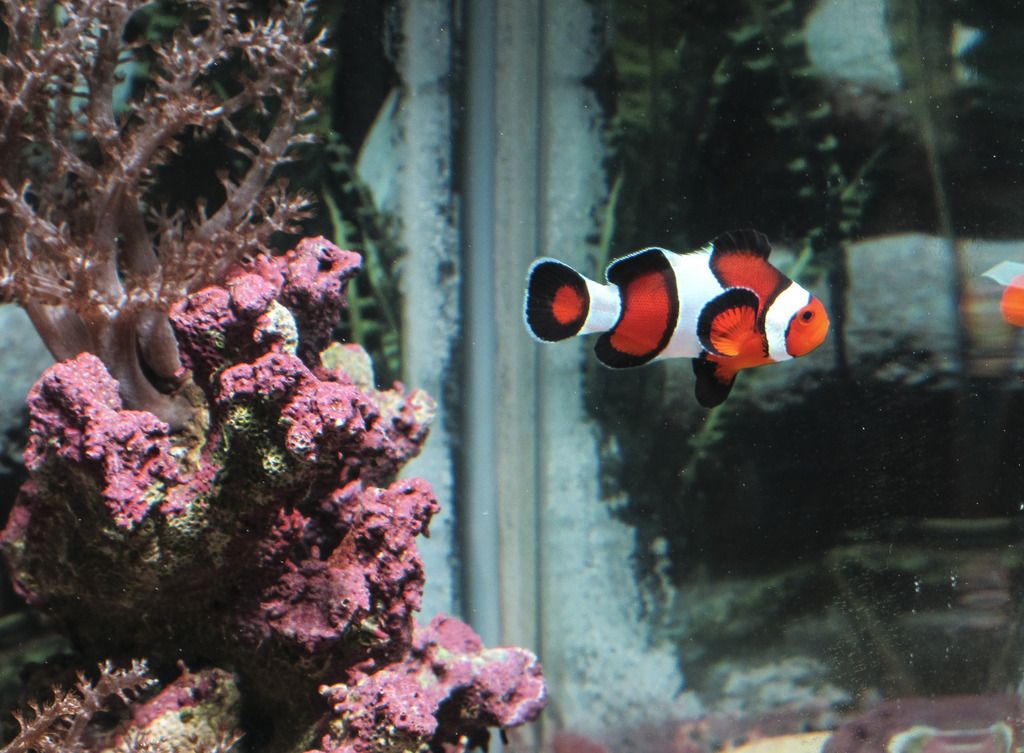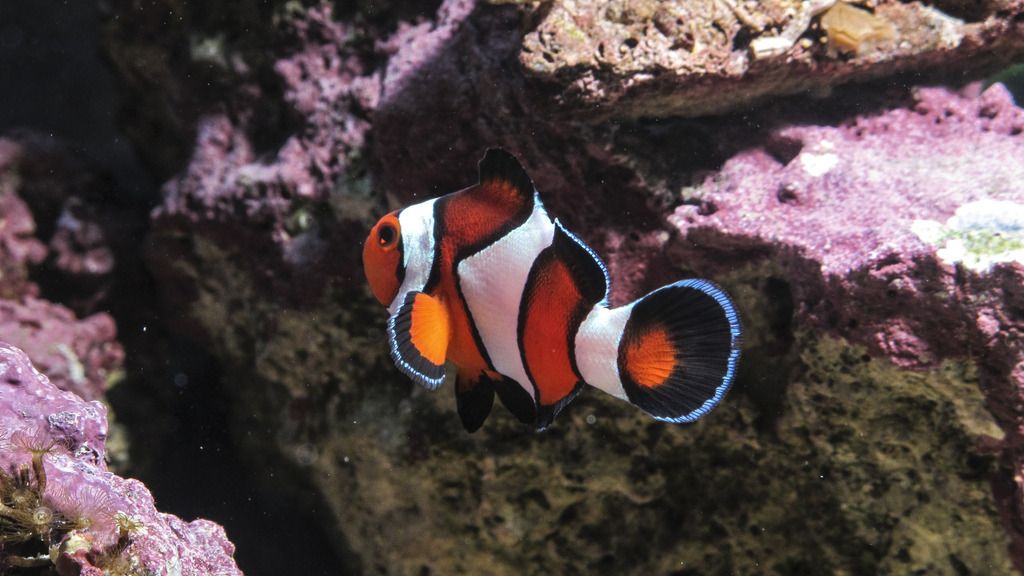 My CUC is still very small, only 2 turbo snails & 2 margarita snails but the tank stays pretty clean, of course I plan to throw in a dozen more snails, a conch, a dozen hermits, 1 emerald crab and a cleaner shrimp. I will add them slowly as I increase fish count.
There is an ample amount of LR to offset the lack of size of my overhead sump, there is about 40-45lbs of LR in there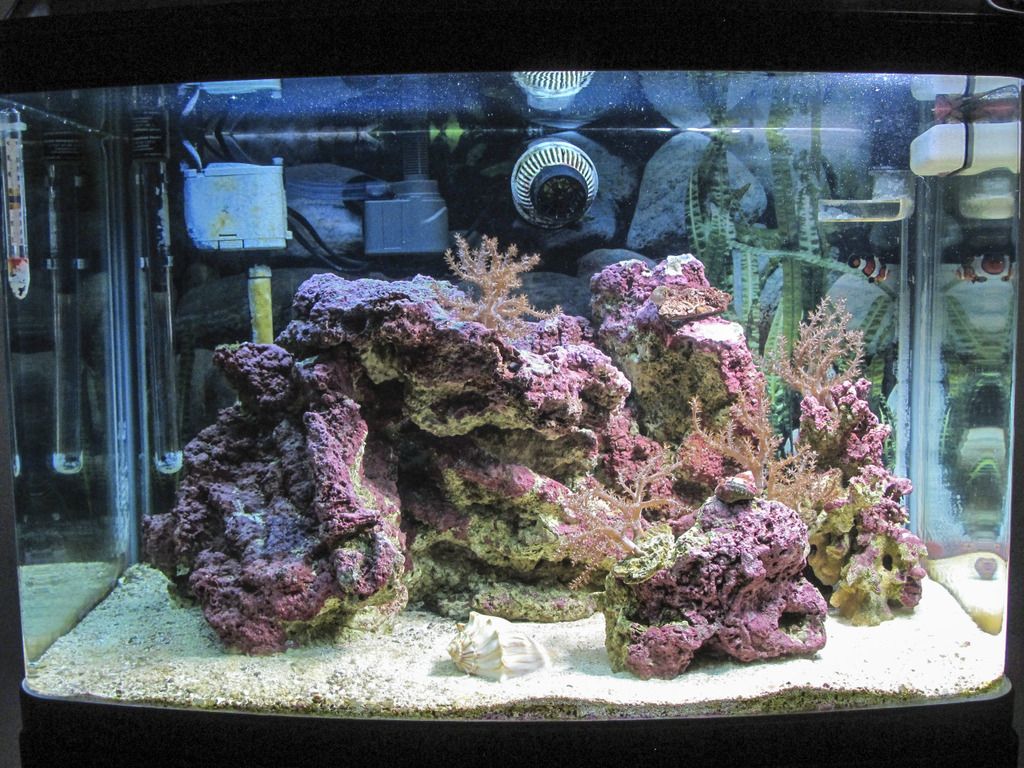 I'm keeping 2 types of soft corals at this point, a bunch of kenya trees which seem to be growing out of control. I also have 2 mushrooms (please feel free to ID them if you can) which are also growing pretty fast for being mushrooms, there are two small ones on the back of the rock what you see in the picture is the bigger one. I do have a question here, do you think I should remove that tube worm feather duster thingy that the mushroom is leaning against or leave it? there is an abundance of which throughout the tank I've noticed.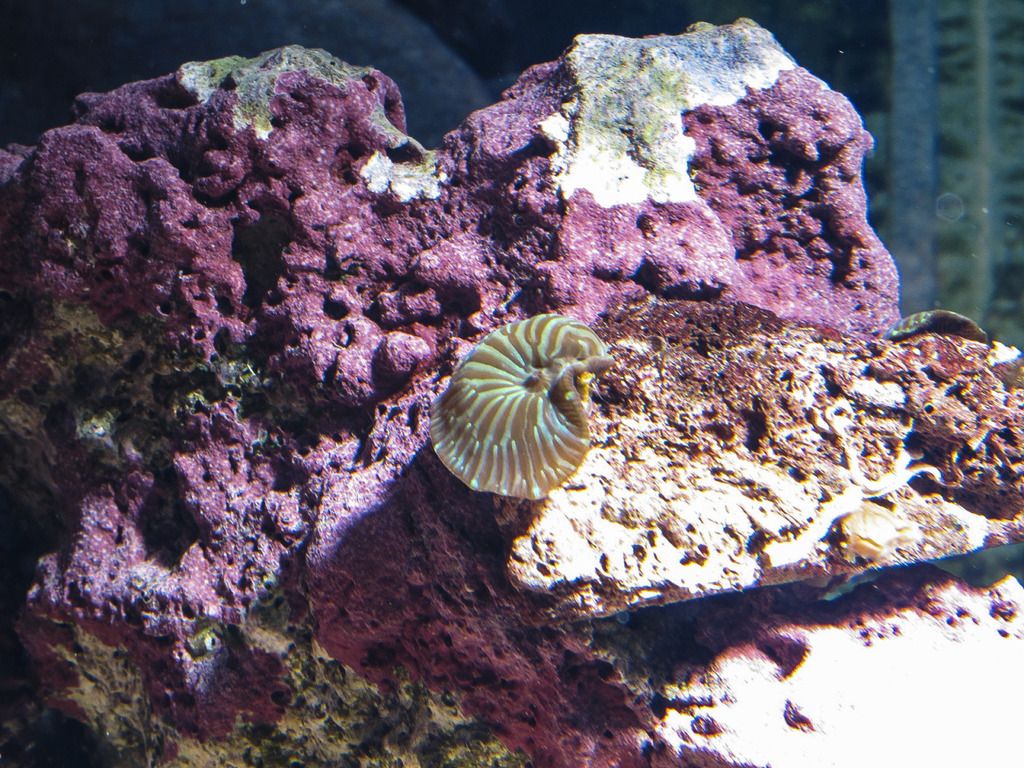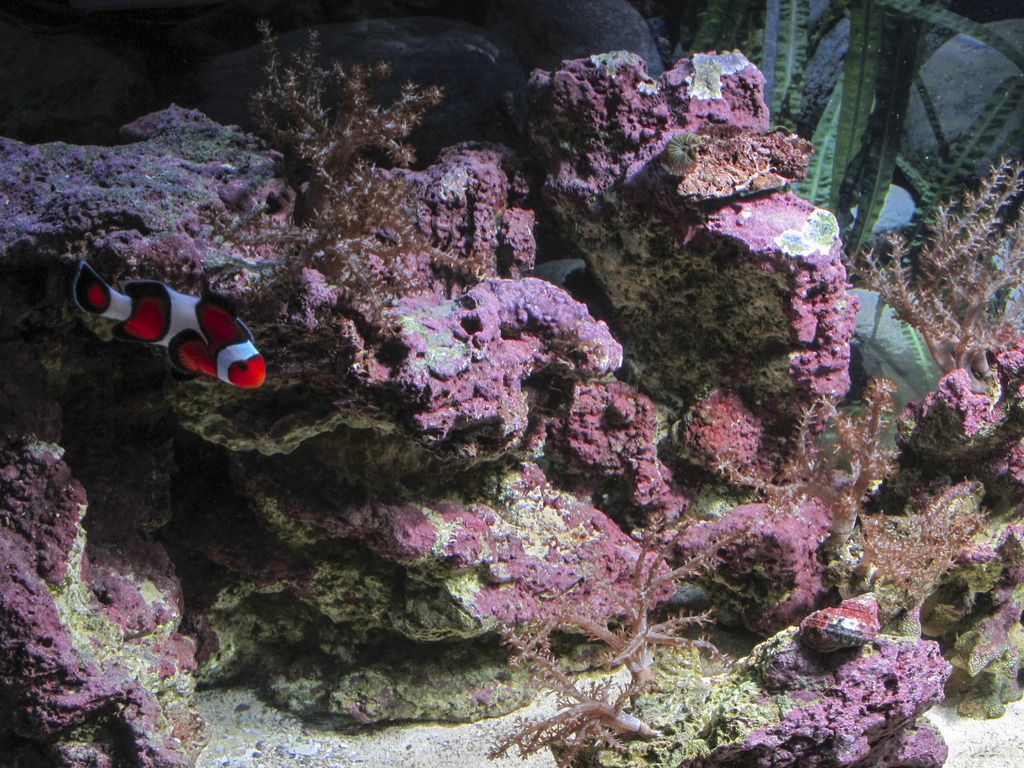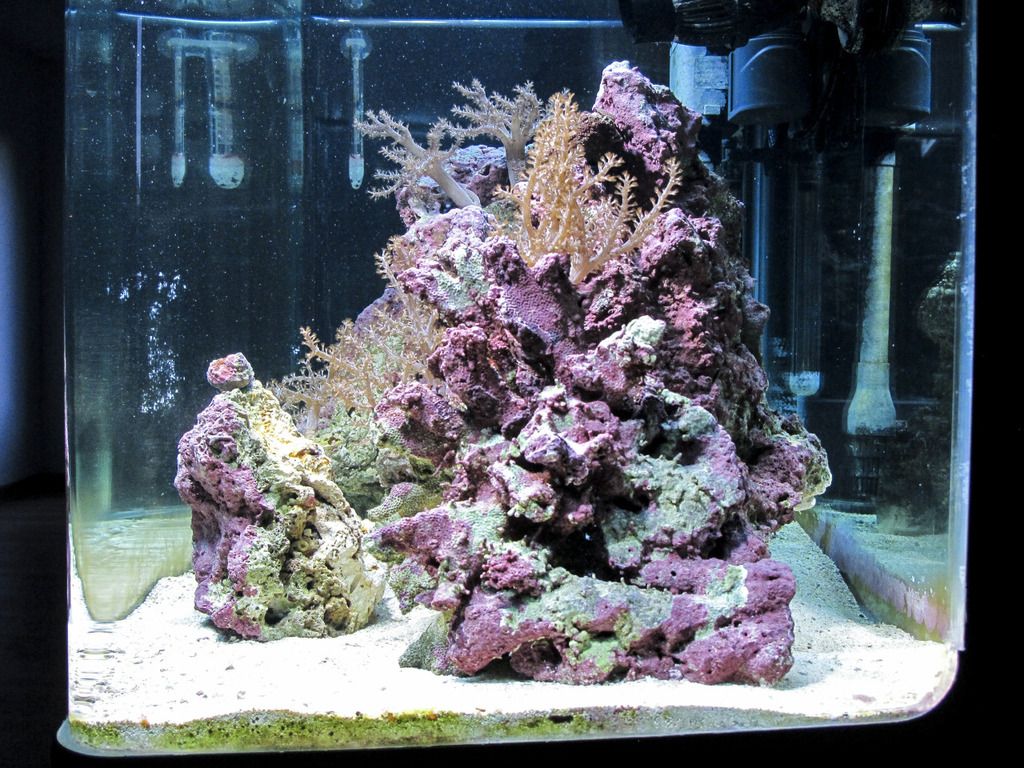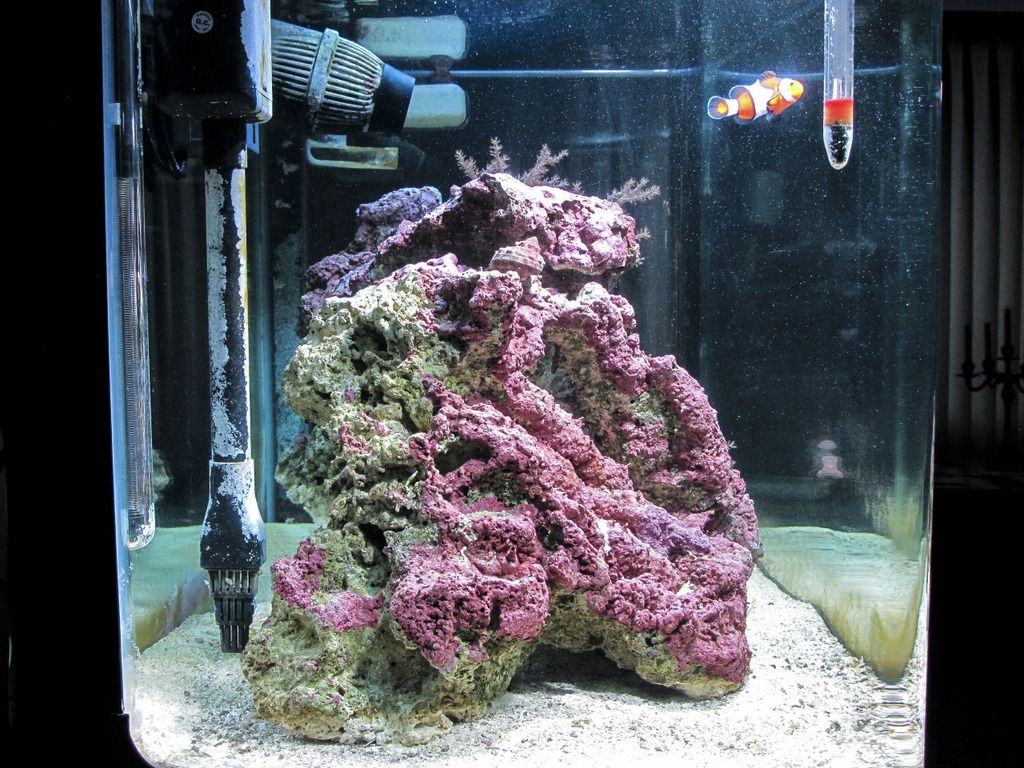 There is a small bed of LS, I may or may not add more depends on my total livestock needs.
Well that's all I have so far, I have been observing and joining more forums than I can count. The last one I tried posting in got me 0 replies so I am here now I figured it's best to involve myself in a local forum where I can eventually join the events and meets
Please feel free to respond with suggestions and advice as I consider myself new and still absorbing a lot of info and of course I want to make sure my tank is sustained at optimal conditions. I am a bit of a softie when it comes to dying pets (regardless of how small) hence my very very slow and patient process, I figure with this hobby the "slow & steady wins the race" mindset is ideal.
I'm sorry if I posted too many photos, I'm a photographer and obviously love taking pics of my pets haha
Now I have to go test my parameters since I did a water change last night.
Anyway thanks for stopping by and I hope you enjoyed my thread