EDIT: This has gotten another transfer into a 25g lagoon tank with eshopps HOB overflow into a ice cap reef sump 15.
Decided to get another tank journal up.
Started April 2, 2022
Rimless 32gal biocube
AI prime 16HD
Mightyjet 326 return feeding through 2 random flow nozzles
Nero 3
Intake media rack
(Trimmed first chamber wall in sump to lower display water level)
Green killing machine 9w UV sterilizer
Aqueon 200w heater
This was Started as a tank transfer from my wife's 10 gal that started on March 1st with live rock from my 45gal tank.
March 1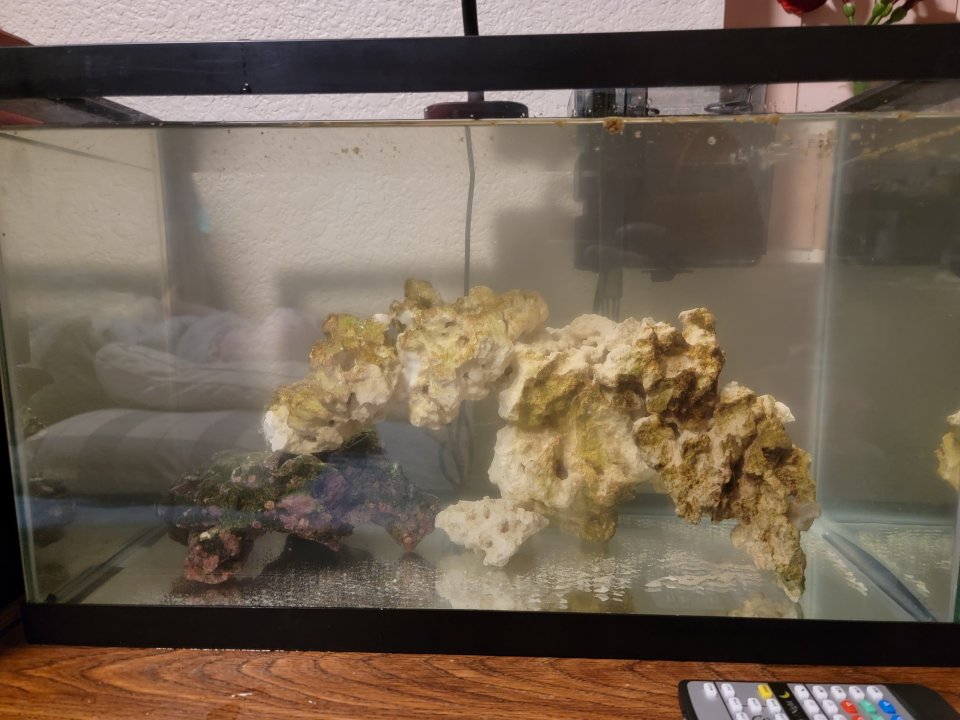 March 6
March 11
March 21
Added AI prime 16hd
March 24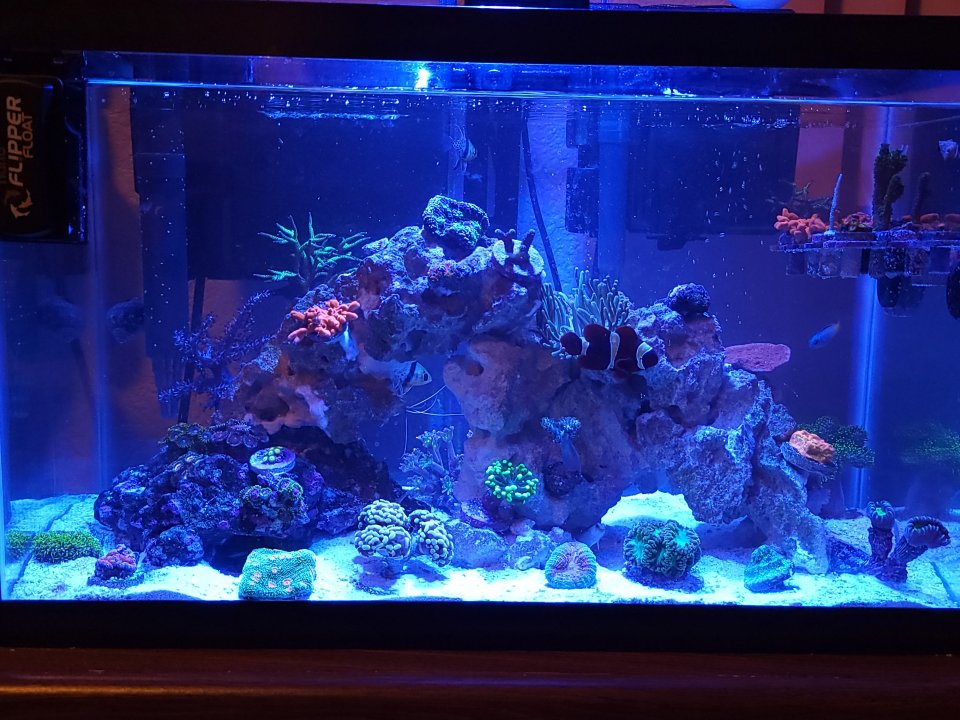 April 1
Cutting the rim off the biocube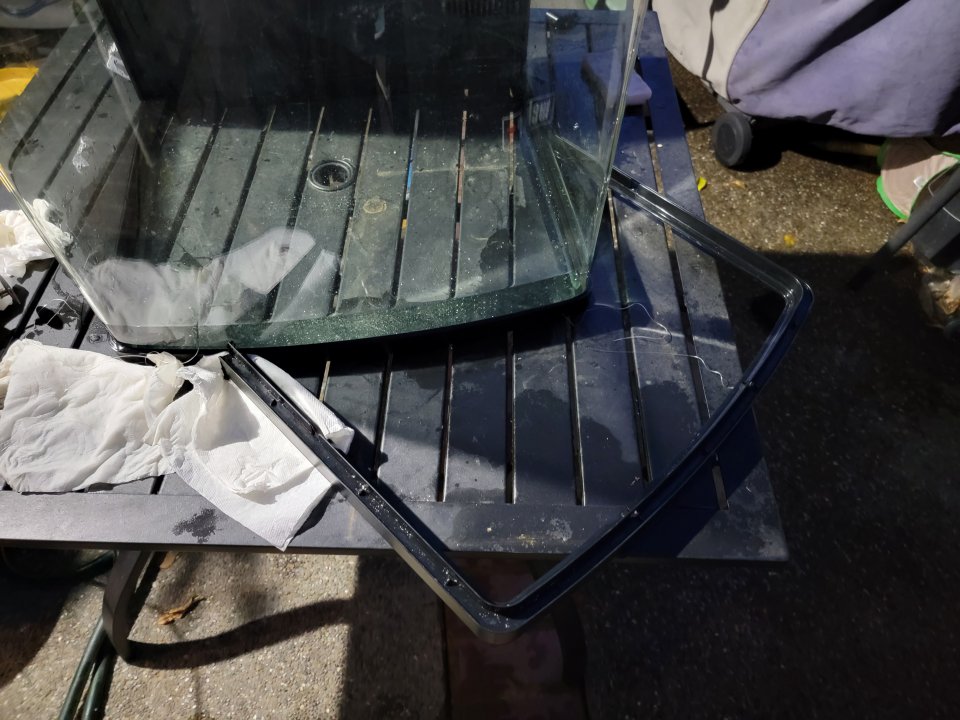 April 2
Biocube is wet with fiji pink and more live rock from the sump of my 45gal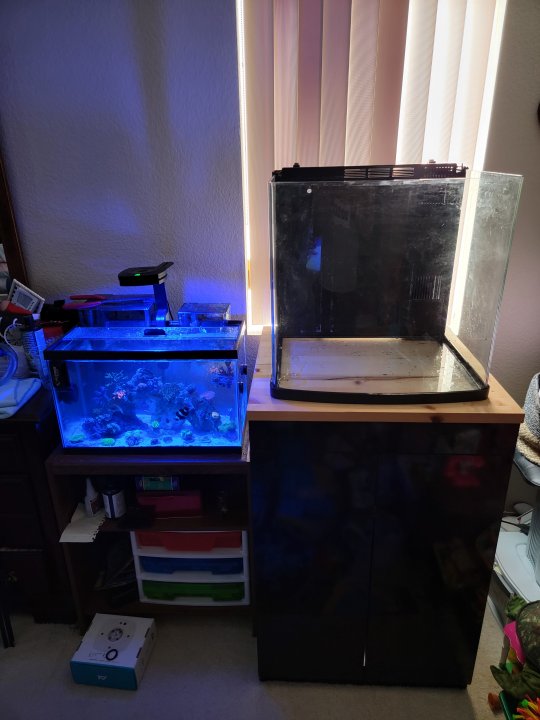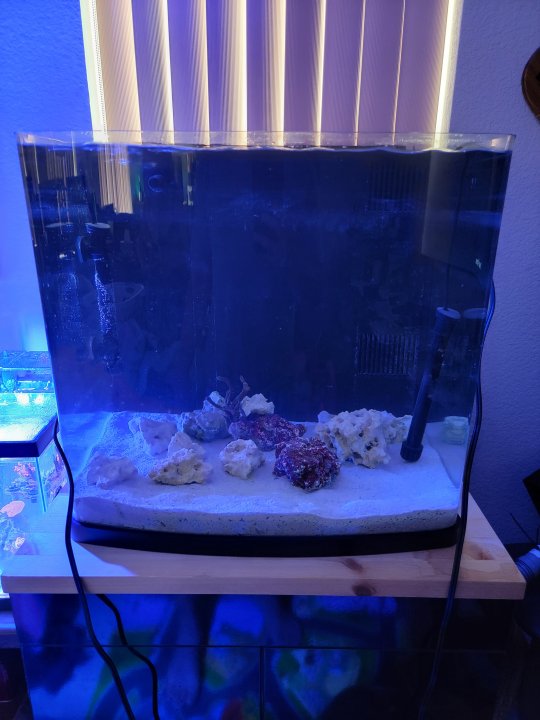 April 3
Figured since it's a tank transfer I really didn't need to wait for a cycle since all the rocks already had plenty of nitrifying bacteria on them.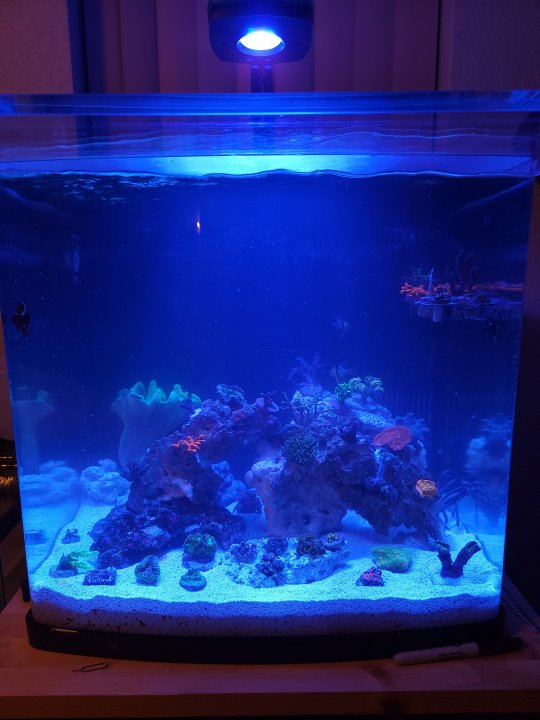 April 9
Start of diatoms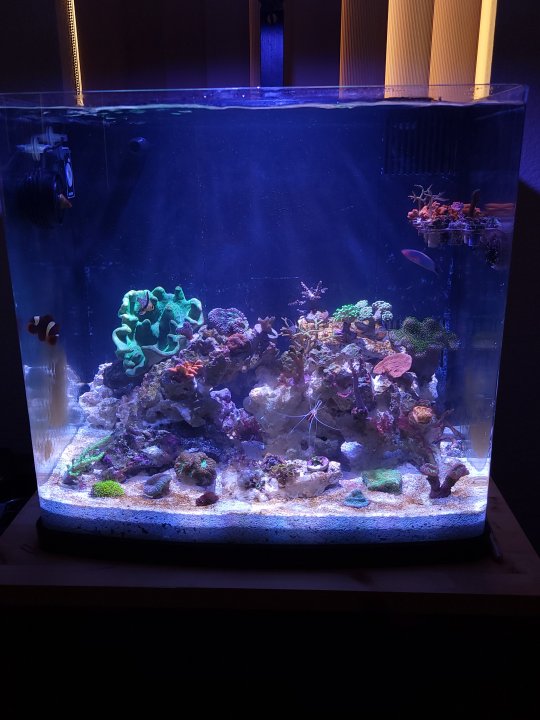 Can anyone ID this coral below? It has more than doubled in size since it was moved from my 45gal tank to my wife's tanks.
(Time line catch up cont. on next post)
Last edited: