Finally catching a breath to start this journal. The past two months have been crazy hectic as I tried to move houses, do renovations (self done), juggle work, all while setting up a new tank and taking down the old one. Truth be told, I wasn't planning on upgrading my 4ft peninsula until later this year. I was eyeing the Red Sea S-850 because the S series had most everything I could ask for. Aluminum framed stand, euro braced, armored seams, and the best part is a frag tank connected to the sump. Well, opportunity arose and after convincing myself of the pros and cons, I picked up a used Red Sea S-1000 from a fellow BAR member.
First order of business was to float the idea by the wife on why spending $$ on a much bigger tank after just having bought a new place and juggling all the above was a good idea
. Going from a 4ft tank to 7ft is a sizeable upgrade so I SketchUp'd it with the floorplan to get a feel of the scale and if it'll work with the space. Eventually I'm going to build matching cabinets on the side of the tank for a built-in look.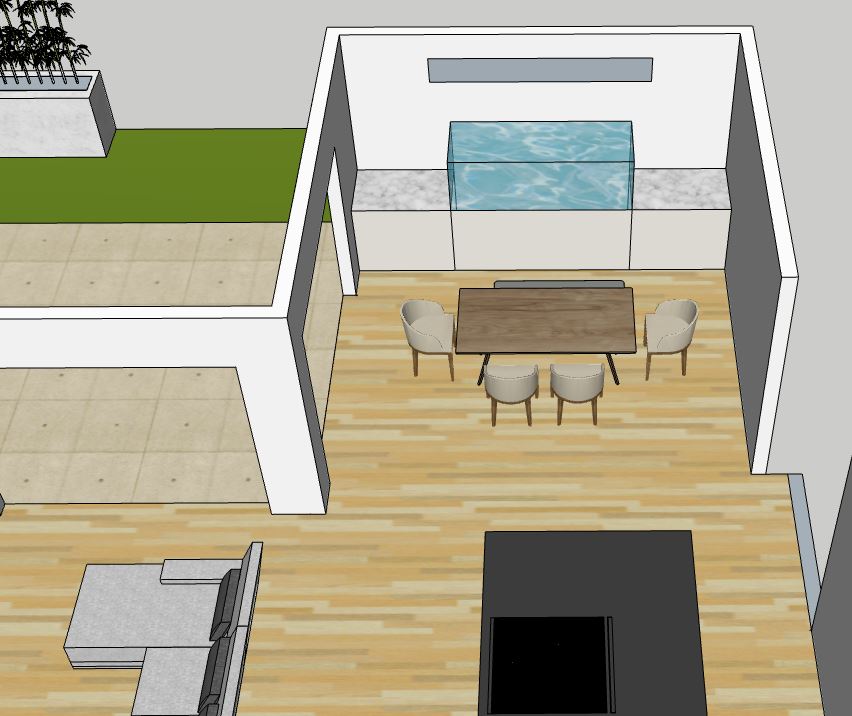 Drove from Dublin to Elk Grove to pick up the tank. This thing was heavy! The tank alone was almost 600lbs.
FYI because of the wheel hubs, the Chevy U-Haul cargo was was just barely wide enough to fit the tank and stand side by side. The Ford was 2 inches too narrow.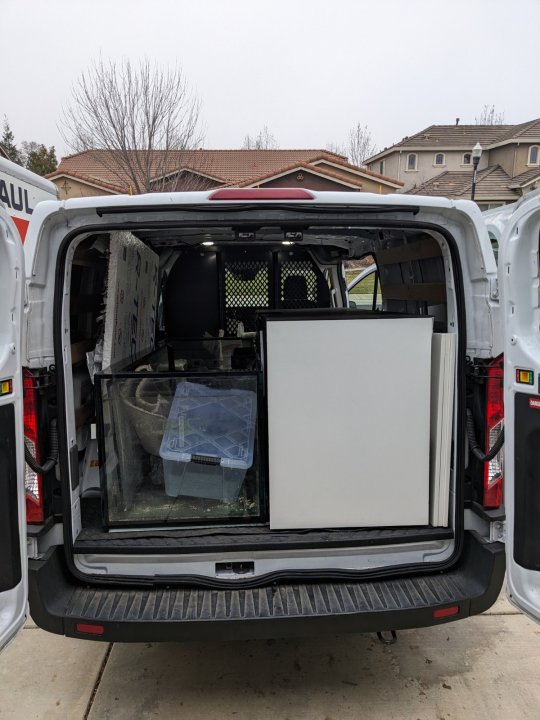 Can't tell you enough how much I appreciate fellow BAR members for coming to help me unload the tank into my garage. Big thanks to
@guihan
@euod
@dswong01
@Arvin R
. Their experience handling large aquariums made the process a breeze.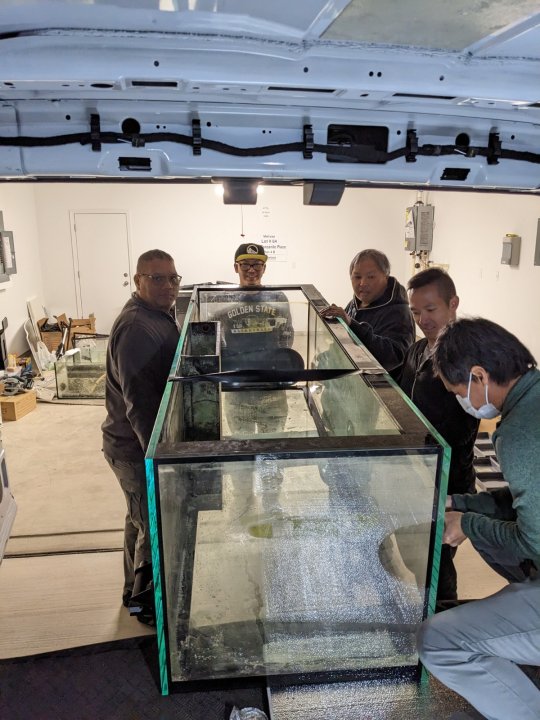 In the garage it sat for about a month while home renovations were being done until last week when we were able to get it in the house, on the stand, and leveled.
And here we are today. Tank is running the bare minimum of a return pump and heater for the livestock transfer. Additional equipment will be set up in the following weeks.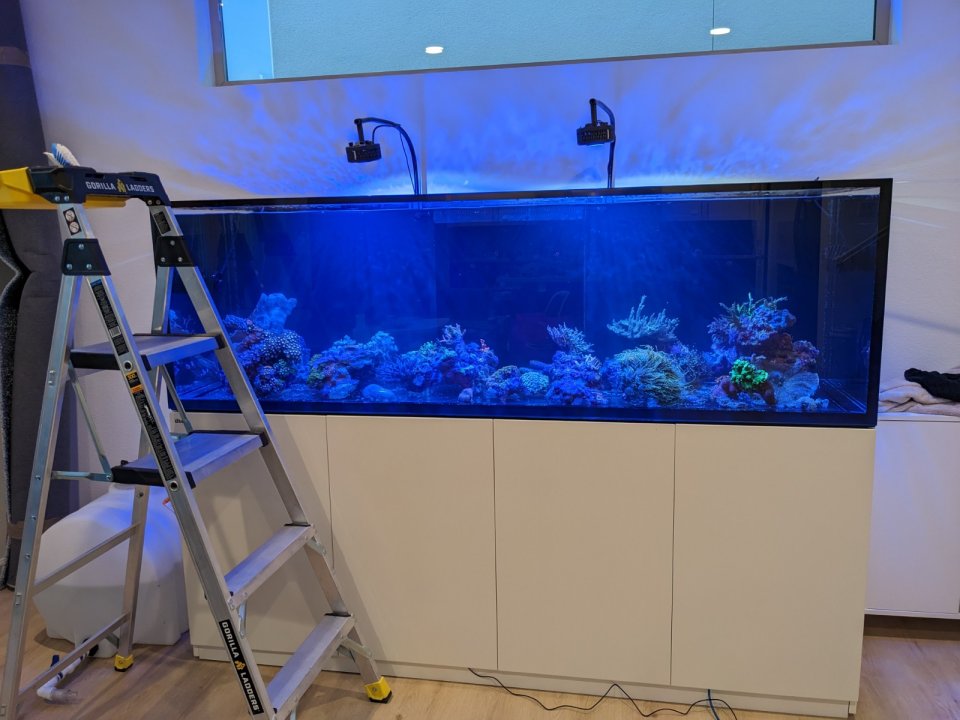 Last edited: