Neptune Aquatics
LFS Owner
So, I have a super rare Indo yellow torch that started to recede and brown jelly started to form. I heard a customer was doing a whole tank treatment with great success but I wasn't ready to take that risk so I'am experimenting with isolated long term treatment using Cipro.
The concentration I'am using is 60mg of Cipro per 750ml of tank water. Dipped for 6 hours per day for 3 consecutive days. Keeping the dip container under lower light and the same temp as the tank. Easy to do with specimens container.
It went through 2 dips so far. Today, before I gave it a 3rd dip, I noticed the coral was significantly better looking and all the tentacles were out so I am continuing with the 3rd dip! Wish me luck! The result after the 2nd dip looks very positive!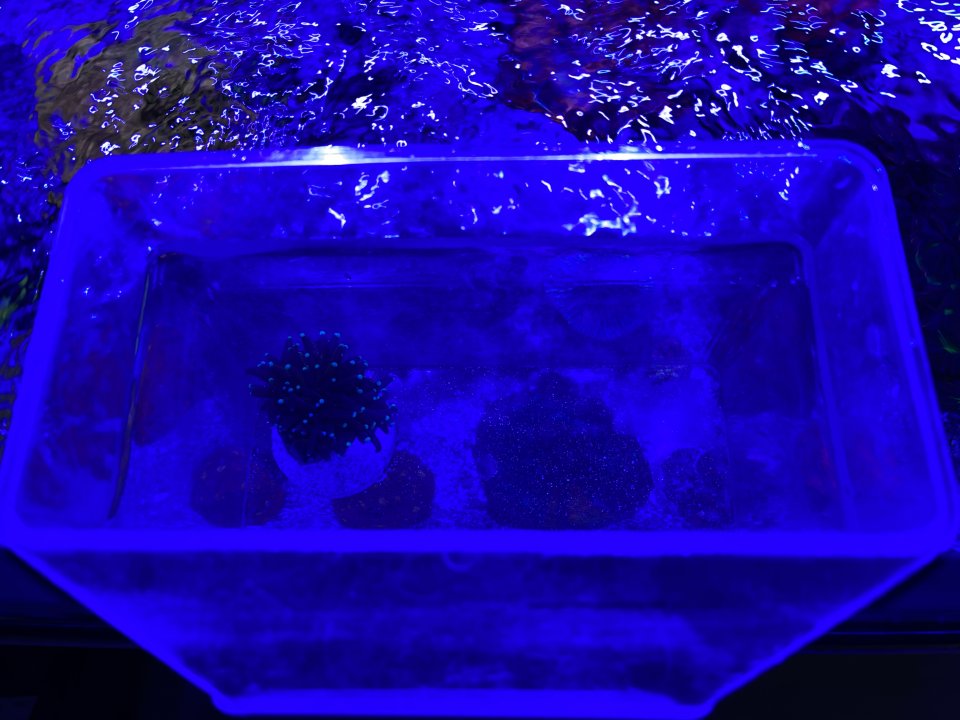 Last edited: