As the first fish for my return to reefing I picked up a purple firefish locally a couple weeks back. Gooby the Goby. After purchase he seemed healthy. I had debated setting up a full, medicated, quarantine tank as part of getting into the hobby, but having not done honestly shut quarantine historically, without major issues, I was apprehensive.
I decided to take a middle ground and setup an observation tank, unmedicated, but cycled, and that's where Gooby went. I eventually noticed it seemed like he was breathing a bit hard, _gilling_, but he was eating and active so I figured it might just be purple firefish behavior or something.
At one point I'd thought I'd seen a white spot on him, but again it wasn't very obvious and he was acting healthy so I let it be. Weeks pass, and I was thinking of moving him to the main tank. That brings us to around Tuesday.
Tuesday evening, watching him, after feeding, I noticed at an angle it seemed like something was weird with his scales. Almost a pearlyness instead of matte white. I thought "uh oh" and started refreshing my knowledge on fish disease.
Wednesday morning, I look again and it's worse, and very visible. I took a handful of pics and video, in which it now looks extremely obvious, but I promise that's because I picked the perfect angle for this pic. In the second pic you can see this is effectively invisible.
I then was rather distraught, but fed Gooby who ate voraciously. I thea started setting up a bucket of freshwater with a heater to prep for a freshwater dip. That again honestly is something I can't remember doing previously, but seemed like the right immediate response. I was really really hoping to see dead flatworms after doing this, and hoping this wasn't velvet.
As luck would have it, Gooby made it through the dip and I did see opaque flakes in that bottom of the bucket after. It's again hard to totally see, because I stirred up a bunch of debris trying to catch him, which made its way into the net and bucket, but there were quite a few little flatworm looking flakes in there.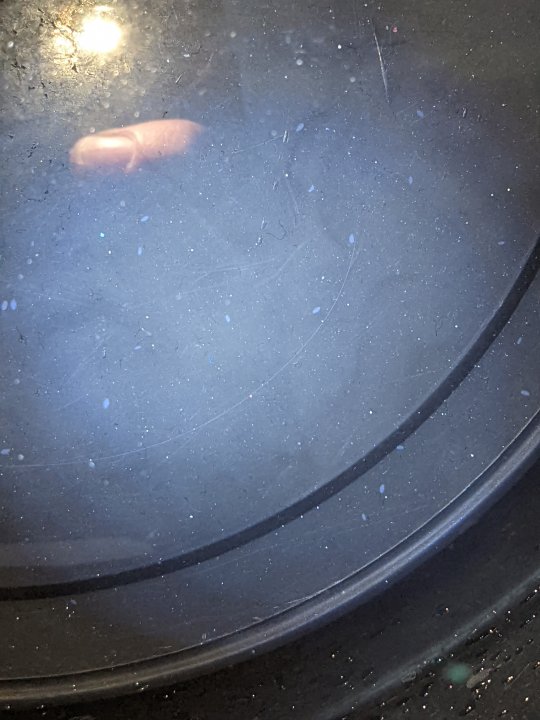 I still believe I saw some flukes attached after 5min, but I pulled him out and back into the isolation tank he went. He looked way better visually, and was swimming around the tank mostly normally.
I then called around to find some Prazipro. For reference, the club sponsor Neptune Aquatics carries it. I picked it up, did another feeding, followed by a water change, and dosed the Prazipro.
This morning Gooby looks like all the flukes are off, but still is visibly gill'ing. Not gasping, but definitely moving his gills. However, outside of hiding a bit more than normal, he seems good, and still is devouring frozen mysis.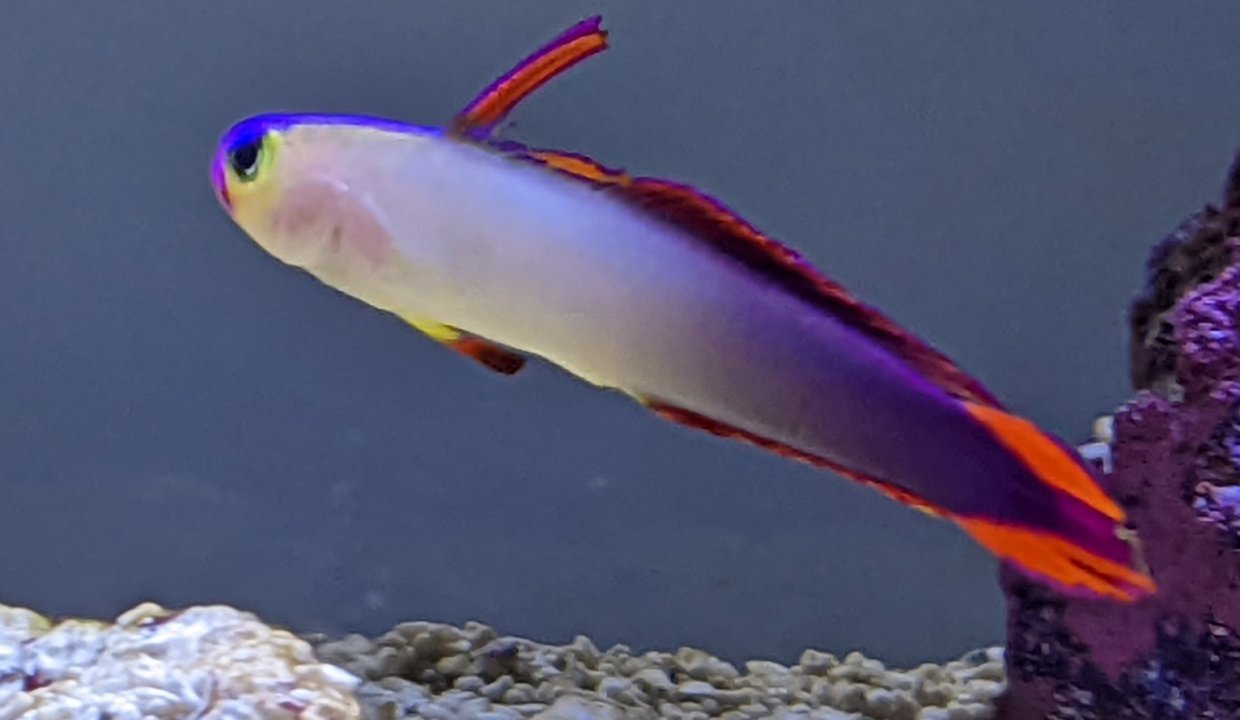 Hopefully now he just needs a bit of time to recover to get back to full health.
Moral of the story? Quarantine/isolation success! I'm glad I didn't just go straight to the main display. With flukes that wouldn't have been the end of the world, but if the was ich or velvet it would've put my setup another 2 months behind as I'd of either had to tear it all down and restart or go fallow.
Currently I'm setting up my 3rd tank... A 10 gallon with a hang on back, which I got free from a neighbor. That's going to be my true quarantine / hospital tank. I'm thinking fish go into the quarantine, then get transferred to the isolation, then the main tank. Corals into the isolation tank. Inverts TBD (depending on source).
Also, if anyone needs some Prazipro ever, happy to share.