So after a lot of thinking I am about to get back into this hobby after about a 7 or 8 years break. I used to have a 210 TruVu with the AquaSpace Light (3x 250w DE MH + 4 actinic PC's), Euro Reef Skimmer and a fairly simple sump.
This time I am going with a little smaller 120g glass. I have my task/cabinet being delivered on Friday, picked up my Kessil AP 700 last night and was slowly going to plan this out until .... boom, a friend lets me know they are selling up a whole system. So I am diving in with their whole love stock and some other goodies from their system.
Here is what I got from them: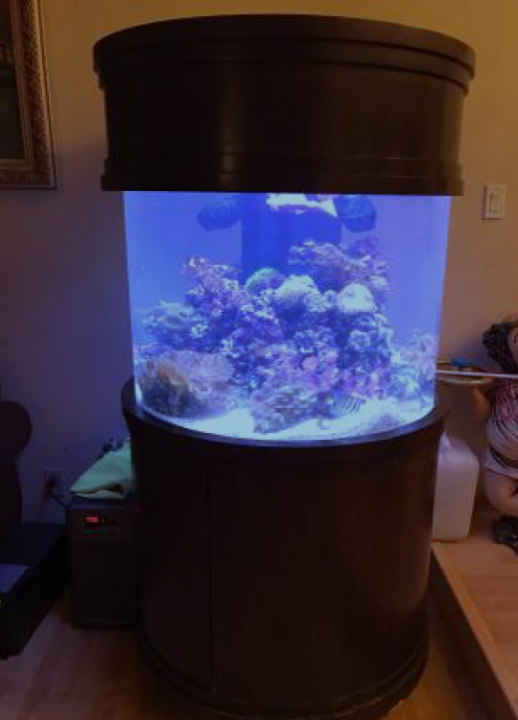 Established 100 Gallon column (cylindrical) acrylic Reef tank.
Lighting: 2 x75/120 VMH Ice Cap Ballasts 2x175 watt 14,000 k Halide bulbs - New bulbs.
2 new pumps : Eheim 1260 + Rio 1700
Sump, Reef Octopus OCTX200, Artica Titanium 1/5 HP chiller, 250w titanium heater
Electronic salinity meter. Cleaning accessories and supplies are included
4 backup battery operated air pumps
Live stock: Extra large clam, 2 shrimp, 2 mini carpet anemones, 4 rose anemones, at least 12 mushrooms, at least 3 torch corrals, 2 laser corals, one cat coral, 1 brain coral, grass coral, multiple fish
As a bonus complete RO/DI system
Now, here is the tank / cabinet I just bought: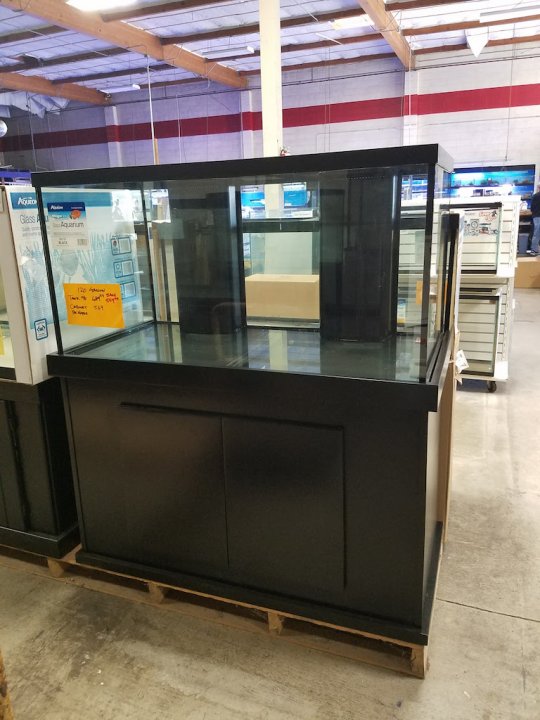 Now I have the fun challenge of moving both setting up my tank AND moving my friends system practically at the same time
. Luckily it's only moving from San Ramon to my place in Dublin.
Now .... back to the Internet to order some more goodies