I started in the hobby seven months ago with a 20 gallon IM Nuvo 20, so of course the logical next step is to start a dedicated frag tank rather than upgrading the display!
Build Details

Tank:
50 gallon ZooMed Low Boy frag tank with an eShopps Prodigy M overflow box
Sump:
20 gallon(ish?) acrylic sump courtesy of
@EBJ
Return pump:
Tunze Silence Recirculation Pump 1073.020
ATO:
Tunze Osmolator 3155
Dosing:
Bubble Magus BM-T01
Powerhead(s):
Vortech MP10
Lighting:
4 FT CEBU SUN SYSTEMS - 2 X 250 WATT & 4 X 54 WATT T5 HO (courtesy of
@NanoCrazed
and
@Vincerama2
)
Prospective Livestock
Lawnmower blenny (algae control)
Wrasse (pest control. Any tips? I'll be running barebottom; I know six line wrasse are good, but not sure if there's other options)
Mandarin dragonet (because pretty and I'll be able to grow enough copepods to feed it)
Now that we've gotten enough stuff put away in the new place, I officially started the build tonight by installing mounting hardware on the T5/MH fixture (thanks,
@NanoCrazed
!), putting some shelving brackets into the wall, and mounting it. Before and after below: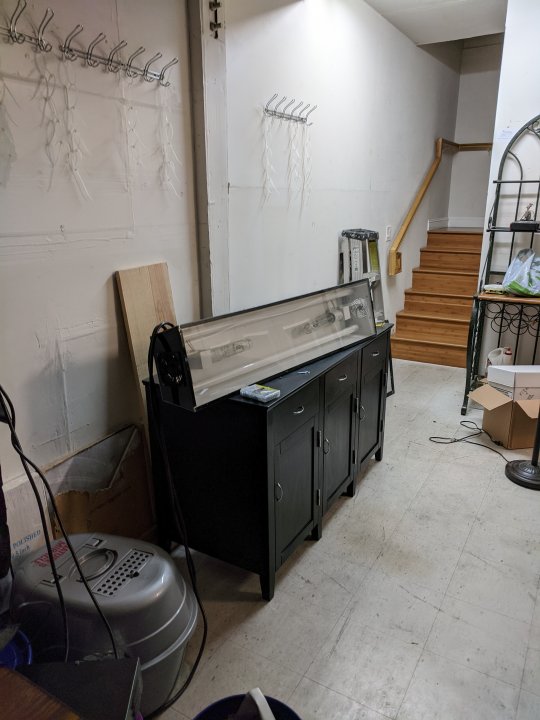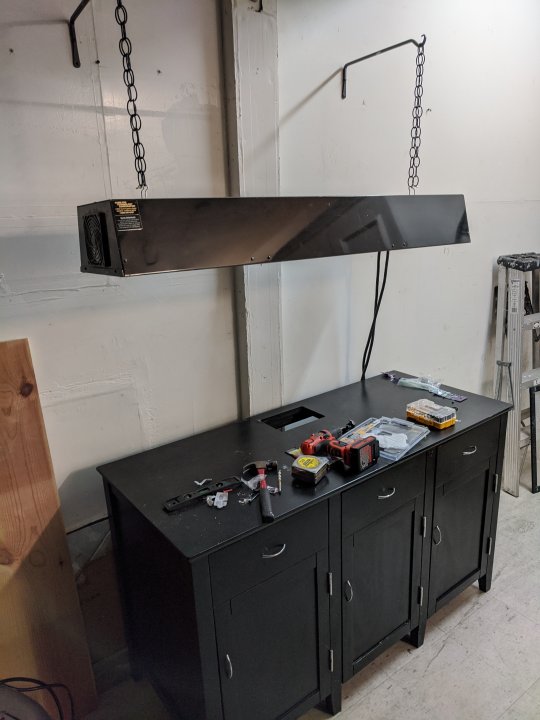 (That fixture is also a lot more centered over the stand than it looks in the above picture.)
Tomorrow: the tank!
Last edited: