I've been reefing for many years but I just joined the forum, so this is an already established tank. This tank has been running for about 5 years, but a lot got wiped out maybe 2 or 3 years ago by dynos, and I moved the whole system to a new house in January 2021, so I'm not sure how to describe the age of the setup. Regardless, it's doing great now. And I learned a lot from that dyno outbreak, so I think I could save everything if it happened again now.
Tank: Red Sea Reefer 250
Controller: Apex w/ Trident
Filtration:
- Reef Octopus S-130 skimmer
- home made algae reactor
- BRS carbon reactor
- filter socks (sometimes)
Corals, SPS:
- Bubblegum and forest fire digitatas
- 1 stylophora
- 2 plating montiporas
- encrusting monti
- 1 acro frag--new, still acclimating to light
Corals, LPS:
- assorted euphylia
- a couple cyphastrea
- 1 elegance
- pagoda
- mushrooms, 2 ricordia types and 1 disc.
Corals, softies:
- Green toadstool
- 3 zoa colonies
- 2 types of gorgonian
- kenya tree
- pulsing xenia
- GSP on back wall
All my corals were bought as small frags. When I get the big T. derasa clam in the middle, it was smaller than the hippo clam to its right.
Params:
Alk 9
Ca 420
Mg 1350
Salt: 33 PPT (in the process of raising this)
Temp: 79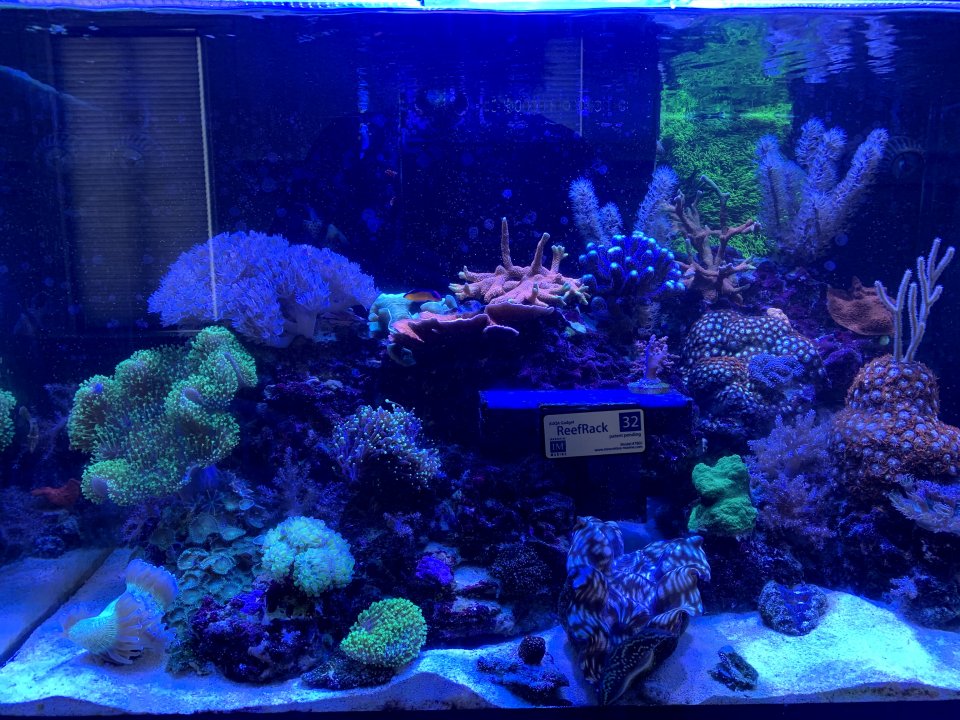 Last edited: