This is not only the start of a new tank, but hopefully the resurrection of my time in the hobby. I posted previously about my recent reef keeping woes and I decided what I needed was a new start rather than a restart.
So I ordered an Innovative Marine EXT 112 with APS stand! Originally this wasn't supposed to ship until the end of January, but as of today, ITS HERE! My 150 is still setup and running, so I will take a little time to get the 112 set up and things moved over, but I figured I would start the build thread at ground zero.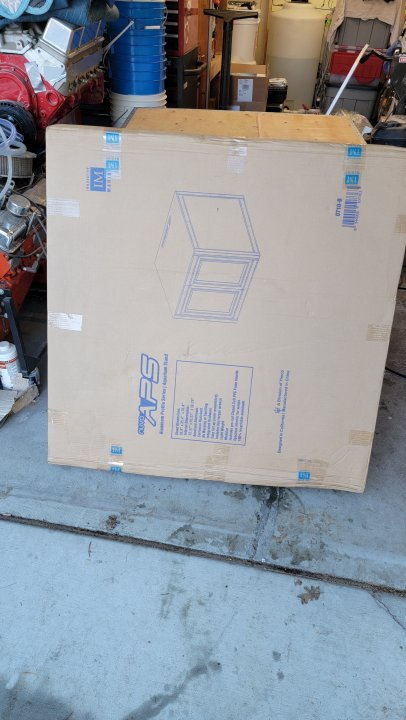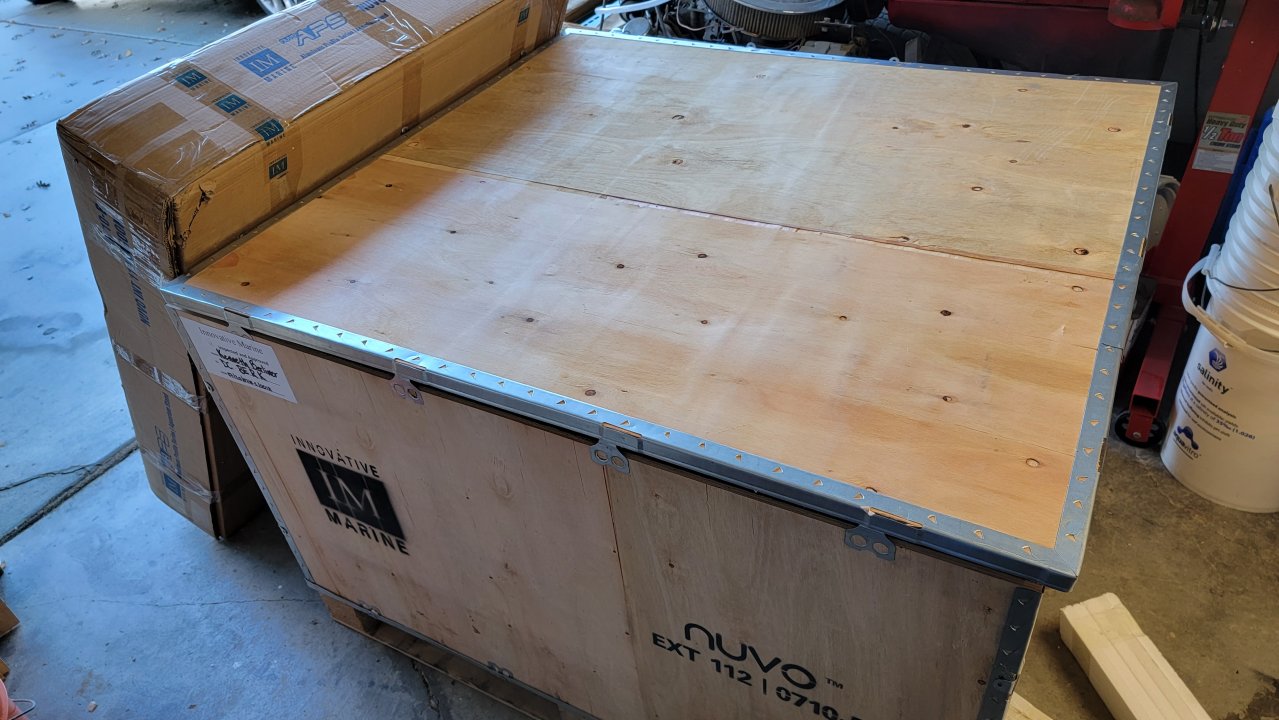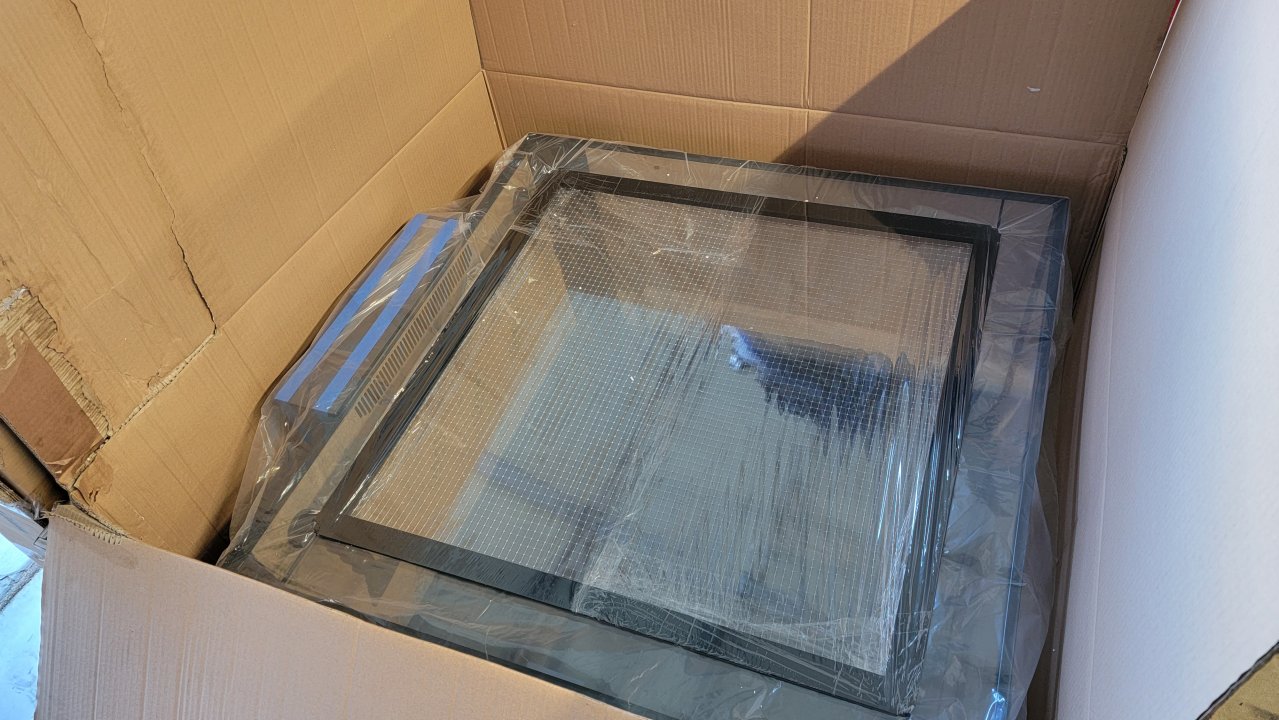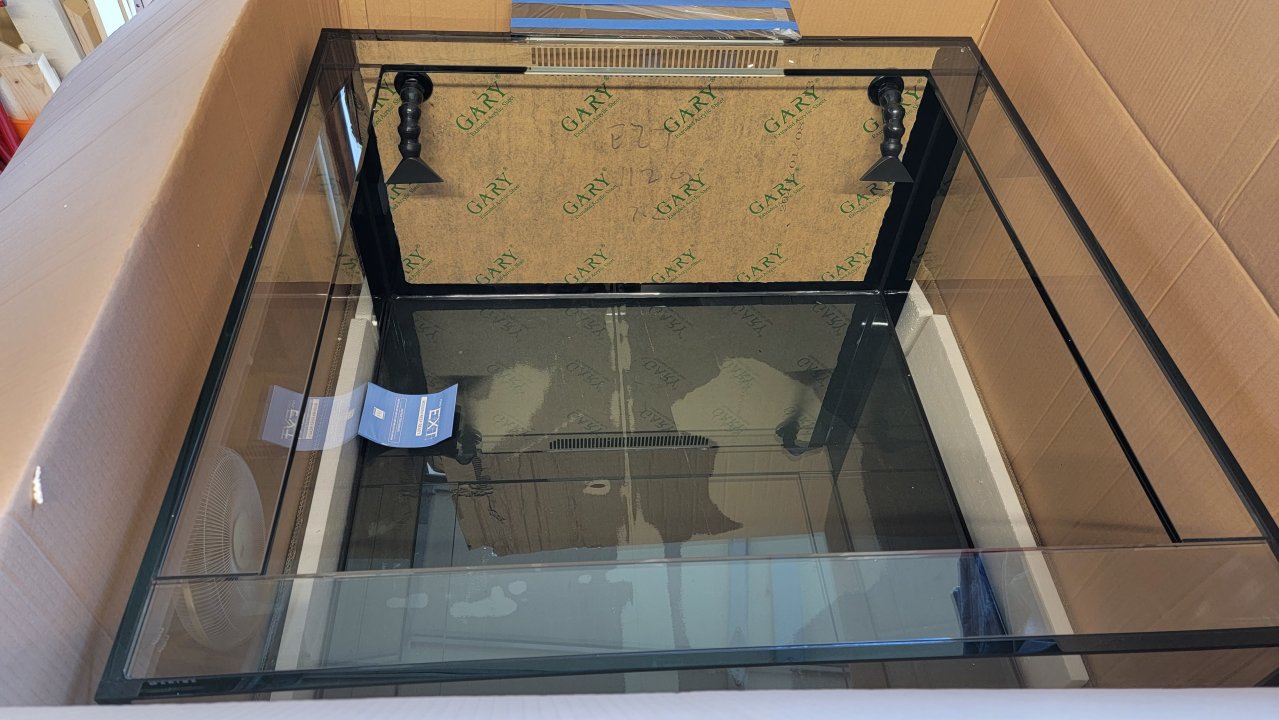 From what I see of it in the crate, the tank looks beautiful! Can't wait to start figuring out an aquascape!