ICP time. Things still in check. Will need to deal with some heavy metal contaminates, ni, cu and bit of al...small ammount so it will be managable.
I think I know where it's coming from, a rusted tool that I unfortunately used. Will use cuprisorb, rowaphos and al99 will take care of these.
I turned off the al99 reactor for 3 weeks to see the impact om the ba, sure thing it climed up a bit.. so now al99 is one of my few best friends media wise..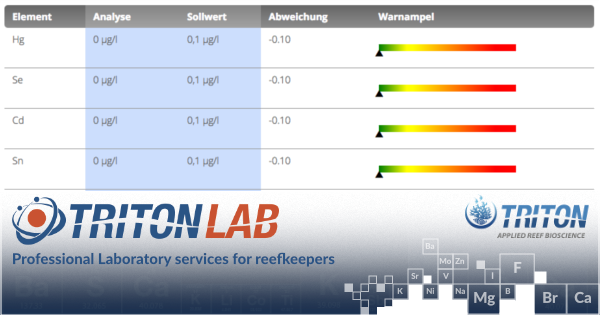 Empowering aquarists around the world since 2008. Click to view shared sea water analysis.
www.triton-lab.de