I'm finishing our basement so I decided to reinforce the area where the fish tank will sit above it before the drywall goes on.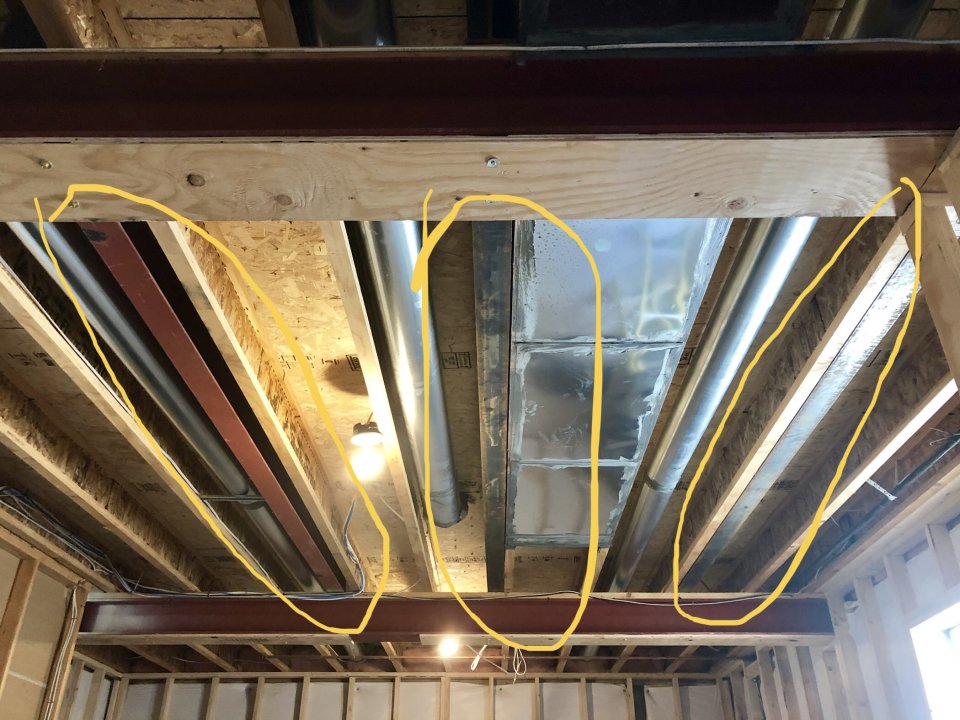 I added a couple extra steel I beams. From what it looks like, each one on its own will hold about 12,000 lbs. on the low end for the span they make.
Next step I want to add some plumbing and electrical in anticipation.