Used FritzZyme Turbo Start 900 + XPort Biocubes method + AragAlive special grade sand instead of full live rock cycle.
12/5: First fish in!
12/12: Added 3 hermit crabs
12/18: Got ORA ocellaris clown, cleaner shrimp, and frag of zoas.
Very proud of myself today after plugging in pump + Tunze protein skimmer to Kasa WIFI outlet so that I can easily turn off pump+skimmer using Alexa when doing feedings. Am thinking this will also be handy if I'm ever traveling so can do things remotely/using timers.
Next Up: Getting my Tunze ATO set up!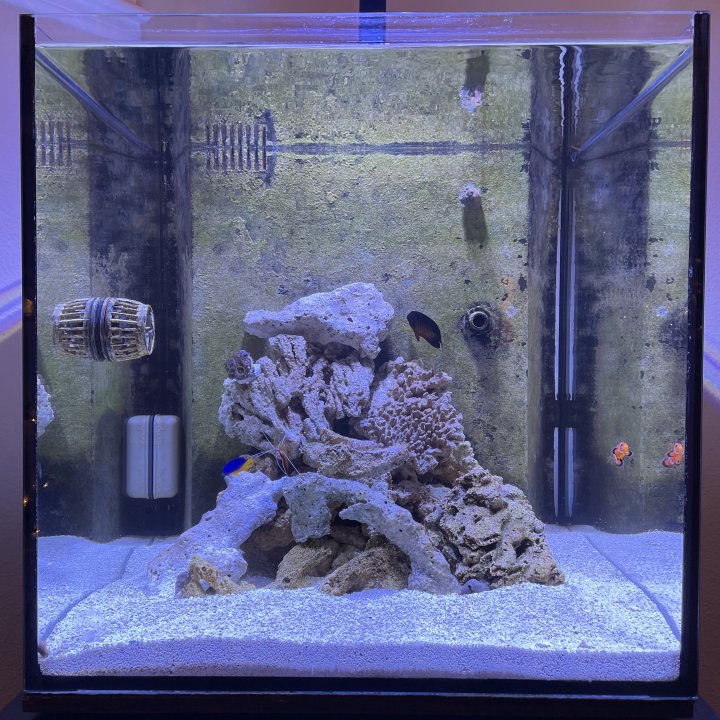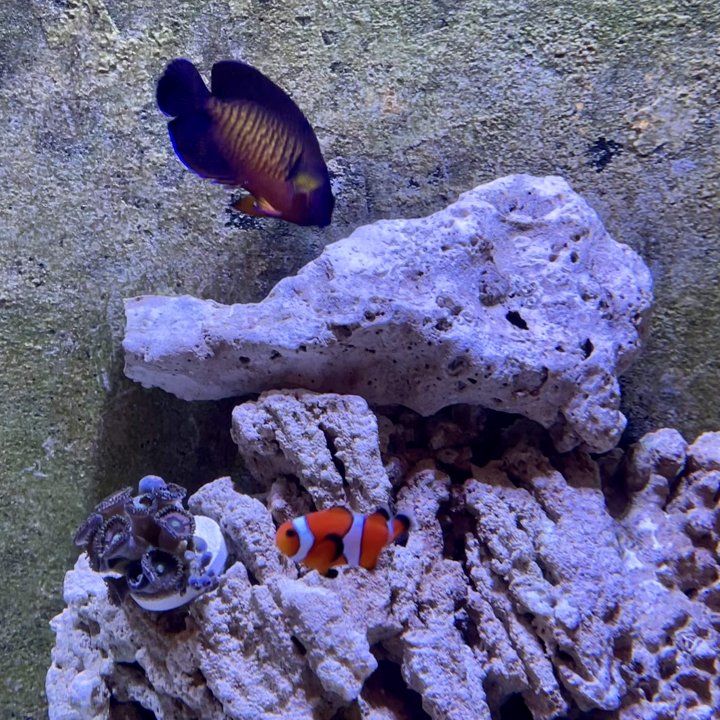 Last edited: