Well; here is my current setup as of last week; humming along, really enjoying it, been up for about 1.5 years. Plan on moving the reef over to a bigger tank in the next month or two as things are growing into each other and I would like to add a few big fish. Thought it would be good to document it before the transfer. Here's the gear:
Rimless 36x18x18 tank with Eshopps Eclipse overflow and ADA style stand
2 Radion XR15 Gen 4's
Custom sump modeled after a Trigger 26
awesome return pump and (2) MP 10's
dosing 2 part, feed a cube a day
small refugium w/ chateo and
caulerpa serrulata
rock and sand, heater, other stuff..
Hope you enjoy.
In the beginning.. July 2018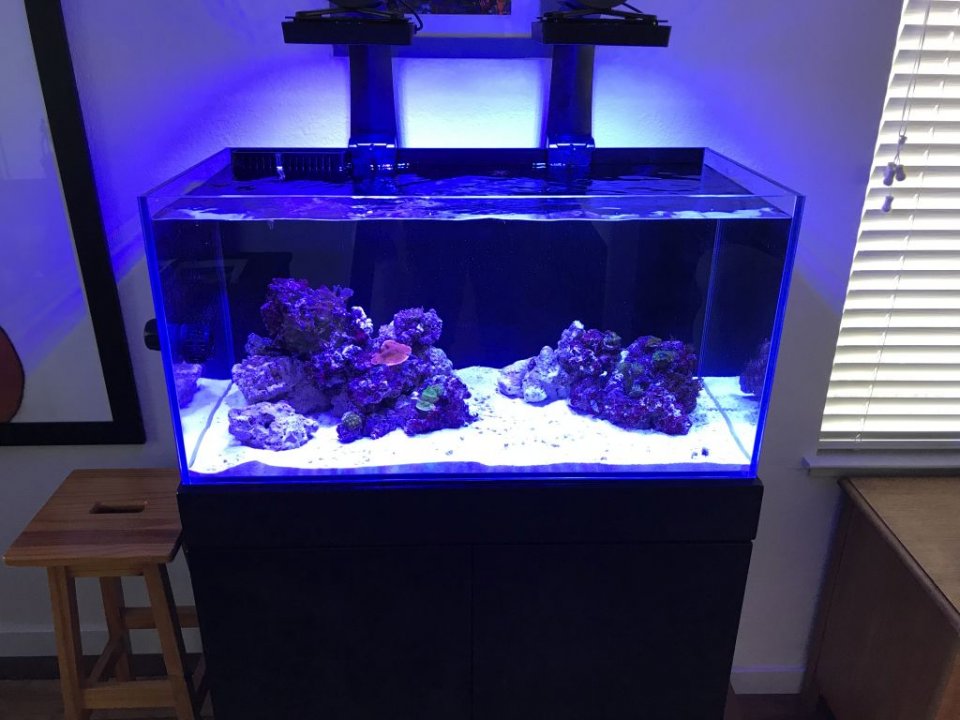 about a week or two ago.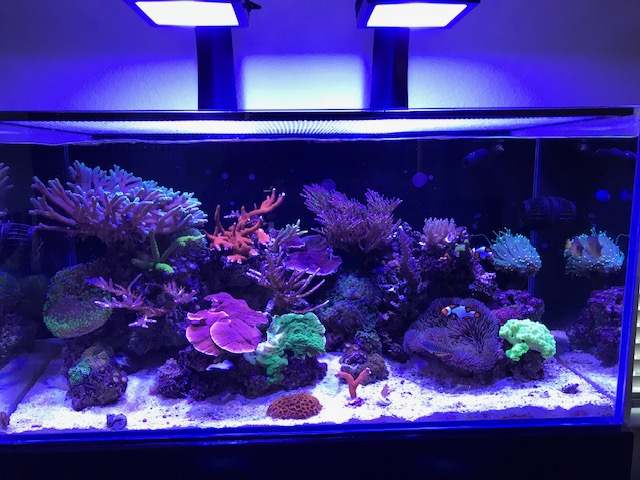 Last edited: