Had a Blink cam sitting around and recently received orange photography film for last week's event (
@jccaclimber
thanks!). I placed the cam into a plastic jar (from Algae Barn this is) and held the jar against the inside of the tank using two aquarium magnets I had lying around; 2 Two Fishes magnet backs.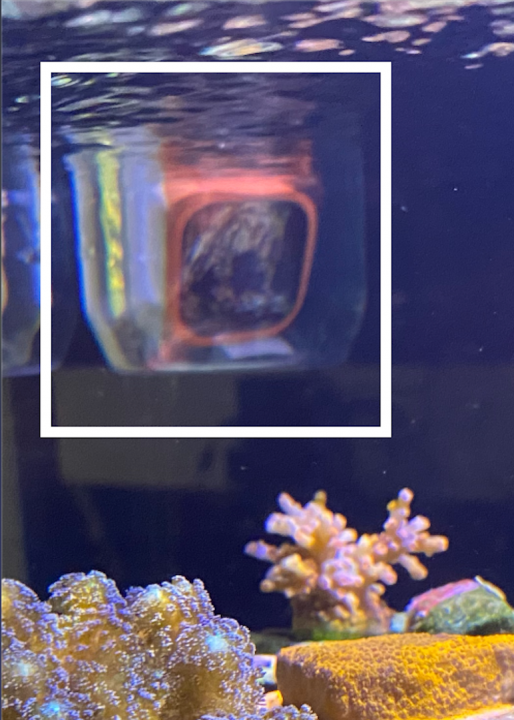 I thought there was a good chance the magnets would interfere with the image or kill the camera but the camera works! And it's small -- which has me thinking about locating a proper acrylic tube and cemented magnets.
Two aquarium magnet backs hold the jar tightly against the glass corner. And with the lid in-place, the jar is fairly well-secured. At least for periodic use and prototyping.
I've wanted to see what my fish are doing at the top of my rockwork but they take off for deeper waters when I get close. This should do the trick. And I can watch fresh food dosing when that happens.
I'm going to play around with acrylic tube next.
Last edited: