ACAN COLONY MORPHED!
Owned for about 2-3 years now and recently has had an explosion of growth and morph in color!
Colors I see: Orange, Red, yellow, green, white stripes.
When I first brought it home the green would only show in the mouth however, this is the update:
- Couple heads have Green on the outer rim
- Couple heads have green on both outer rim and the mouth
- Some heads have no green at all yet retain the orange red yellow and white stripes.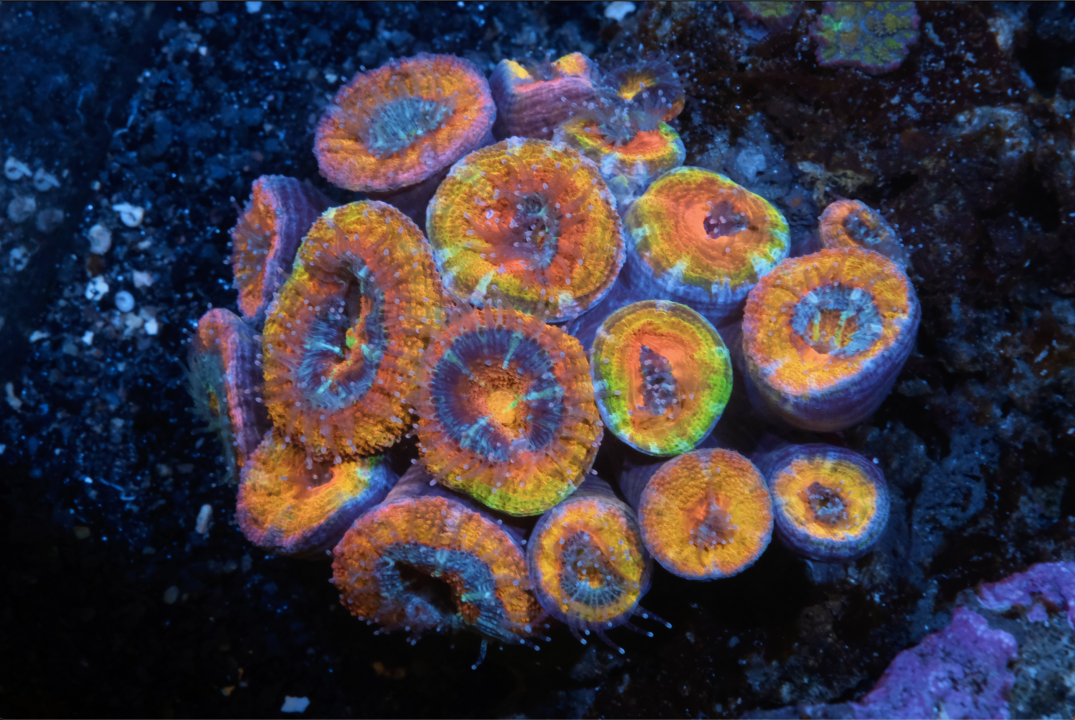 Quick update: Excuse the heads on the photo as they just finished eating. Enjoy!