I purchased the old frag tank of
@ashburn2k
from
@Srt4eric
along with the stand, sump, ato container and frag racks. I'll be setting this up in my garage as I have no more room in the house for tanks (currently have 9 tanks running 2 of which are fw).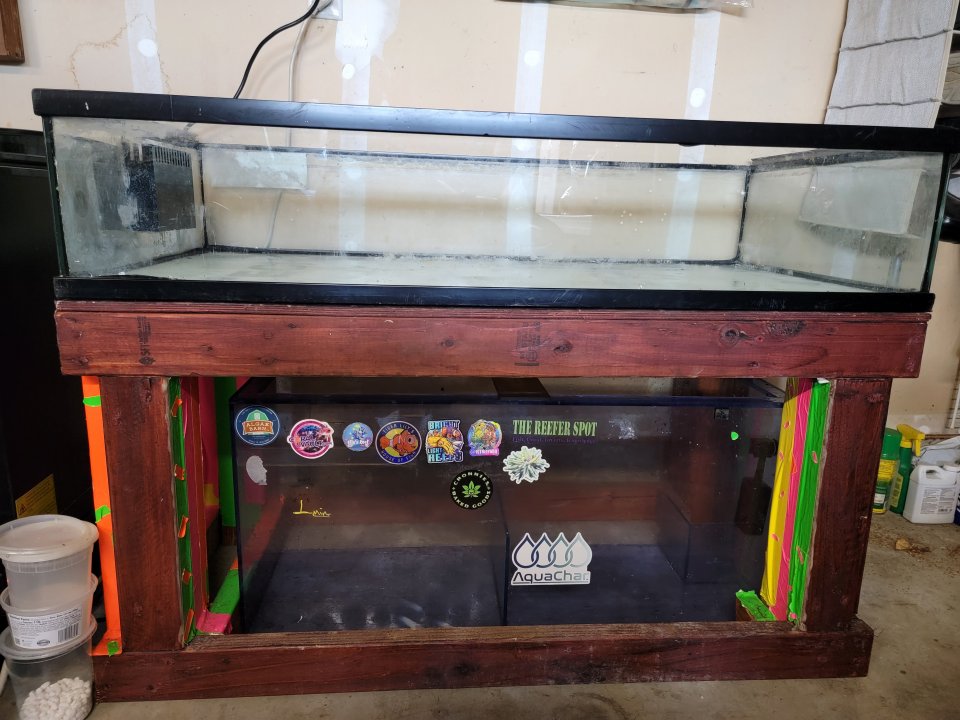 First things first was to modify the stand and raise it up to gain easy access to the sump.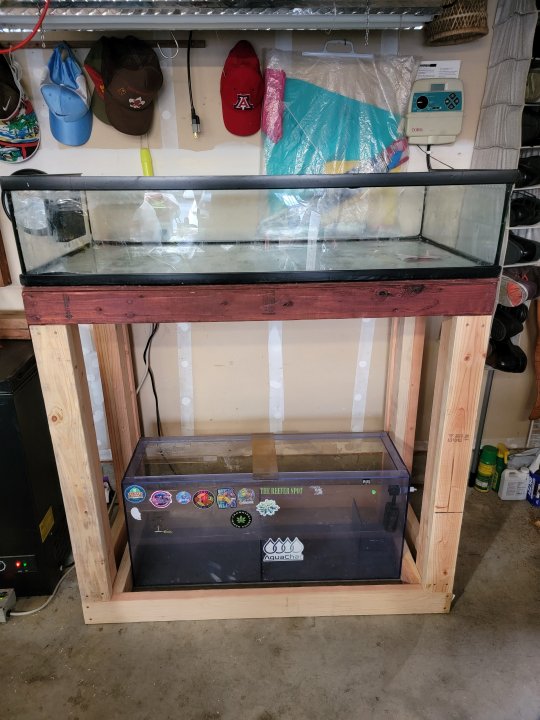 Next up was to plumb it in. I had a spare eshopps eclipse small overflow laying around and it's supposed to be rated to 600gph max flow. So I decided to use it for this tank. In case it doesn't flow enough then I'll just upgrade it to the med size. The current bulk head hole had to be enlarged to use the eshopps. This was my first time drilling a tank and I feel it went very well considering how I had to position the new hole over the existing. The bottom of the two holes were almost at the same level.
Here is the finished product installed after drilling.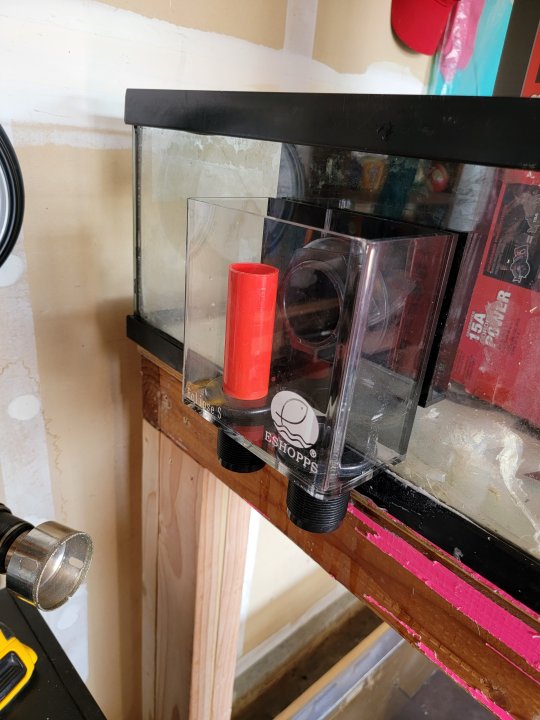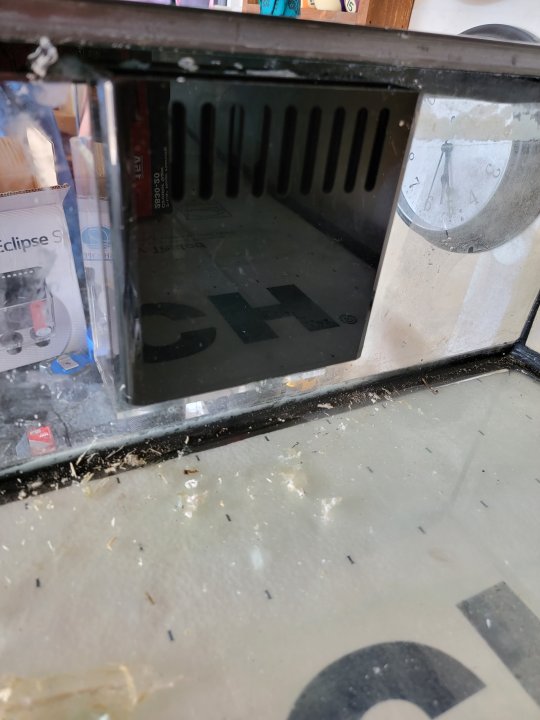 Next up is to clean the tank and get 1in pvc and a gate valve. I'll also be painting the stand black and raising the sump off the cement. I should have water in it by next weekend!
Last edited: