OK, finally time to start my tank journal. I've been a on again off again supporter of the club for years. I originally got into the hobby "way back" in 2009 and kept a sumpless 75g for a couple of years. I gave the whole setup to someone from the forum in 2011 when my wife and I got serious about looking for a house and starting a family since I just didn't have the time to devote to the hobby. I told myself that once we settled in, and our kid got a little older I'd get back into it when I could dedicate the time.
Right around three years ago an old friend of mine was getting ready to retire and wanted to travel so she decided to break down her 120g. It was an older, scratched up tank so she decided to give it away along with the original stand and equipment rather than trying to sell it. I decided I would make a project out of it and try to engineer away all of the mistakes I made with my old 75. I figured I would take my time and set it up for the long hall.
I painted the back of the tank a dark blue, drilled it for a ghost overflow along with two returns, resealed the silicone in the corners, cleaned it inside and out, and spent a week or two sanding and refinishing the outside of the stand and painting the inside with several layers of Killz. It was originally unfinished wood and was showing it's age.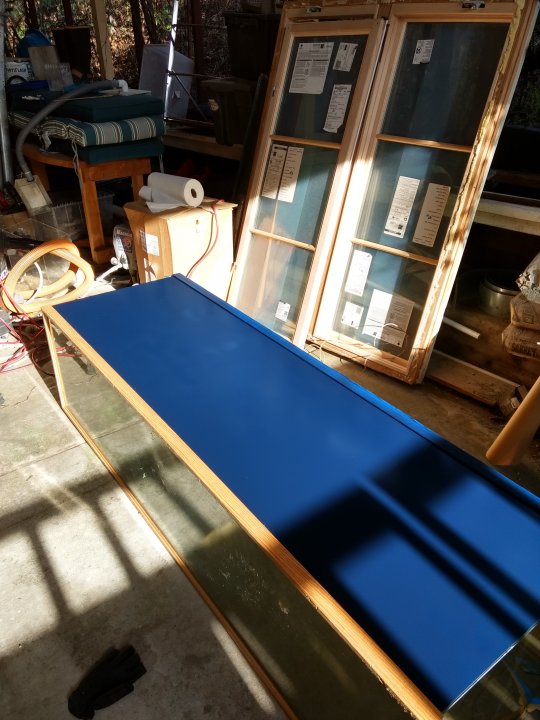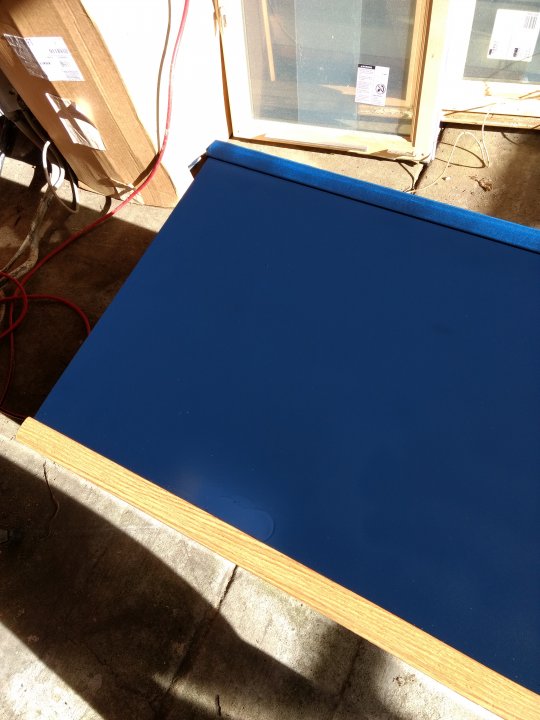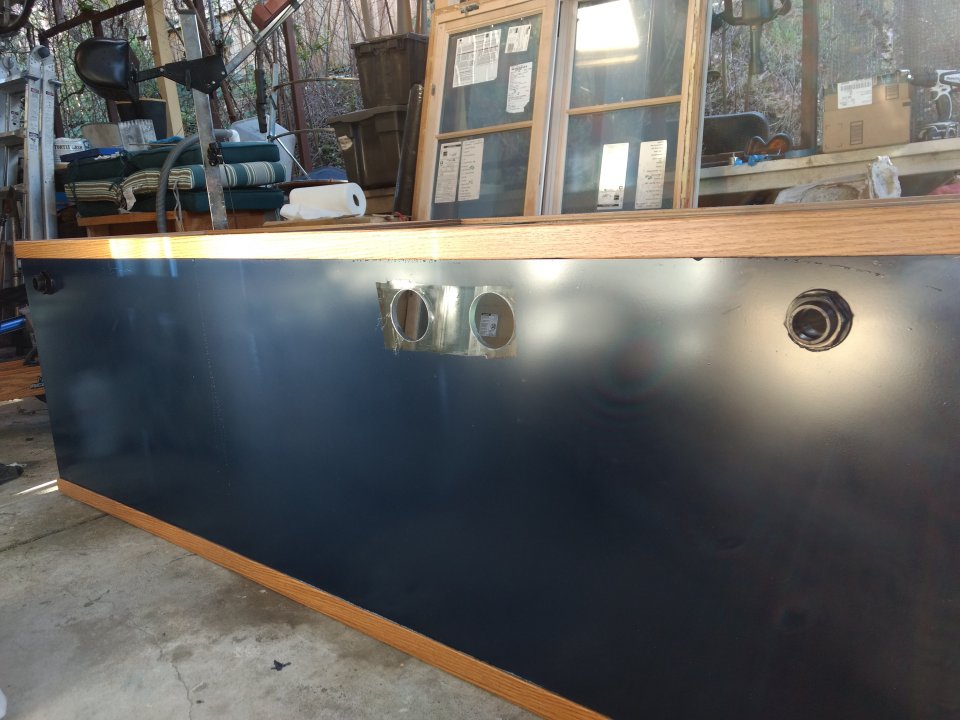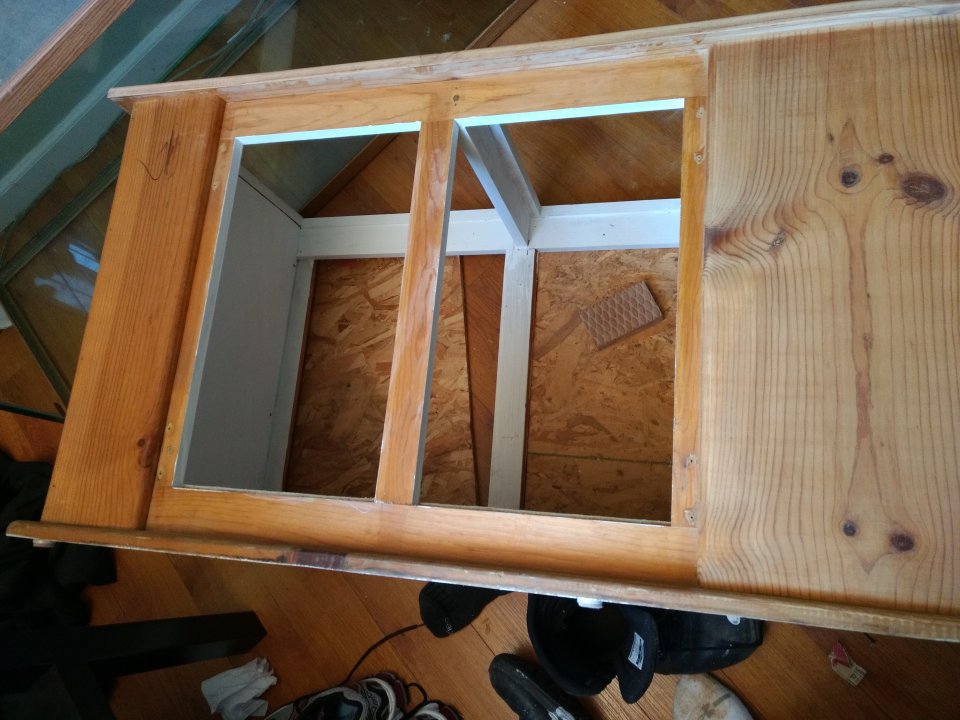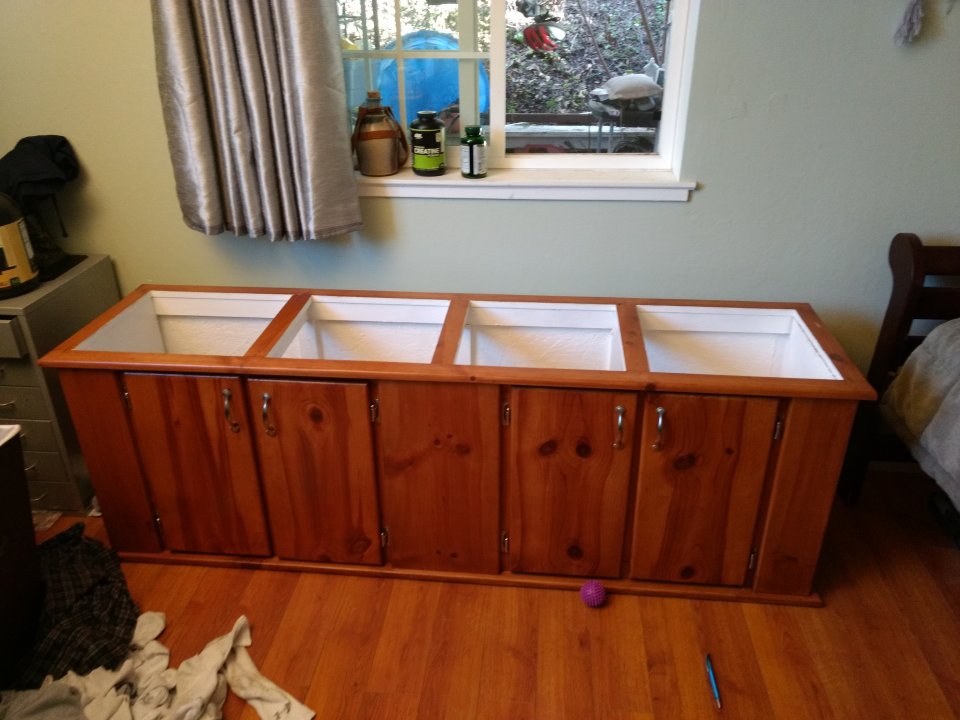 At this point I went ahead and leak tested it on my side yard for several weeks before I started thinking about the plumbing and trying to figure out what kind of sump I wanted to use. The stand it came with is pretty short, but I like it because the tank is in my home office and it puts the tank right at head level when I wheel over to in from my desk. The size of the stand makes for some interesting challenges. By the time I was feeling comfortable with the silicone job I did it was February of 2018. At that time a very nice gentleman by the name of
Xcaret
out in San Francisco
was offering
a pretty good sized acrylic tank on the "pay it forward" forum that would make a great sump. I had to cut it down a little to got it to fit and ended up with a huge 40-50 gallon sump that barely fits into the stand. Ultimately I turned that into a three section sump, one for the overflow, filter socks when I run them, and protein skimmer, another for an oversized refugium, and a third for the return/drain pumps.
With that and a bunch of plumbing bits I went to town, I setup the tank in the middle of my room, knowing I was going to empty it again before I was done, and this way I was able to get all the plumbing setup for a bean animal drain, and adjustable returns and correct all my mistakes without having to fiddle about in the few inches between the tank and the wall. I filled it up right there in the middle of the room and let it run while I figured out all the mistakes and corrected any leaks and stuff.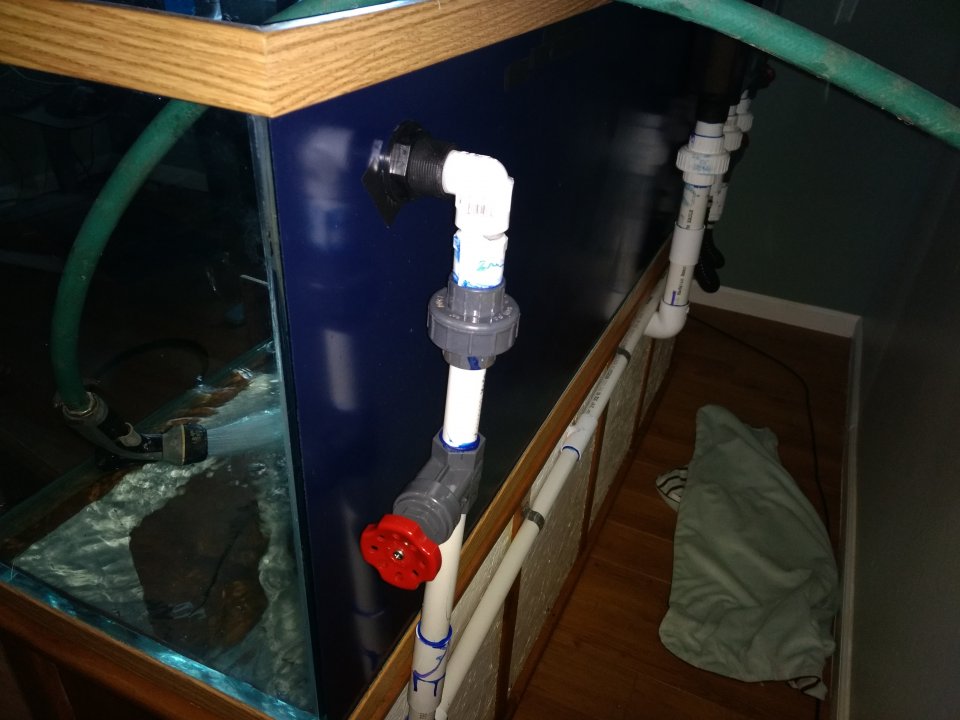 I left it running there for at least a week or two getting all the kinks out of things. I also went ahead and 3d printed a couple of return flow randomizer things I found on Thingiverse at the time: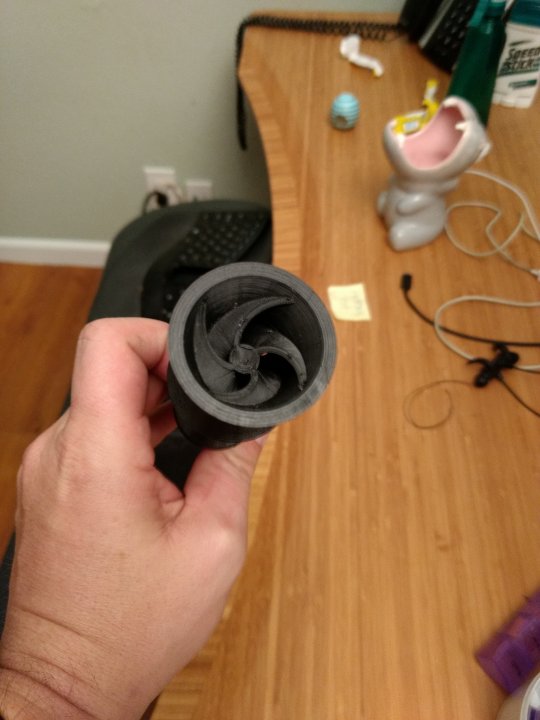 After this testing, I drained everything, cleaned it, and put the tank against the wall in it's permanent home. All I needed to do was figure out the lighting and how I was going to mix salt... Should be ready for saltwater in a couple o months?
Fast forward to September of 2020 when my now 8 year old child walks into my office and asks, "Daddy, are you ever going to put any fish in that fish tank?"