Hello All,
Thought I would start my tank journal here at BAR. Have already posted one at R2R
HERE
but have not updated since adding coral.
Back in the early 1990's I had a 90g display tank setup with Fiji live rock, 2(175W metal halides), 2(75W Super Actinic Blue VHO), large wet/dry sump and 1/4hp chiller with a mix of coral and fish.
I was working weekend grave at Xilinx with a 4 on 3 off, 3 on 4 off schedule. So I decided to take the family to Berryessa Lake on one of my 4 off weeks in the summer. When I returned my tank was reef soup, everything was dead. It had over heated even though I had AC and a chiller. So I decided to call it quits and sold my salt water setup and told myself never again until LED lighting was perfected and affordable.
Late last summer I found myself missing that beautiful reef setup and started researching LED lighting. Finding many affordable options for lighting and an abundance of information about how to properly care for salt water reef aquariums. It was time to get back into the salty side of life and decided to convert one of my fresh water setups over to a reef.
Decided to use my 36 gallon glass aquarium with a Fluval 306 canister filter.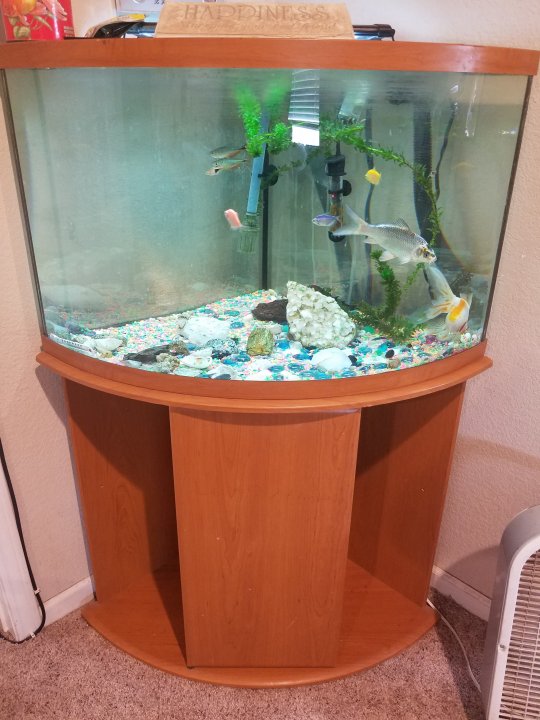 For Christmas last year Santa brought me a 6 stage RODI system and 40lbs of Carib sea dry rock.
Shortly after I made my aqua scape and started cycling it in the garage while I cleaned my tank up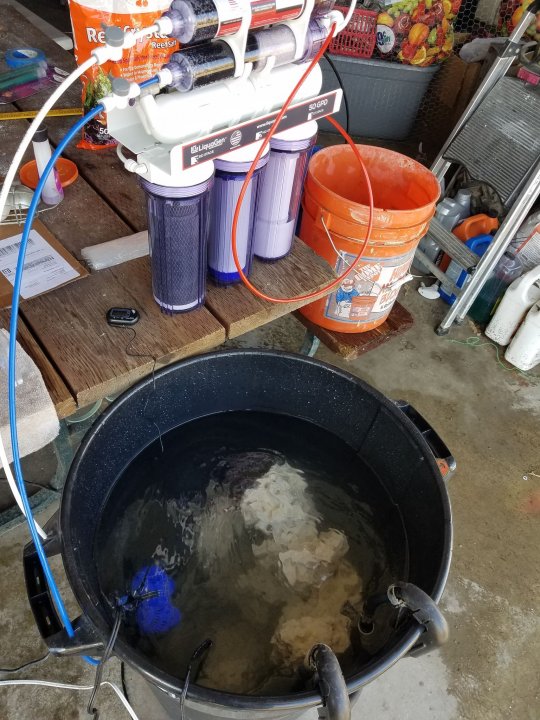 Got the tank cleaned up.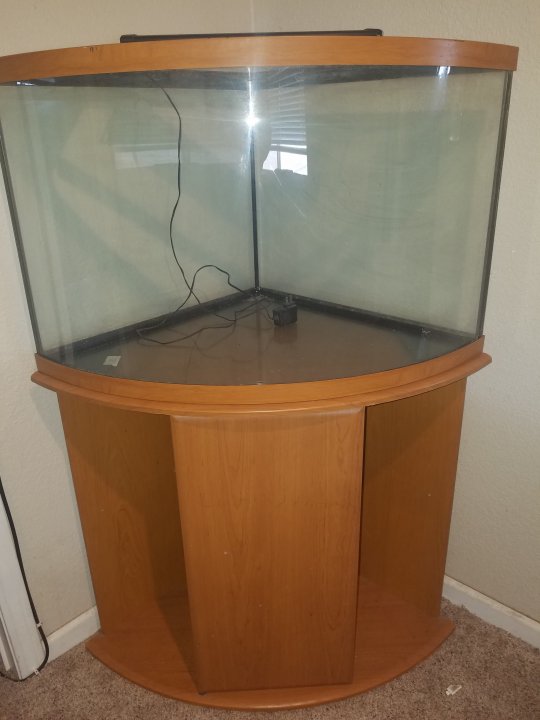 and moved the rock into the tank with a couple of snow flake clowns.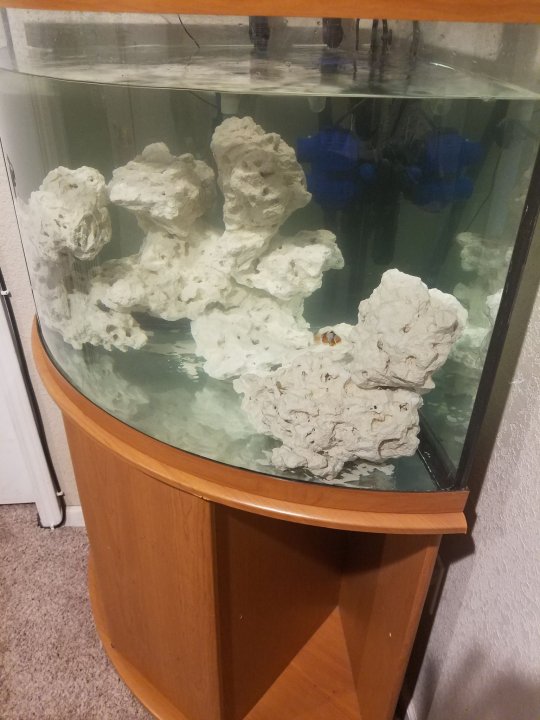 The tank cycled until May when I got my lighting(Relassy 300W dimmable LED) for my birthday. During the cycling time I had a few ups and downs learning how to properly care for the tank.
Note: damsels are evil and kill everything! Over feeding makes the nitrates and phosphates very high!
Before adding the lighting I removed the rock in order to catch the fish and returned all them to the LFS and restarted the fish population with one marron clown and a yellow watchmen goby for now.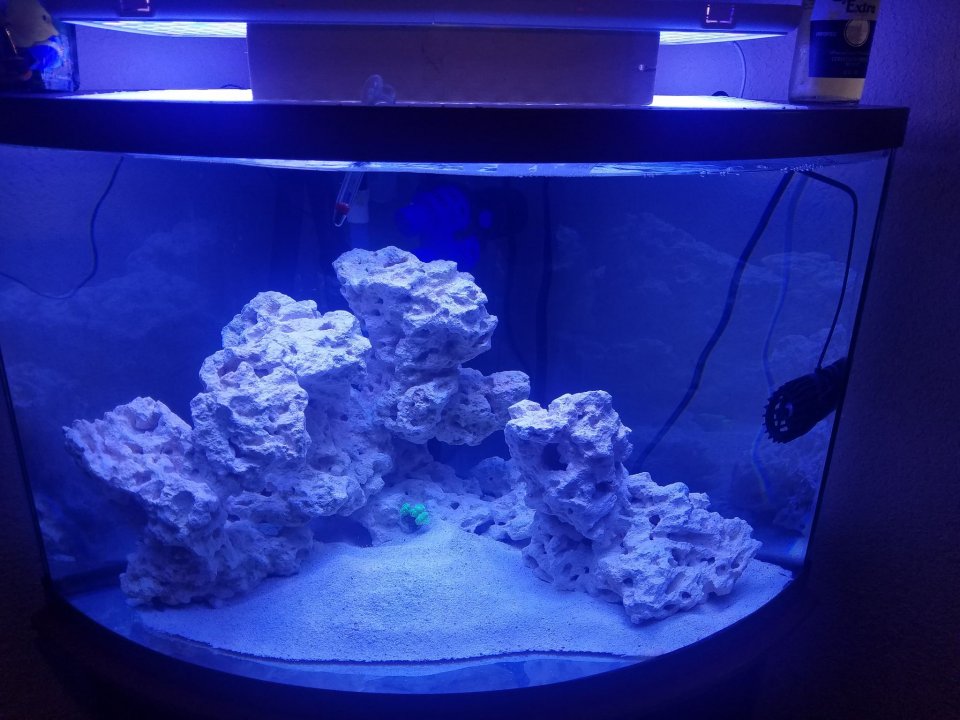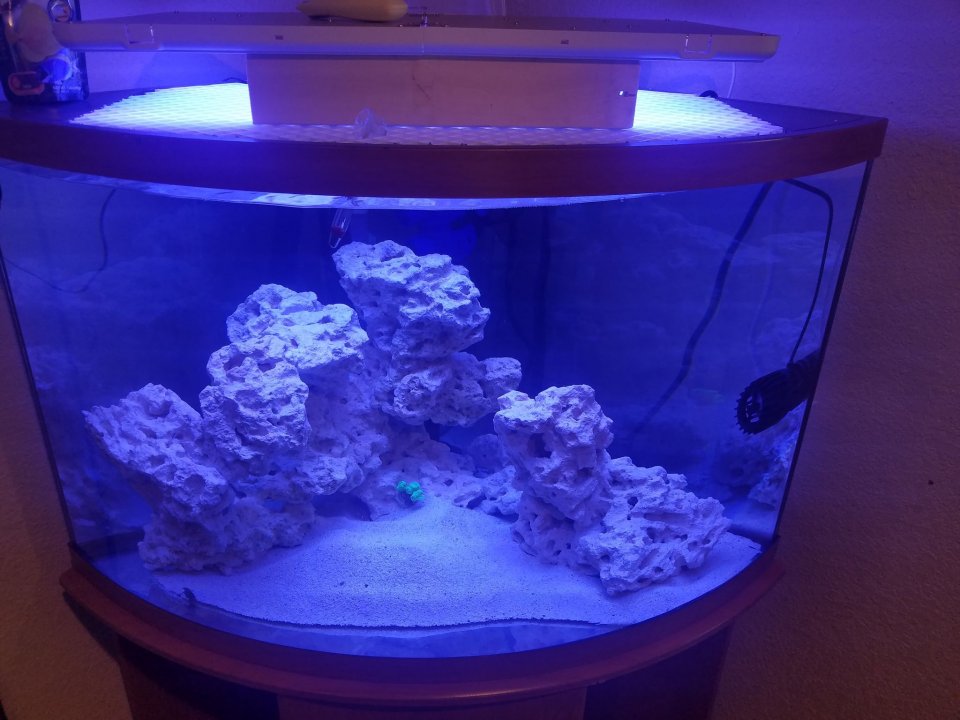 Added two pieces of coral. One Kryptonite Candy Cane Coral and a green palythoa from the lfs.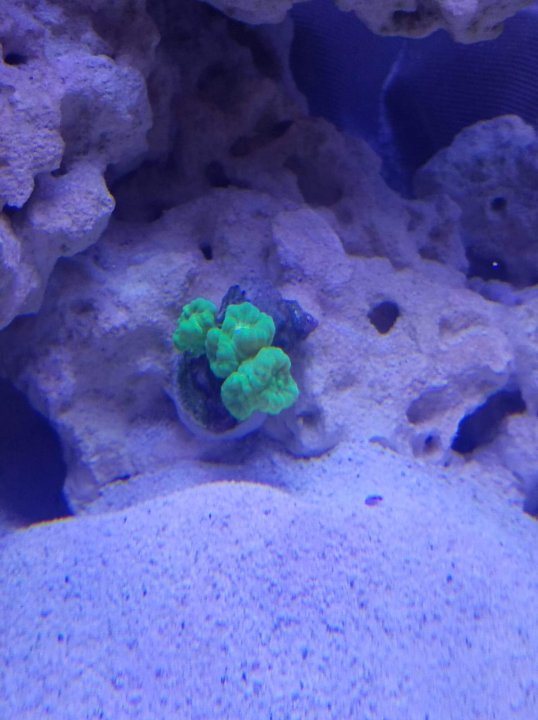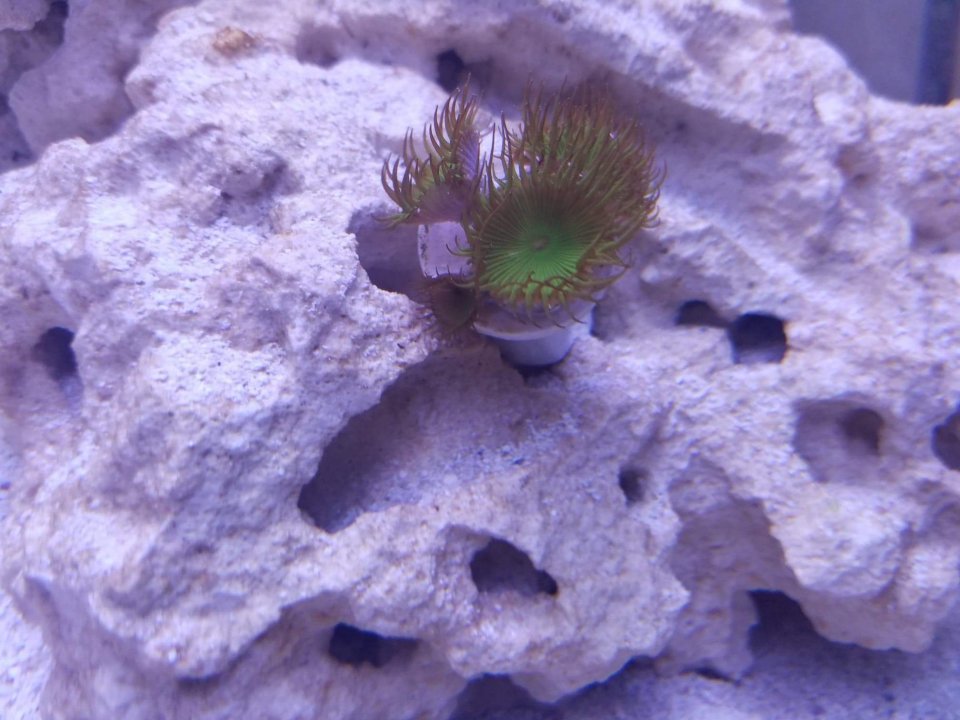 I am now holding off on adding anything more until the frag swap in San Francisco. See you guys there!
Any tips, hints or suggestions welcome.