Nitrates? Got em! If anyone is dosing nitrates or phosphates to your tank, I'll sell you my water for cheap!
I like the Nyos kit, it works well and is easy to read.
Things have been pretty tight under my sump, and I am into this reefing thing for a little while longer, so I called up my friend Jesse at Buildsmith Construction and decided we could take over the linen closet behind the tank for electronics. I picked up a controller board when there was a big sale and we got to work.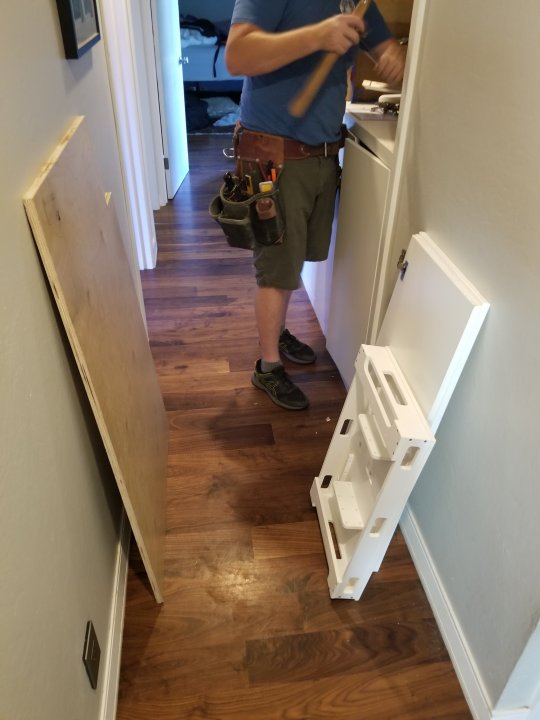 Take the doors off for better access, and rock that ponytail!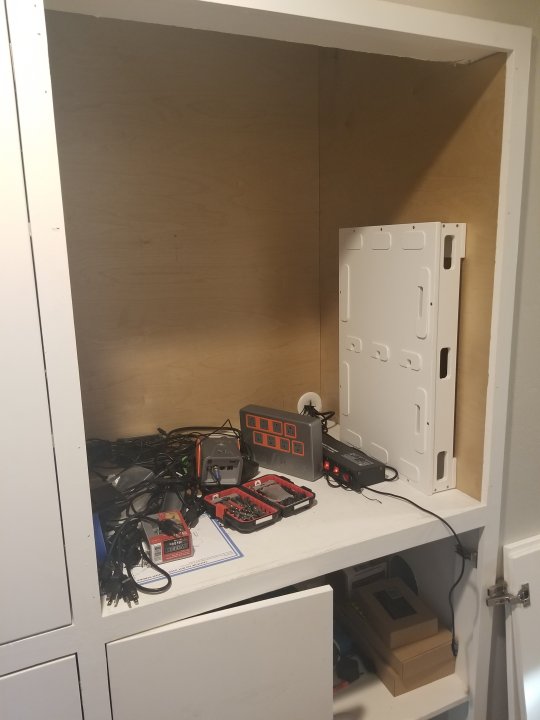 See the vision?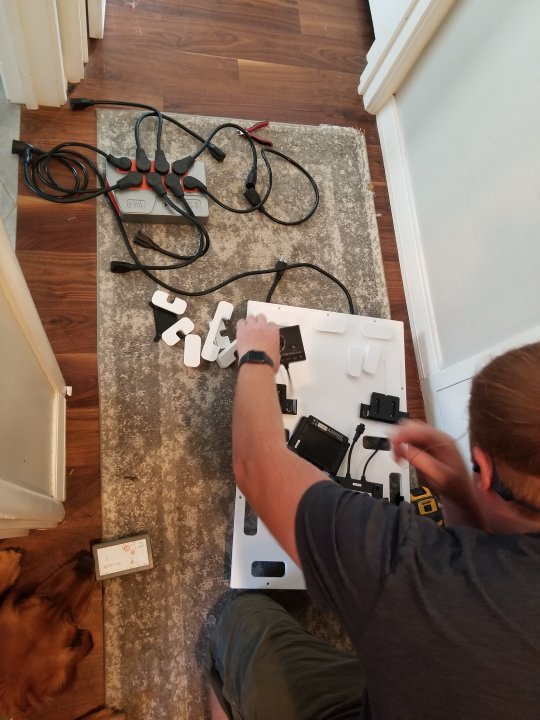 Figure out the layout.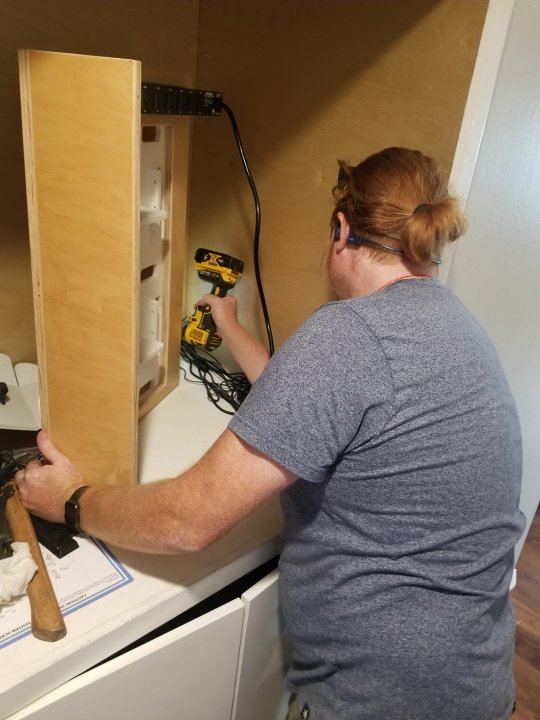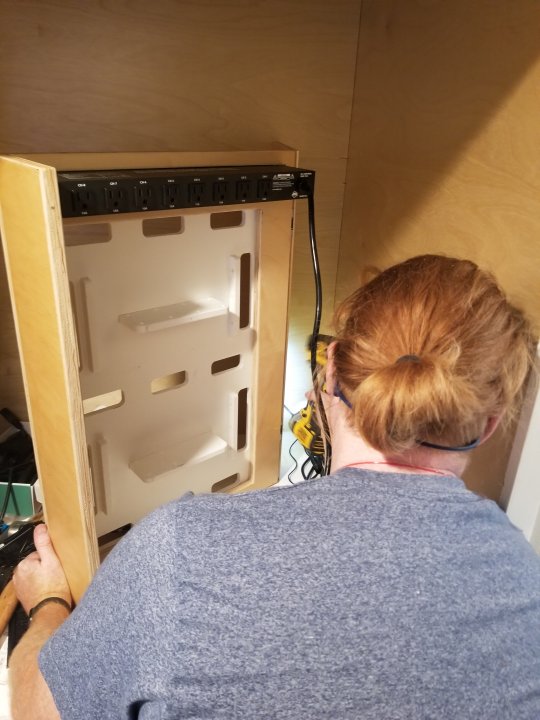 Flush mount some hinges, so our electronics cabinet can swing open for easy access to the rear, and modify the controller board to mount into the new cabinet.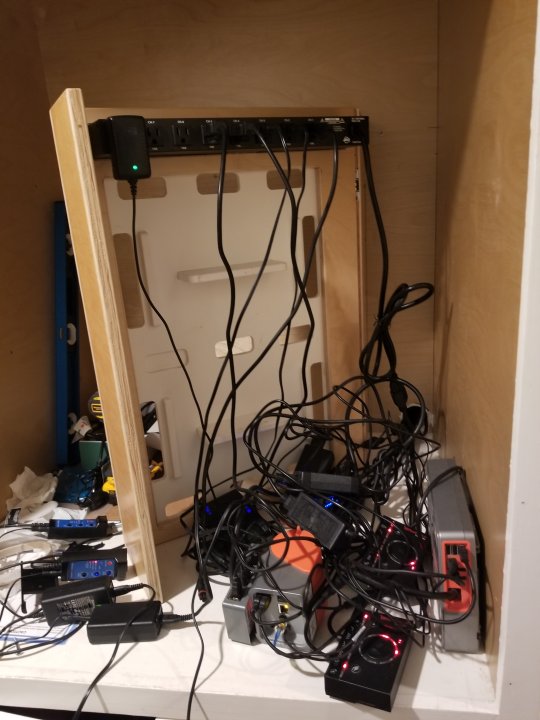 Here you can see the hole we drilled through the wall, and lined with PVC pipe to make our wire passthrough.
And...after a little organizing, we get this.
Which closes and reveals this.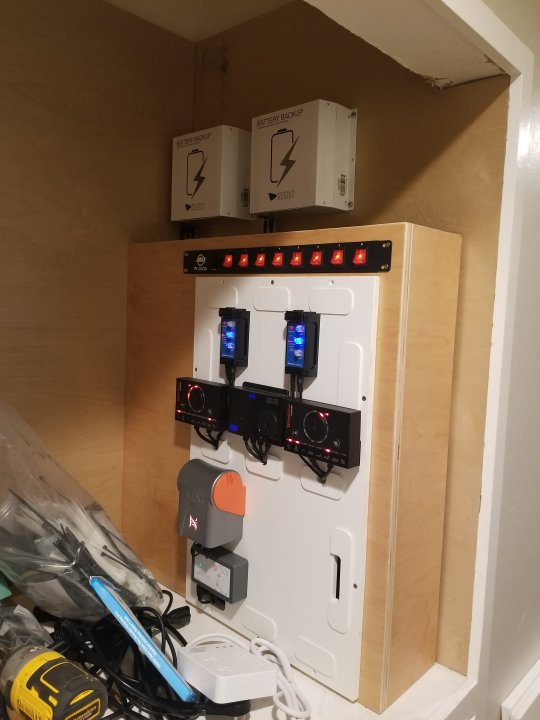 We are looking at some shelving and possibly an exhaust fan into the attic for all of the electronics in here. Since we had everything apart, I thought this would be a good time to add my 2nd Tunze wavemaker, for more controllable flow.
Last edited: