​
Sponsor Type:
Local Fish Store
Website:
http://www.neptuneaquatics.com/
Address:
1238 N. 5th St. San Jose, CA 95112
Exact Building Location:


Click to Enlarge!
Forum Contact: @robert4025
Phone Number:
408-288-5624
Hours of Operation:
Monday to Friday : 11:00 - 7:00 pm
Saturday & Sunday: 11:00 - 6:00 pm
Services:
Livestock and Equipment Sales
Offers Premixed Saltwater. RO/DI Water.
Aquarium Maintenance/Set Up Services
"Neptune Aquatics has been around since 1999 and has been serving the freshwater cichlid hobbyist community with rare and high-quality livestock from Lake Taganyika, Malawi, Victoria, and other various areas. What begin as a store specializing in shell-dwellers, we have since expanded our selections to include specimens from the Great Rift Lake of Africa ranging from Altolamprologous to Xenotilapia and everything else in between! We are also now proud to say that we are one of the premier shop in the area to offer top-notch dang good-looking corals! We're probably one of the fewer stores that still actually cherry-pick our corals... Seriously, we literally drive down to our suppliers on a 16 hours round-trip every month to pick out our stuff! All our frags are fully encrusted, healed, and ready to rock on in your tank! Beginning in late 2010, we have begun slowly adding freshwater aquatic plants to our systems. With it, we have expanded our drygoods selection to include equipments and supplements for those hobbyist including ADA products and CO2 equipments. A lot of cool and compatible fishes and inverts have been added to our freshwater selection to accommodate a planted aquarium environment.
Our Vision
Our vision is to provide the best and friendliest service around and to empower and spread our collective knowledge with fellow hobbyists. We are very passionate hobbyist just like you so we understand how difficult it is when trying to select specimens that goes together and especially when purchasing them, so we try our best to provide high quality and sustainable livestocks as well as competitive prices. We're constantly on the look out for unique corals to add to the "Neptune's Collection". We'll make sure you are informed about the animals and goods that you purchased and not simply sell you something just to make a quick buck. We like to think of our store's progression as an evolution as such: Crack in the wall (Cichlids) --> Hole in the wall (+Corals) --> Freakin' Black Hole, baby (+Online Store) --> Super Dimensional Space Fortress (+Aquatics Plants)!!"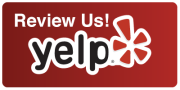 Last edited by a moderator: