So I decided to replace my Reefer 250 with another tank that had a little deeper profile and also an external overflow. Gave me a good 5-6" of back to front space versus the reefer.
I had a little bit of a slow start after I needed to get some tank replacements (two). The replacements were because of a ~5mm bubble in the front seam of both tanks. Not sure how they made it past quality control twice, which is unfortunate because in the past, I've had great quality from multiple IM tanks. However, I will say this, their customer support was second to none and I had two replacement tanks delivered in less than 2.5 weeks. I never so much as got a whiff of attitude from them, they just wanted to make it right. Tank glass quality, the overflow and the seams of the new tank are awesome. IM does make some great tanks.
Tank has been running for 24 days so far. I'll come back and add some equipment details later, but here's what it looks like today. It's a little crowded because I shutdown a couple tanks and consolidated.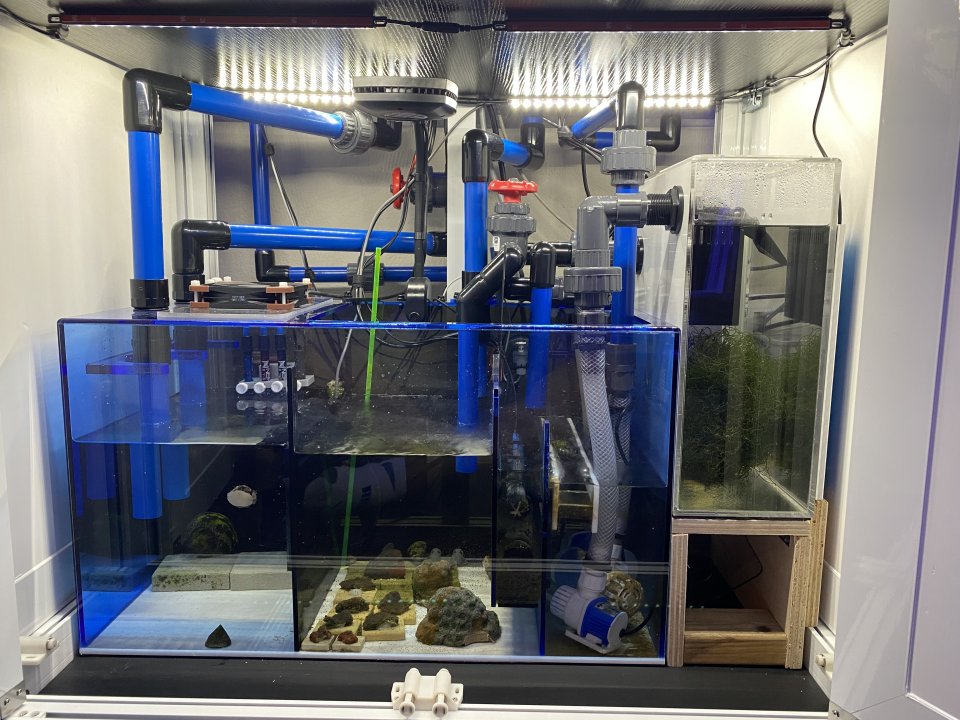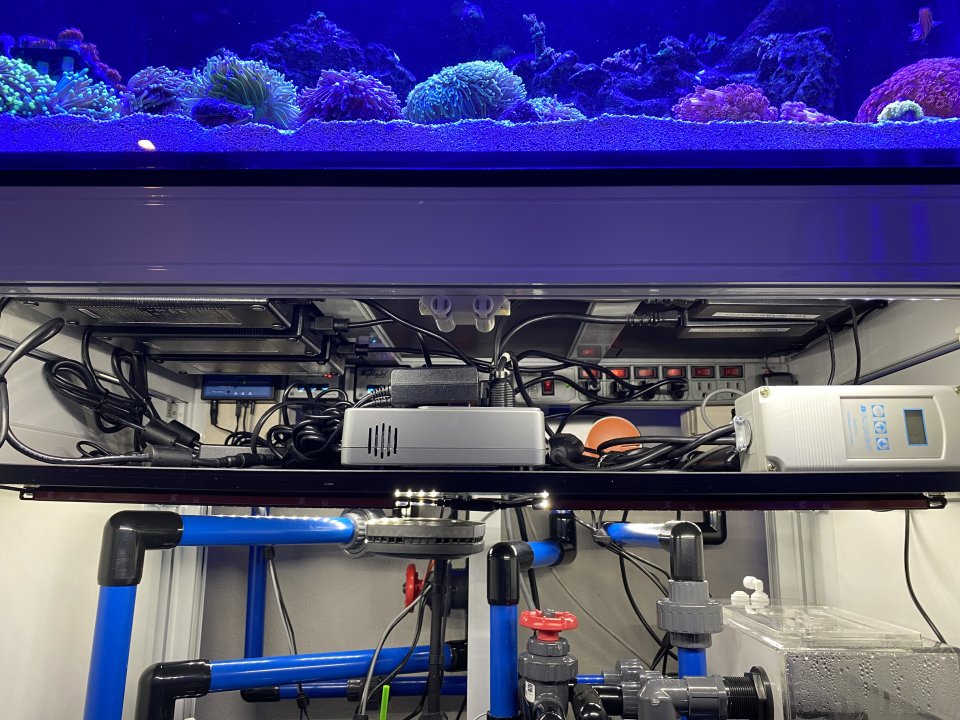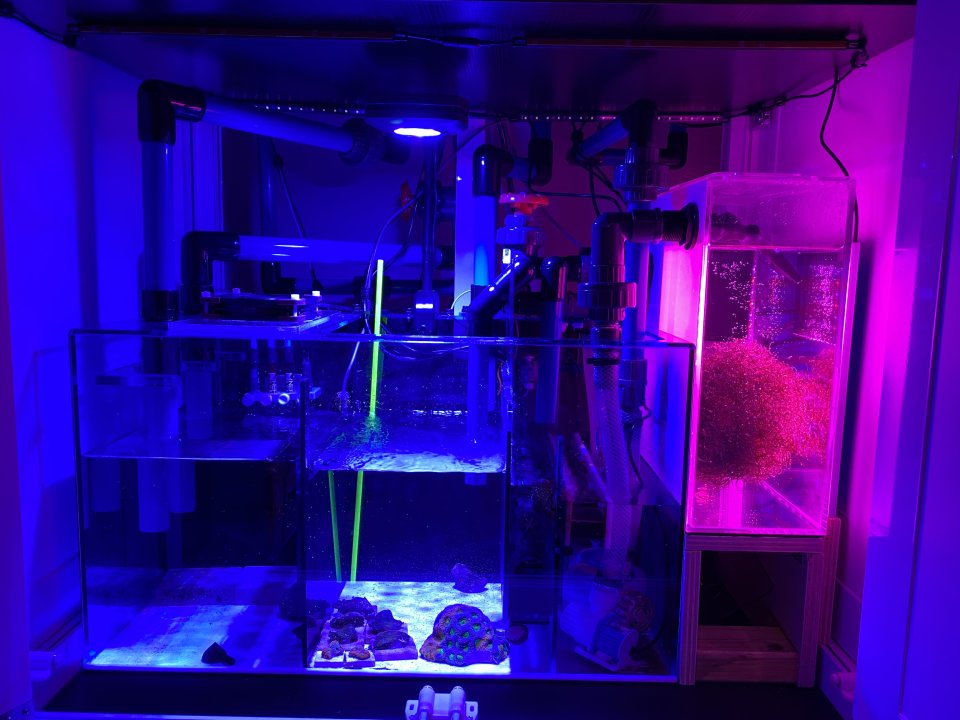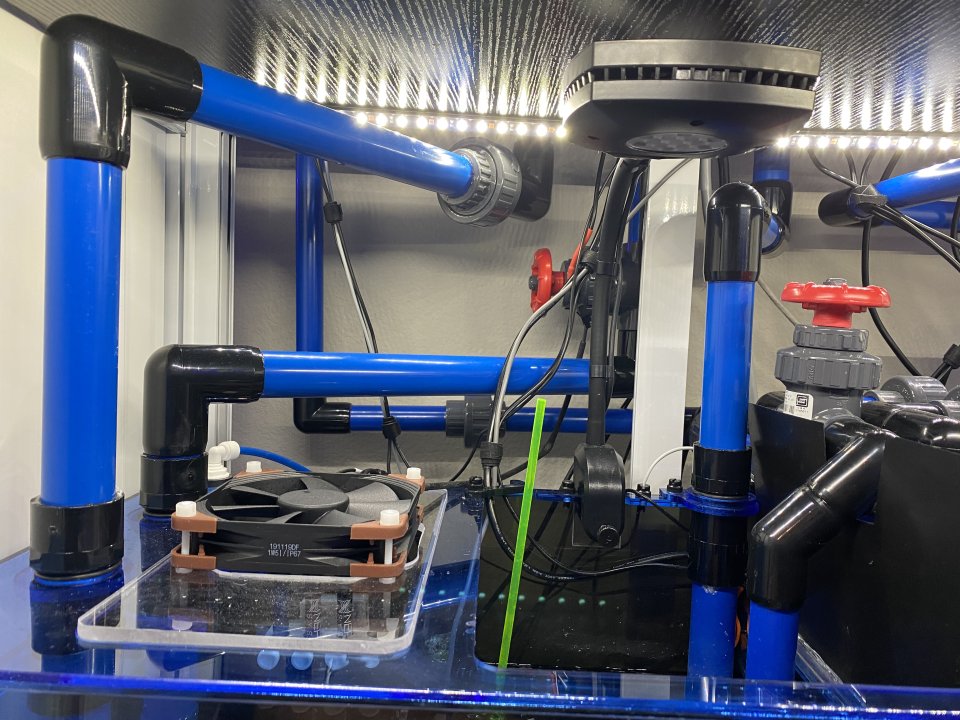 Last edited: