Sooo I've been going back and forth on the tank I wanted since I moved back in April. I still haven't made an indefinite decision so in the mean time I grabbed an advanced acrylics 6ftx2ftx1ft EXT frag tank, sump and ATO res back in August and I love it. It was a prolonged build, but definitely worth it.
Ill post pics of the journey and will update this journal going forward.
Stand is a Gladiator work bench from Home Depot
Custom built control cabinet from a sheet of 3/4" ply I had in the garage.
All black plumbing
Light bar is 10 series from T-Nutz
Lights
-
Display - Gen 4 XR15 (x5) -
Each light is on its own channel for gradual PAR increase
PAR:
450 on the top right, 250 bottom right
350 top shelf across
100-250 bottom shelf across
Sump - Kessil 360x with 35degree reflector in sump for mushrooms - 100-200 PAR
Tunze 8821 full spectrum light
Filtration
eshopps S-120 skimmer
BRS CO2 scrubber media
4 filter cups with 1.25lbs crushed coral in each
6 maxspect nano tech blocks
20ppi foam between each chamber
25w Pentair UV
Still deciding - to Fuge or not to Fuge
Flow
3 maxspect XF350 gyres
2 Neptune Wavs
Tank arrived and bought stand on 08/18/2023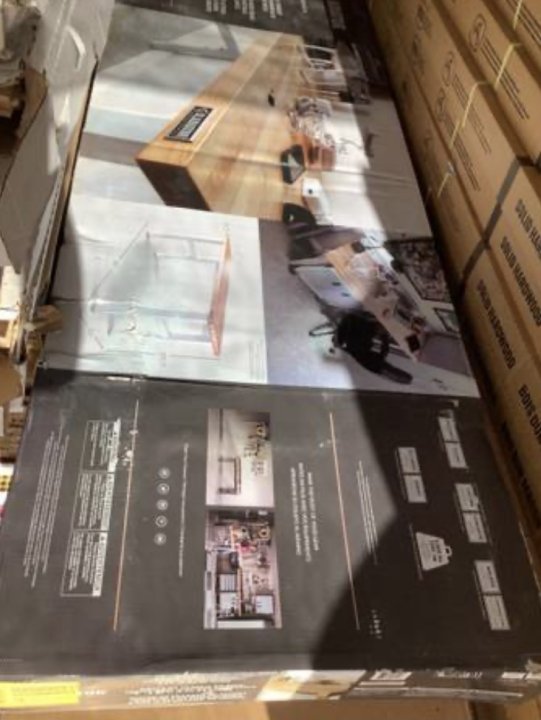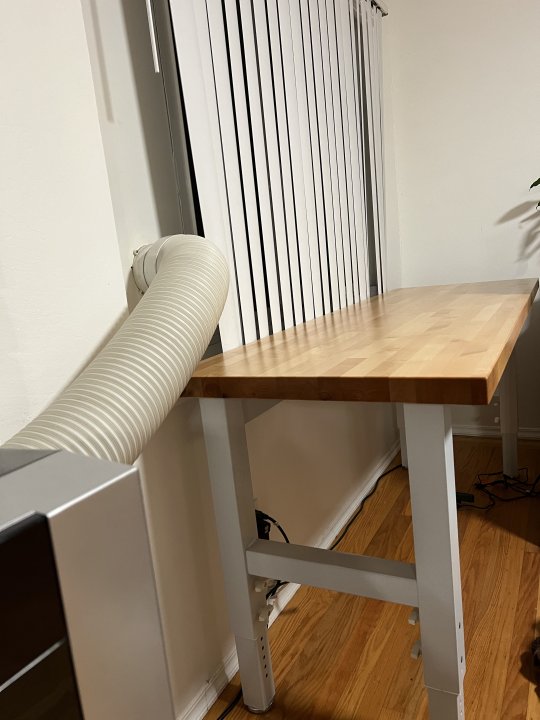 Started plumbing on 8/28/2023
Finished plumbing 09/20/2023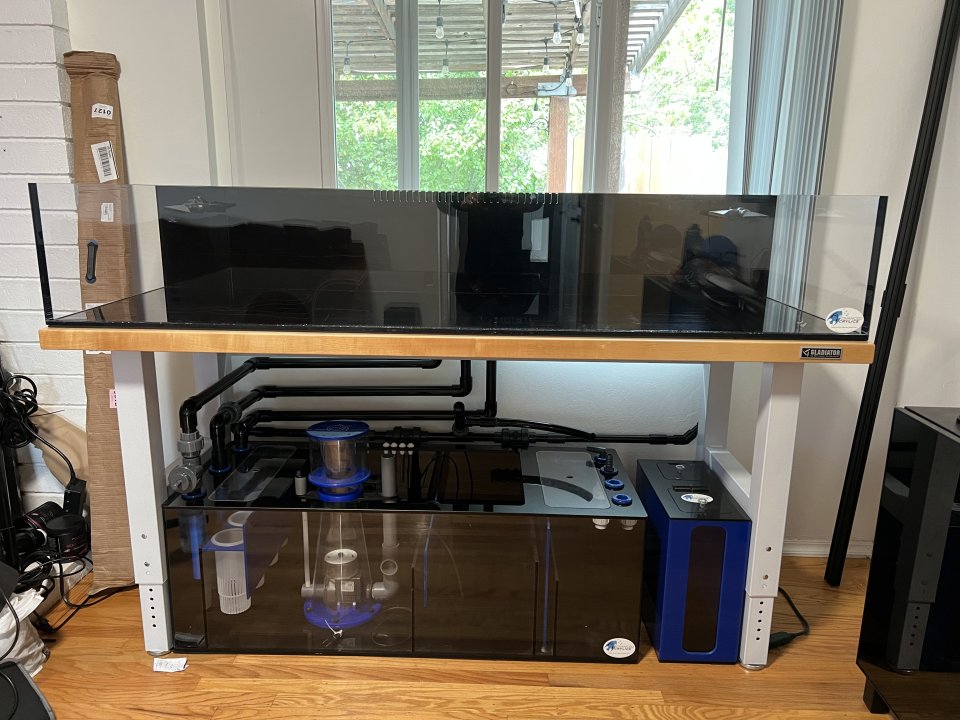 Started filling on 09/20/2023. 48 hrs wait to check for leaks.
Added salt 09/22/2023 evening
Light rack built on 9/29/2023
Started electrical on 10/02/2023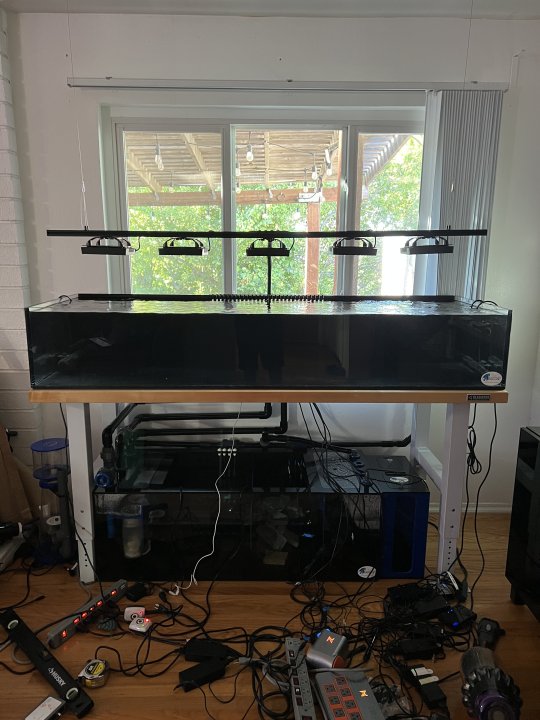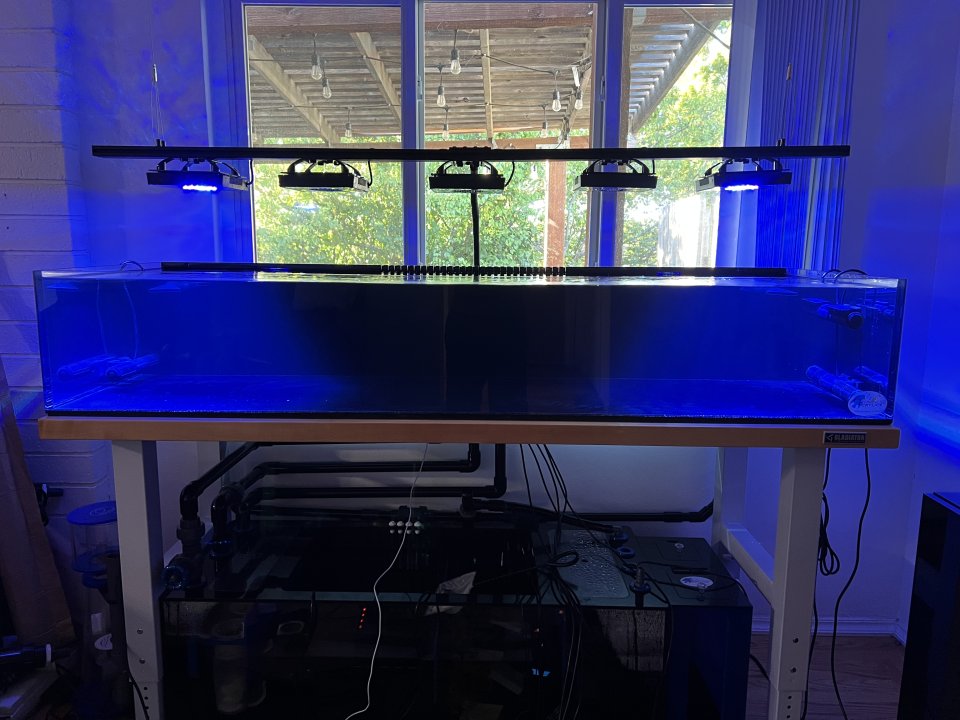 Last edited: