So it all started in Jan 2006. 29G TruVu tank from when they had a warehouse in the East Bay with a handmade sump made out of a 10G glass sump. Tank originally had a 250w metal halide. First rock and live sand went in fast (Tonga branch) and two tank bred perculas from Mobert in Los Gatos.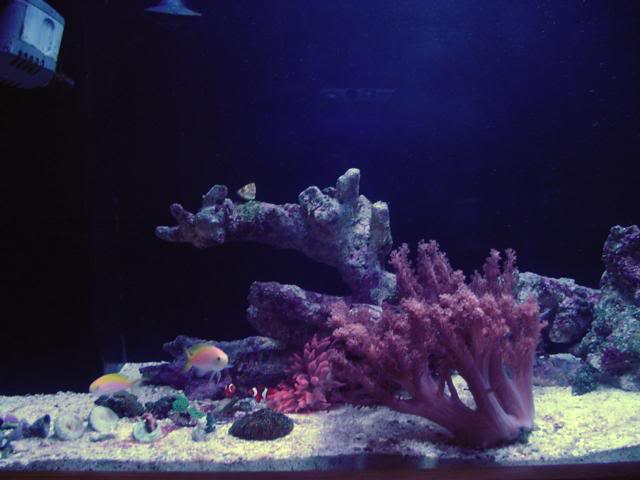 I was very hands on for the first few years until I finished grad school. But everything kept growing and I continued to gather what were considered a lot of Tyree "LE" corals that the old timers here like me will recognize:
Early 2007: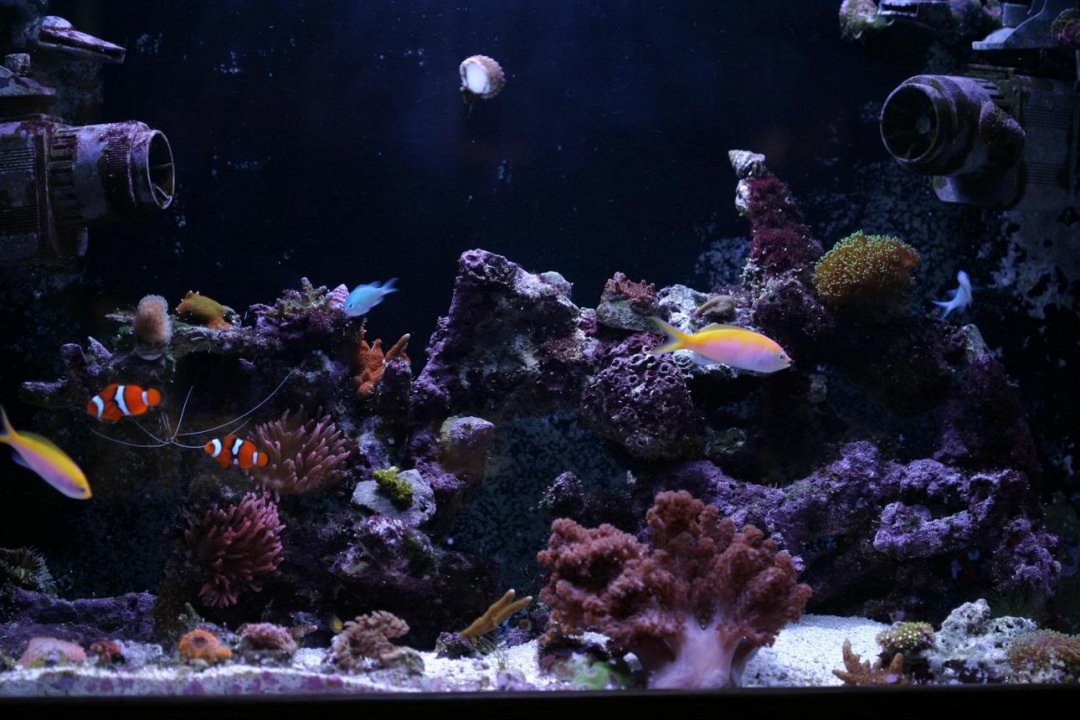 Late 2007:
mid 2008: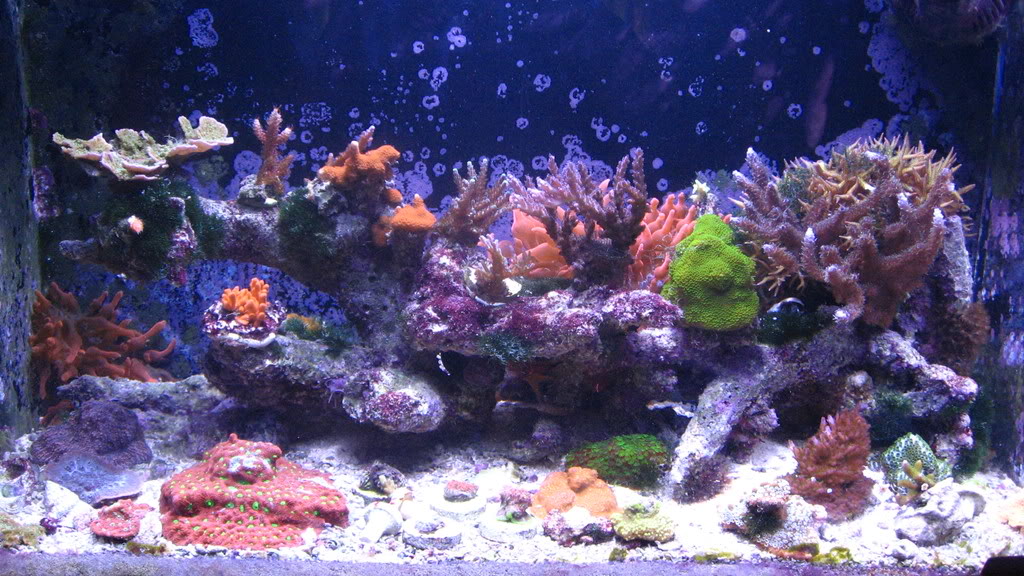 top down: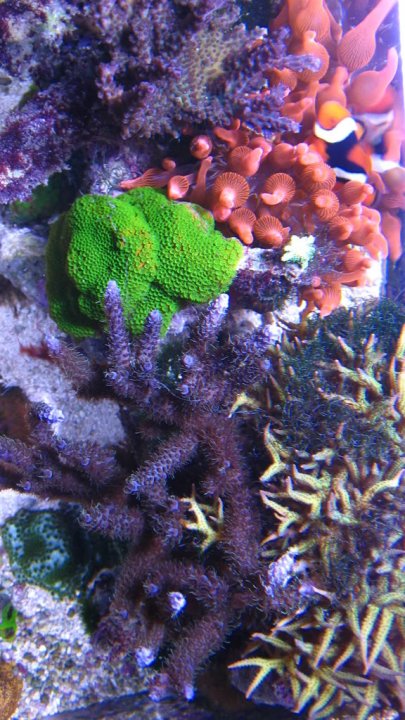 A lot of the big colonies I sold off and fragged over the years.
Early 2010:
Then once I started getting really busy at work in 2011, things went downhill and most if not all of the SPS died off:
I kept the tank as pretty much an anemone only tank (one coral survived, Jason Fox Pink Boobies chalice). It became a cyano mess with tons of algae due to neglect and my interest in other hobbies like Magic Cards.
2020:
Last edited: