Fiesta Vallarta is a Mexican restaurant in downtown Los Altos. They have been open since I was little. The current owners have been there since 2008ish. There are two large aquariums in the restaurant; a 300ish gallon freshwater koi tank, and a 150ish gallon salt water tank. As covid restrictions were getting lifted, I met my parents for dinner at Fiesta Vallarta for dinner, and we were seated underneath this salt water aquarium. Well, I could not help myself, so I asked the staff who took care of the tank because the setup is beautiful, and with a little tweak to their setup, we could get a flourishing reef tank. I invited the owner over to my house to see what a reef tank could look like, but also help educate him in what was required to run a long term, successful system. We decided that converting their closed loop filter into an overflow and sump would give the best chance of success and at a reasonable cost. I began searching craigslist and located an inexpensive 75 gallon glass tank with baffles already siliconed in place. Once we had the design figured out, it was time to call Jesse at Buildsmith Construction again for help. The original plan was to sit the sump on the floor, but with some creative use of the saw-zall, we were able to fit the sump completely underneath the tank.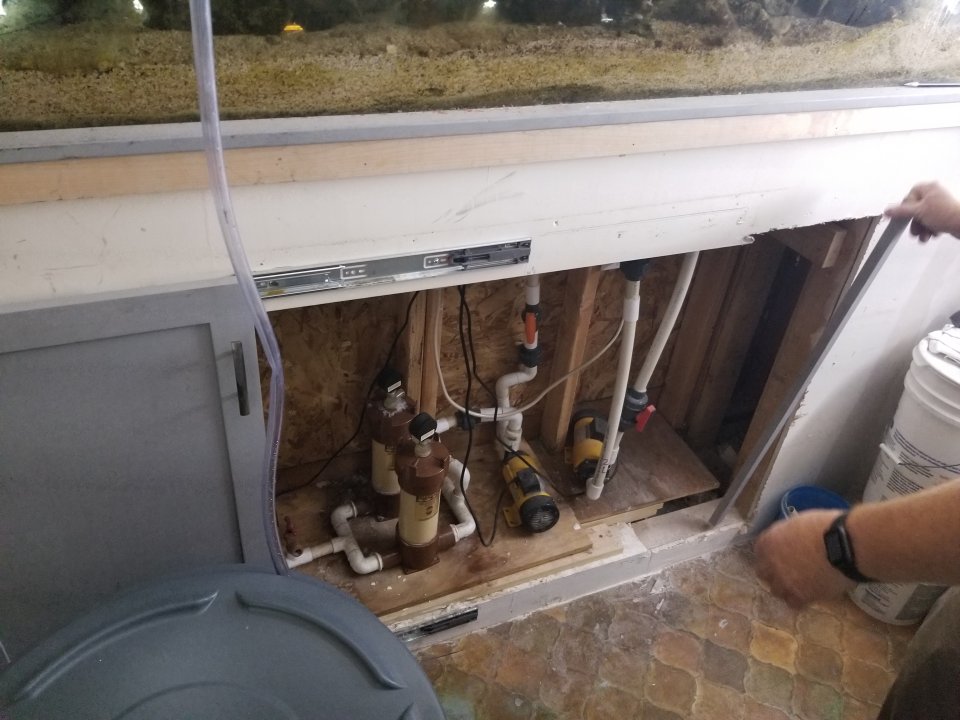 Old closed loop filter and pump system
Removed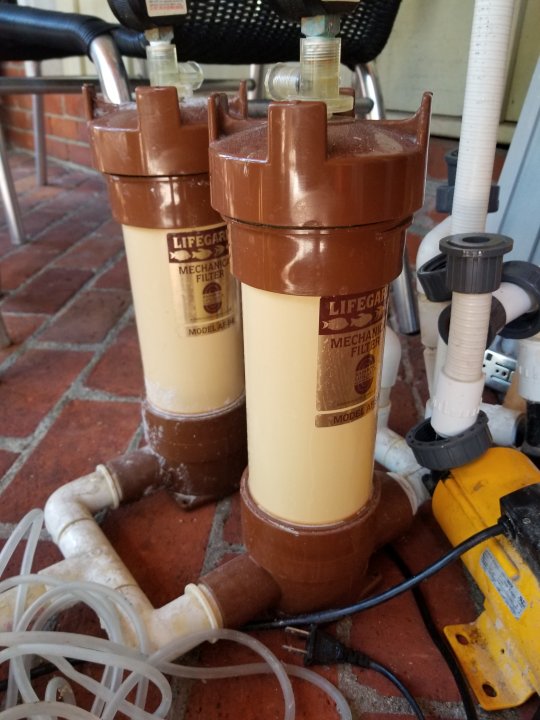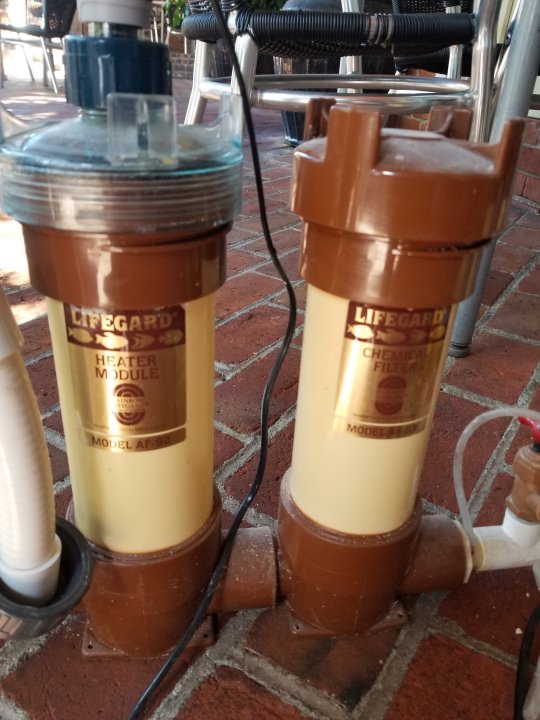 I think these are older than I am.
Sump in place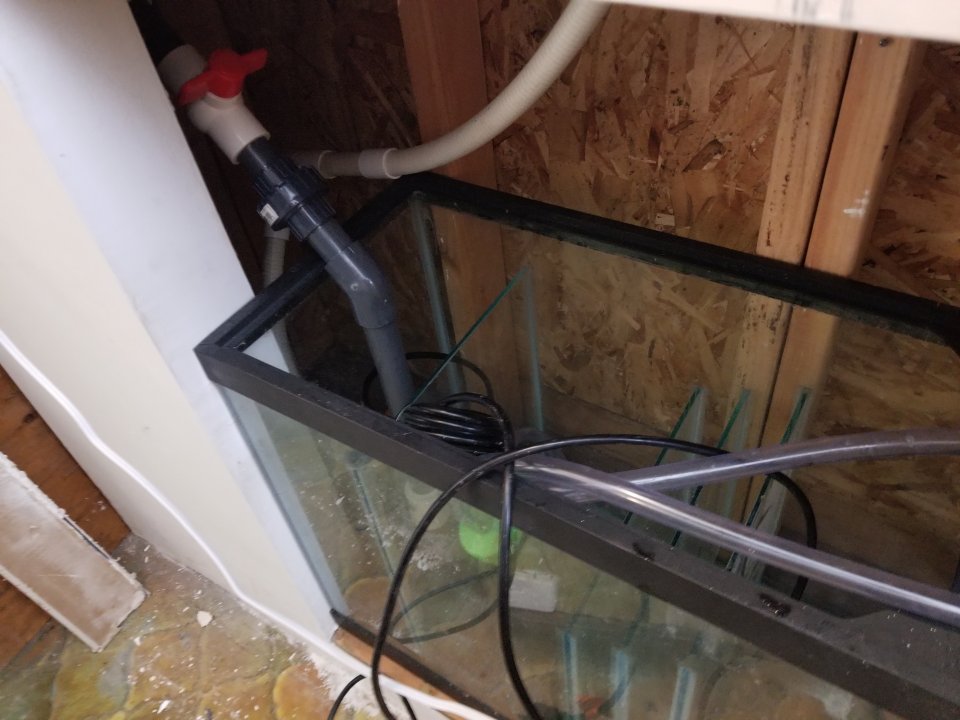 Plumbing the high pressure end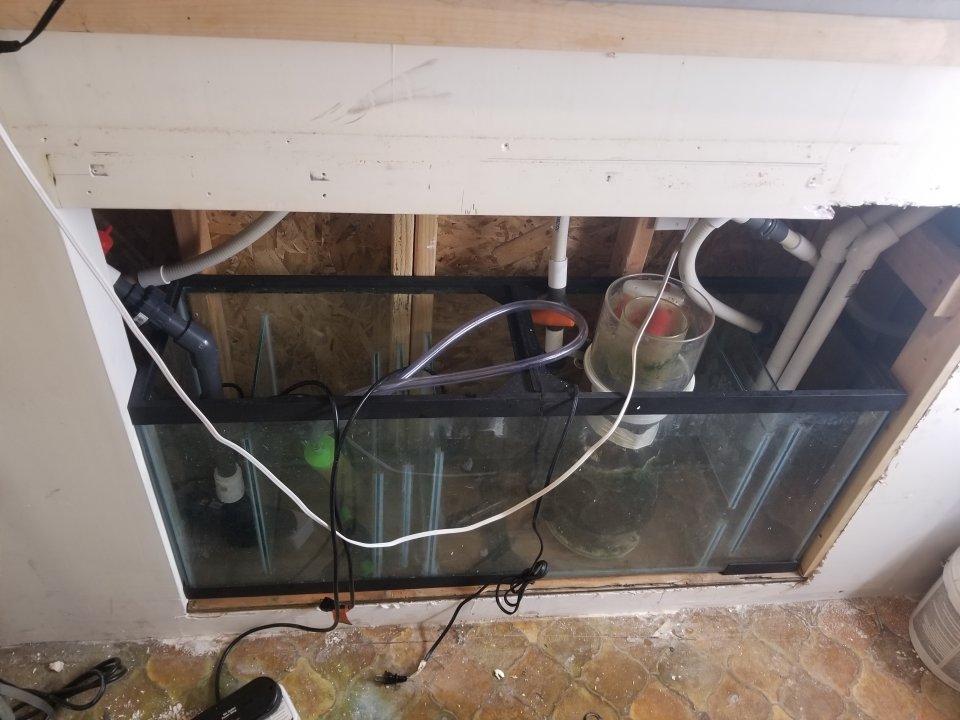 My old vertex 180i skimmer is going to work great for them as it did for me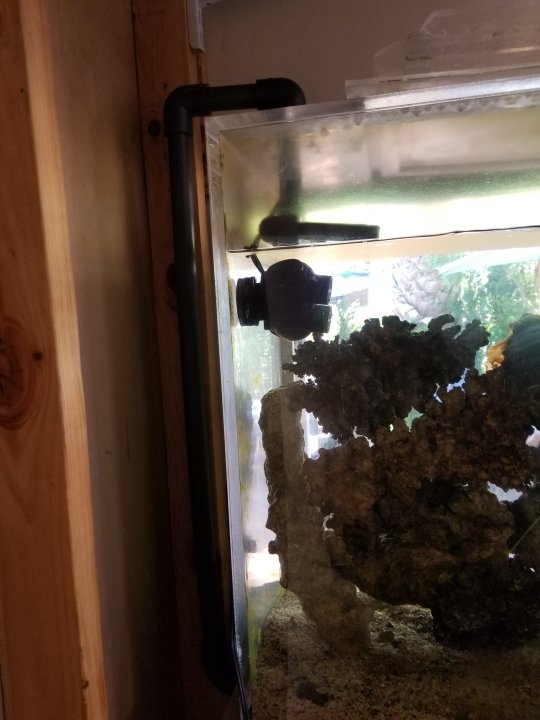 Glue it in, and hope it never needs to come out! This way we don't have to drill any more holes for the inlet, and pvc is not expensive if replumbing is required. We used the grey schedule 80 because the plan is to have both sides of the tank viewable to customers one day.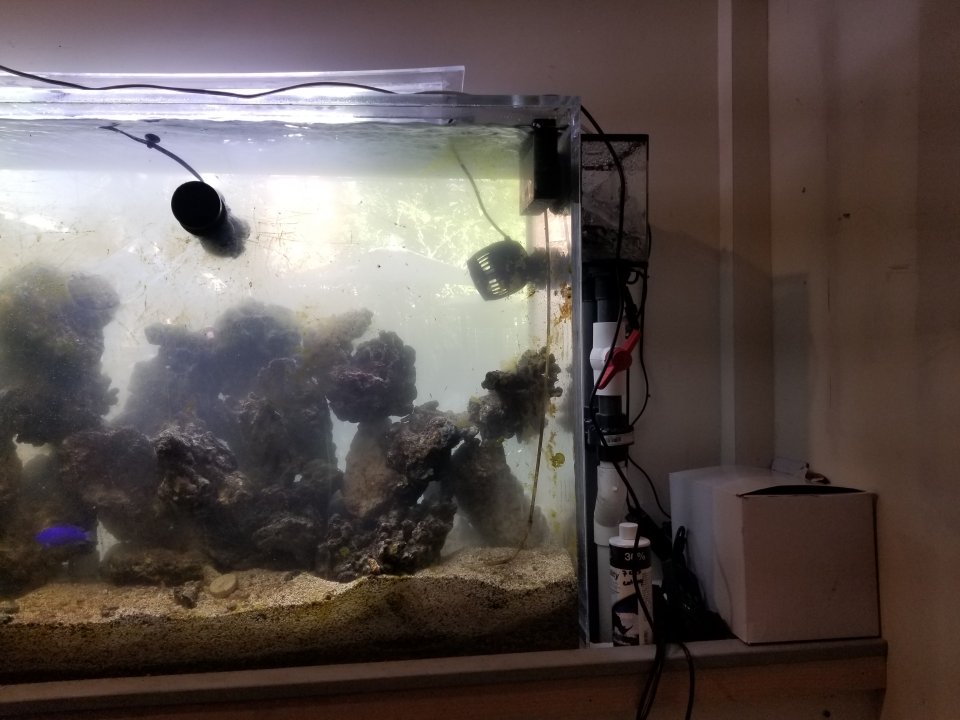 Got a nice 800 gph Fiji Cube overflow. It was the widest that we could fit on the short side to keep both viewing sides clean.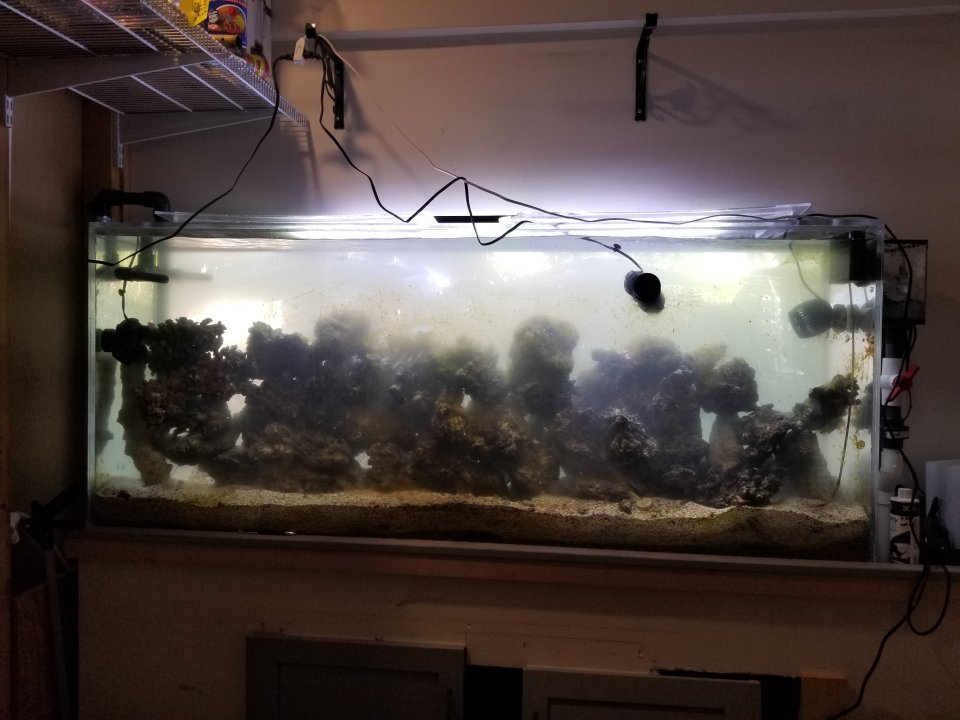 The overflow is controlled with the red ball valve on the right, and tuned so it is quieter than full open. I got my Jaebo pp-20 making some real flow on the right, and my "new" backup AC Jaebo pump in the sump. We only get on or off with this pump, but we could choke the flow with a ball valve on the high pressure side that we installed. It is a bit of a budget build for now, and we will see where we want to spend the money to improve things. For now, a bottle of stabilizer to get the bacteria back in check and the increased flow is all we need.
Last edited: