about a month ago, i teed off my ehiem return and plumbed my cpr 6 gallon nano to my existing set up. there is a small mini jet inside the tank for additional circulation. the lighting is all power compacts with 1 quad actinic, 1 dual actinic, and 1 dual daylight. there is an additional dual daylight in the canopy, but i opted not to run it. it's already very bright. initially i had it bare bottom, but after the oct lecture with paul whitby i decided to put some sand in it. i had a bucket full of nano sized live rock in the basement for the aquascaping. i tried to do a "v" with a central valley but there just wasnt enough space, so i opted for the upside down "v." i know, it looks more like a "u."
not really a full tank shot, but close enough. i had my macro lens out and was too lazy to change lens.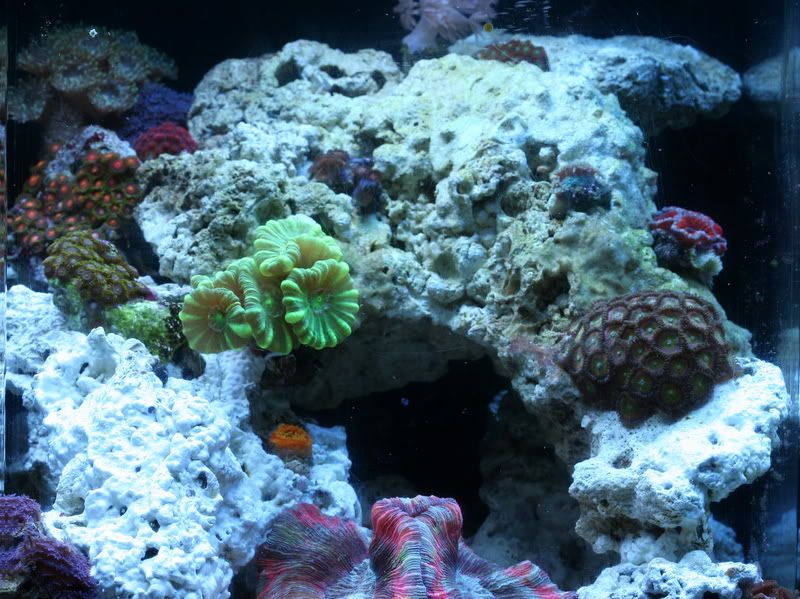 some close ups on some corals and my fish (tail spot blenny)....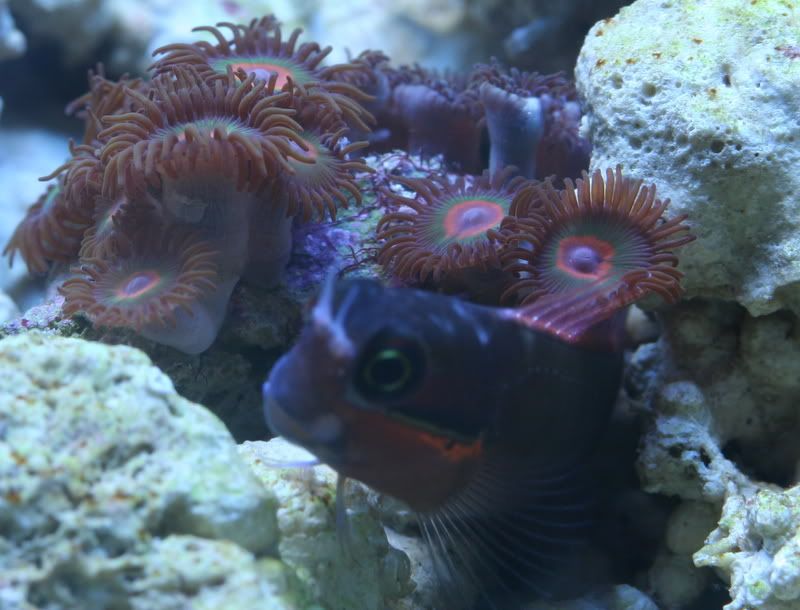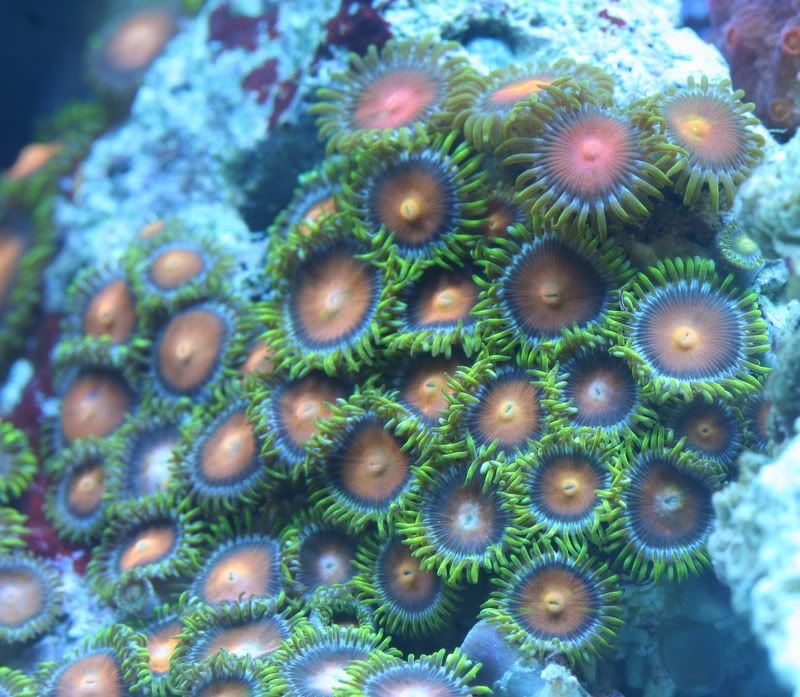 inverts: pom pom crab (hides all day), 2 blue legged hermit crabs, 2 ips snails from lyn, 1 mini brittle star (3" was a hitchhiker that fell out after an iodine dip and i didnt want to kill it.) wanted to put some sexy shrimp in there, but damn they are so tiny. looking for 1 trochus snail.
the next things i will put in the tank are tubs blue zoas and these. waiting for both of them to heal from fragging.
what do you guys think? should i put some sexy shrimp in there? what other corals based on my lighting, flow, rockwork should i put that will give it a wow effect? also, if you see something you like, i will try to make some frags for dbtc.