Earlier this year, my wife and I were talking about upgrading our IM Nuvo 20 to a larger display tank. We thought we'd go for an IM Nuvo 40 or something similar...then
@Jonathan Chia
decided to break down his tank and I went, "Huh, that seems like a good idea."
So now we have a Red Sea Reefer 250, which will be our first non-nano display tank. Specs:
Tank:
Red Sea Reefer 250
Lights:
2x Radion G5 XR15 blue (upgraded from Kessil AP9X on 4/29/22)
Sump:
Trigger Ruby 30 (with thanks to
@The_Lazy_Reefer
)
Return pump:
Sicce Syncra 3.0
Dosing:
Neptune Trident
Controller:
Neptune APEX
Flow:
ReefWave 25 gyre + Nero 3 (swapped from 2x ReefWave 25 gyres on 4/29/22)
There was a bit of a delay between agreeing to purchase the tank and being able to take it down, so my wife and I decided to try negative space aquascaping after watching
this video
from BRS.
@Srt4eric
had a whole bunch of dry rock from a breakdown he let me play with, so I built a PVC 'shell' of the RSR 250's dimensions and started playing with scape ideas.
Early ideas: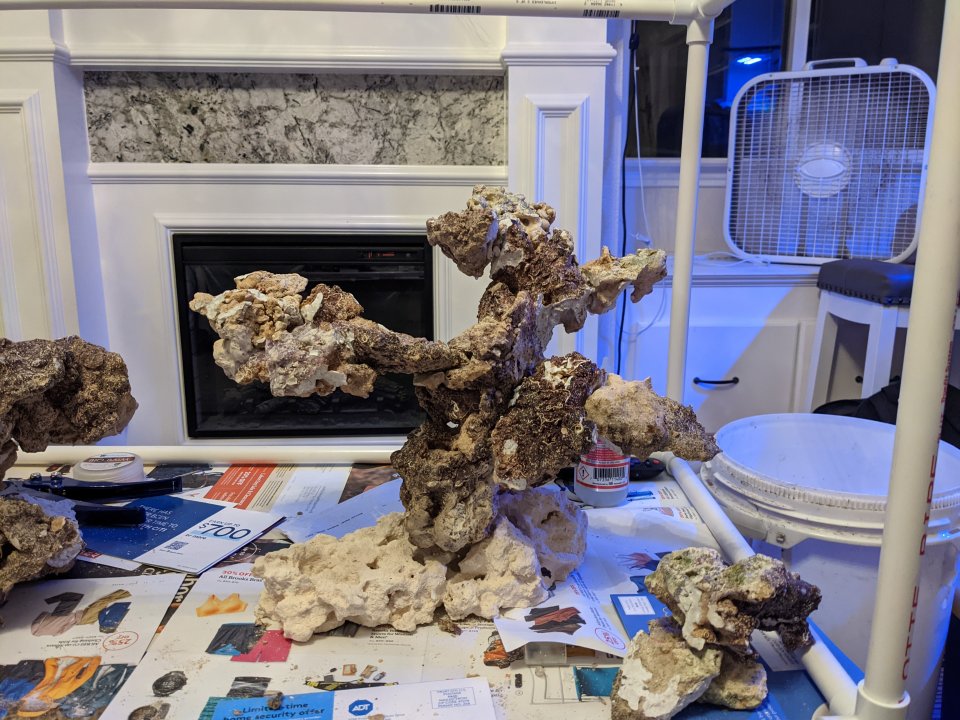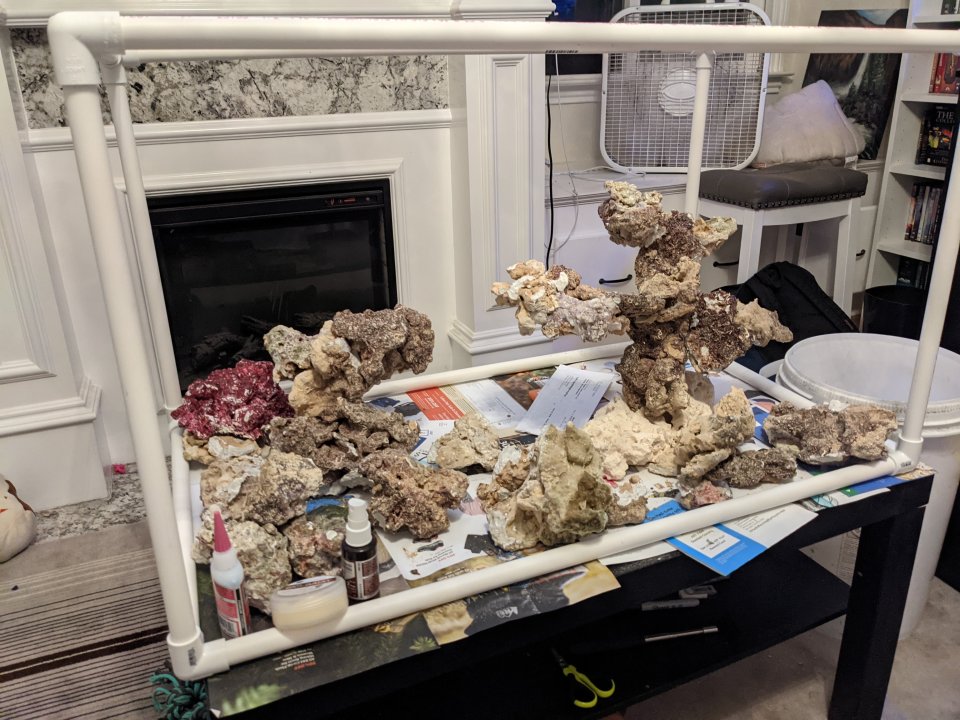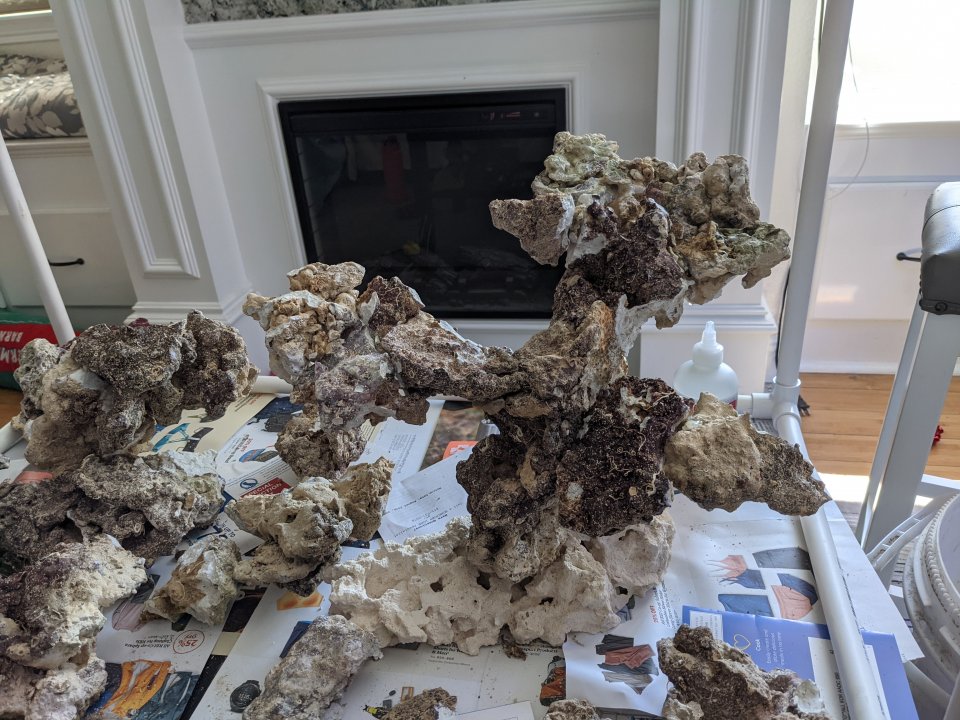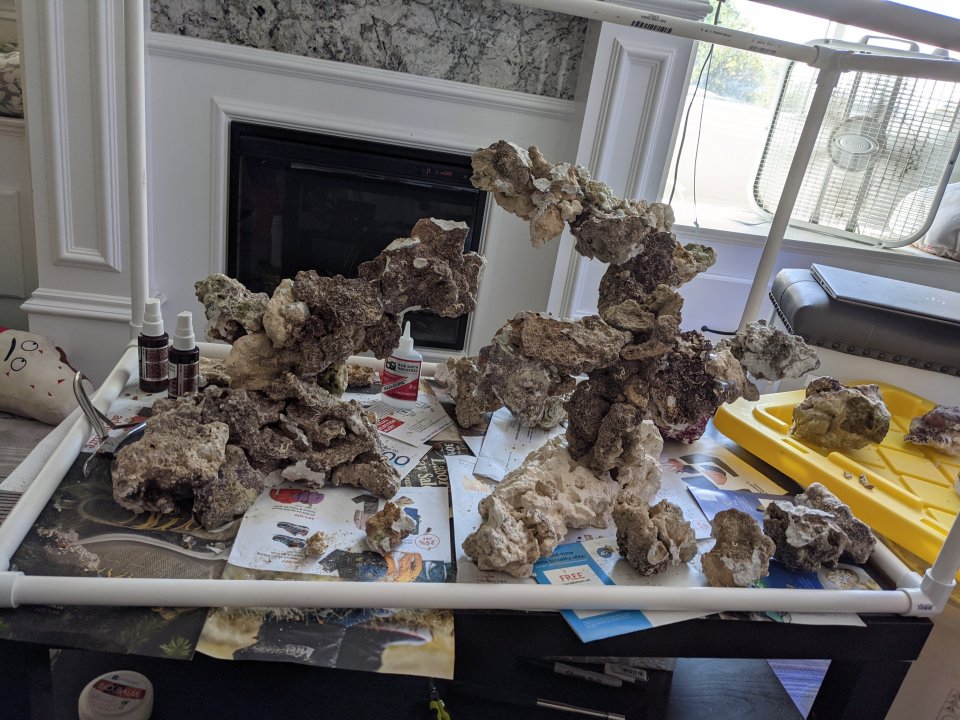 Started coming together...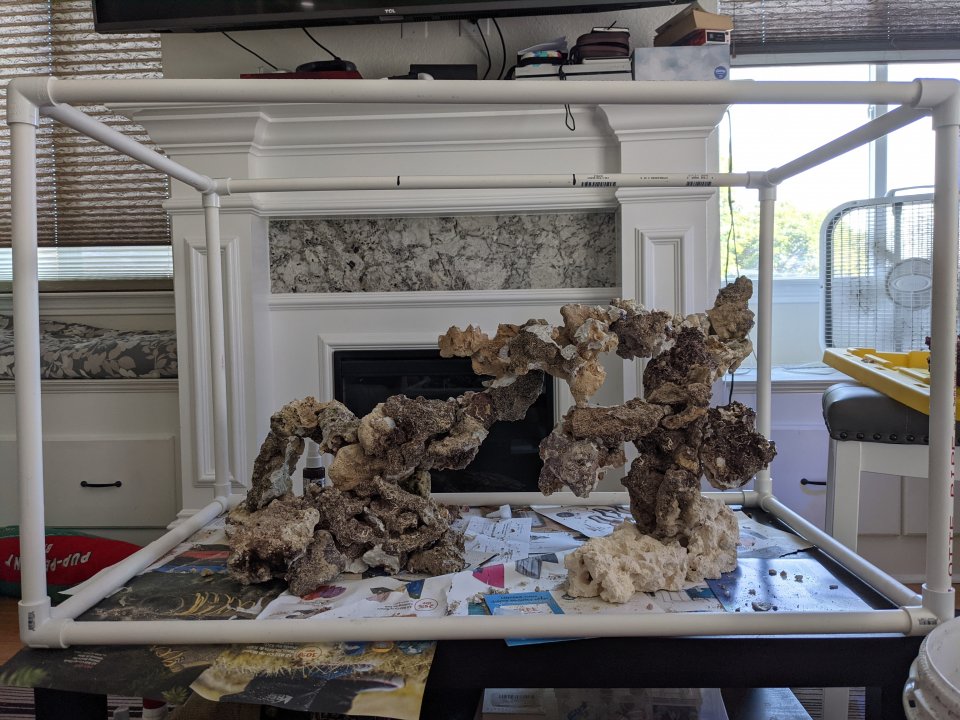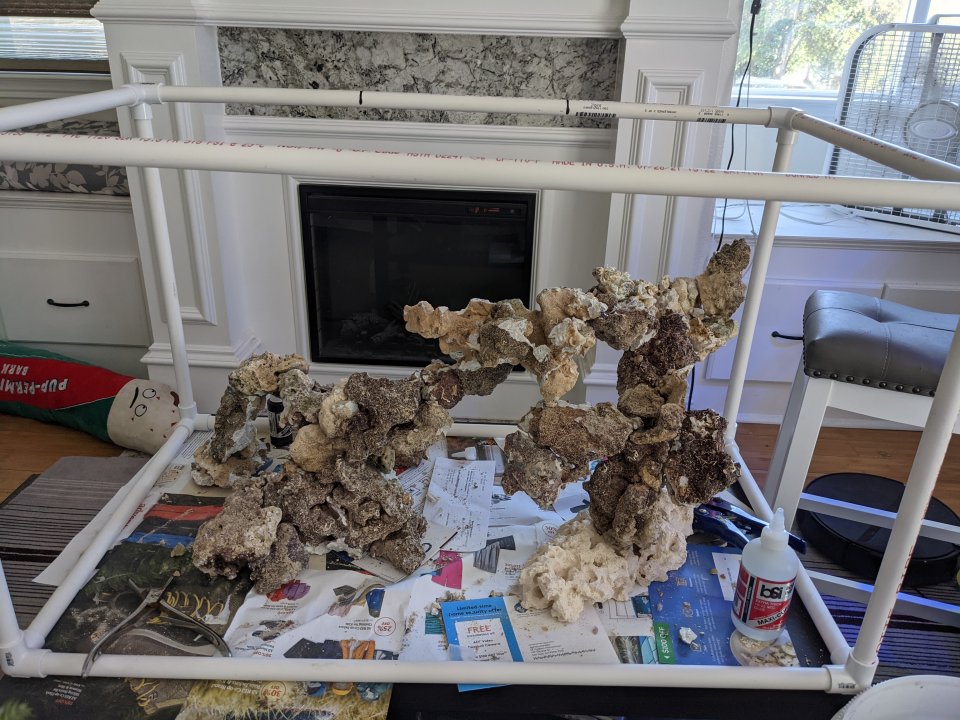 Aaaaaaand complete!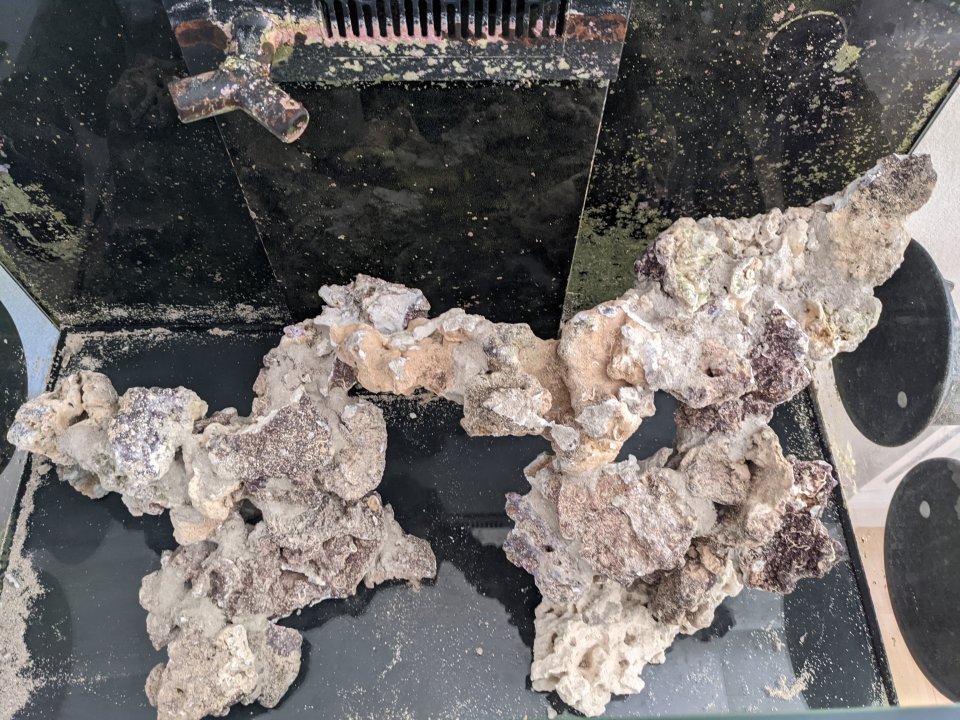 Last edited: