My 150 has been back up and running for probably about 5 months now after being packed away for a year and a half for a remodel. My fish and corals were broken up into smaller tanks and kept at my parents house during that time, which was really great fun.... Trucking water over for topoff and water changes.... Parents ridiculously overfeeding... Great fun...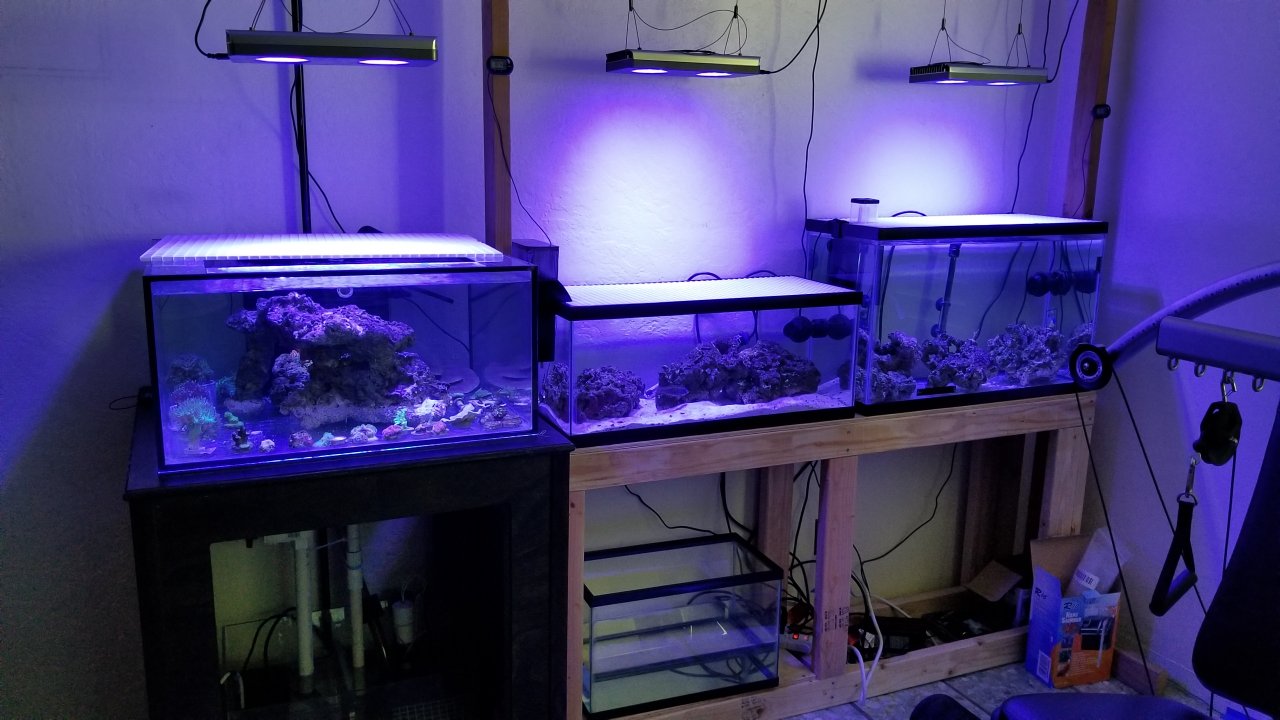 So I was happy to get my tank set back up at my house. It's a 5x2x2 150 gallon with a synergy overflow on a DIY stand (still haven't finished the doors...and probably won't any time soon ) . DIY adjustable hanging system for the rapidled Corona lights.
Sump is made from a 60 gallon (if I remember correctly) truvu aquarium. Made a custom drain box/sock holder which I have since converted to a filter pad tray. Has a fuge section separated from the return section by baskets of rock rubble.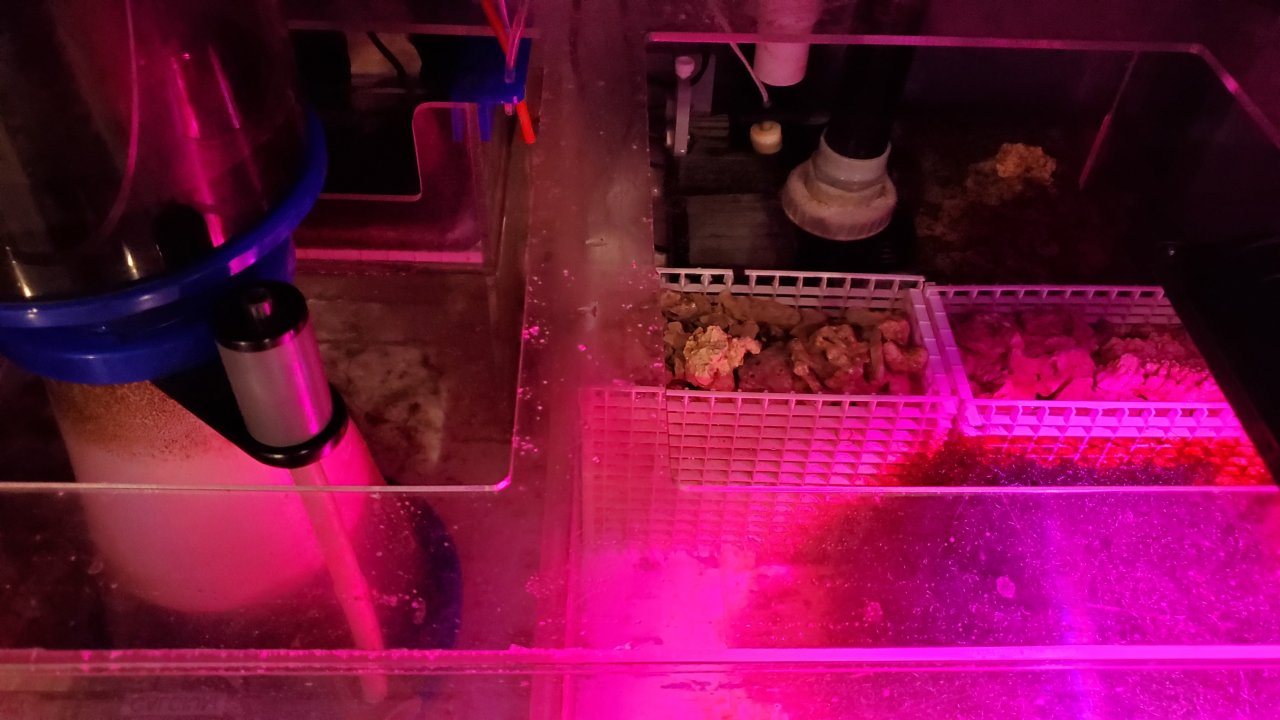 When I set the tank back up I decided to switch from my reef angel to an Apex controller, and added on the Trident and DOS.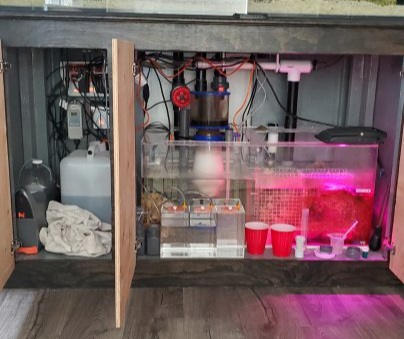 I also have a IM 25 Lagoon AIO that I use as a frag/coral quarantine tank.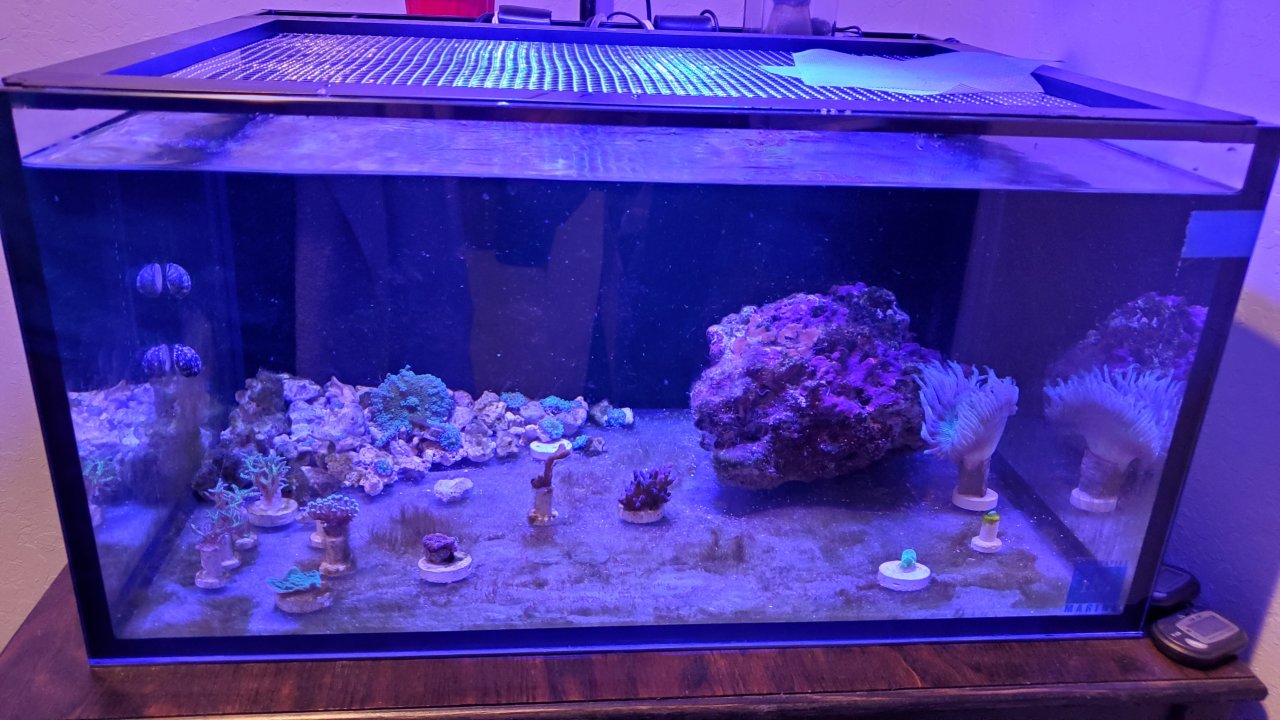 So that's the start of my journal! I look forward to updating it as I transfer more corals and fish back into my display and start to grow it out again!
Last edited: