The title comes from the intersection of plans and reality with this tank. When I set it up the plan was to only be in this apartment for a few months and to provide a stable home for my livestock while I moved my larger tank across the country. Fast forward 9 months and I'm still in the same place and it looks like it'll be at least a year until the big tank gets set up. Some things (the unfinished stand, the way the lights are hanging, the lack of sand etc.) betray the fact that it was meant to be temporary, but I'm coming to terms with the fact that it may be a bit longer term than I wanted.
First thing first. Thank you to Ashburn2k for holding some of my corals until I had a tank running. Thank you to cdhappy who happened to be giving away a stand needing only limited modifications on the same week I needed one. Thank you to xcaret for not only finding it, but getting it all the way from cdhappy to my place in the city. Finally, a thank you to Coral reefer for helping me get the fish tank from my office where I shipped it to my apartment, then in the door and on to the stand with xcaret.
Tank details
Volume: 170 gallons (nominal)
Exterior dimensions: 60"L x 24"D x 27.5"H
Sump: Trigger (model unknown) 36"L x 16"D x 15"H.
Lighting: 3x Radion Gen4 XR30Pro*
Skimmer: Bubble King Double Cone 150
Controls: Apex
Flow: Constantly changing
Livestock:
1x Regal tang
1x Hawaiian naso tang
2x Tomini tangs
1x Scopas tang
7x Chromis**
1x Pink spotted watchman goby
CUC: 5x turbo snails, lovable bulldozers that they are.
I'd like to replace the yellow and more importantly desjardini that were lost in the move, but the fact is that this tank is a bit cramped IMO with this many tangs, so unless I stumble across a great specimen that's going to have to wait a year or two until the next tank goes back up.
*Two are balanced over the tank, but I have extras since the big tank is torn down at the moment so I decided to put one right over my derasa. I've always wondered what happens if you give a clam a ton of light, so I built it a shelf near the surface and put a light right on top of it.
**One chromis is living in the sump. He jumped the overflow early on and is being difficult to catch, so he gets to live there for a while
So, step 1 was building an internal overflow box and plumbing it.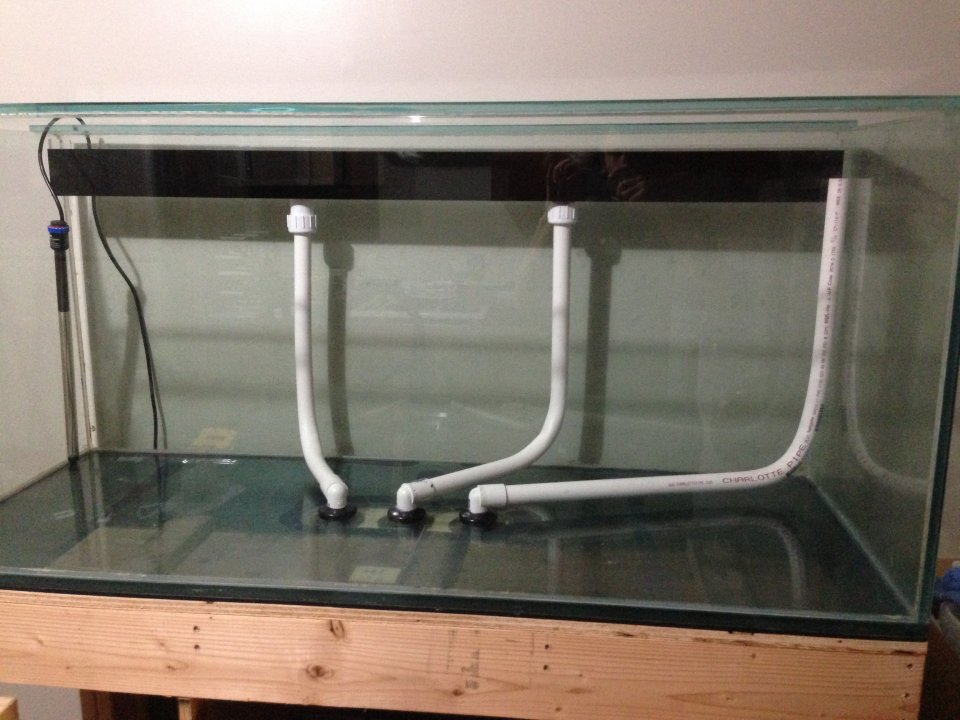 Then a rock stack. Not my best job, but it was as much rock as I was able to get here on an airplane, so it will have to do: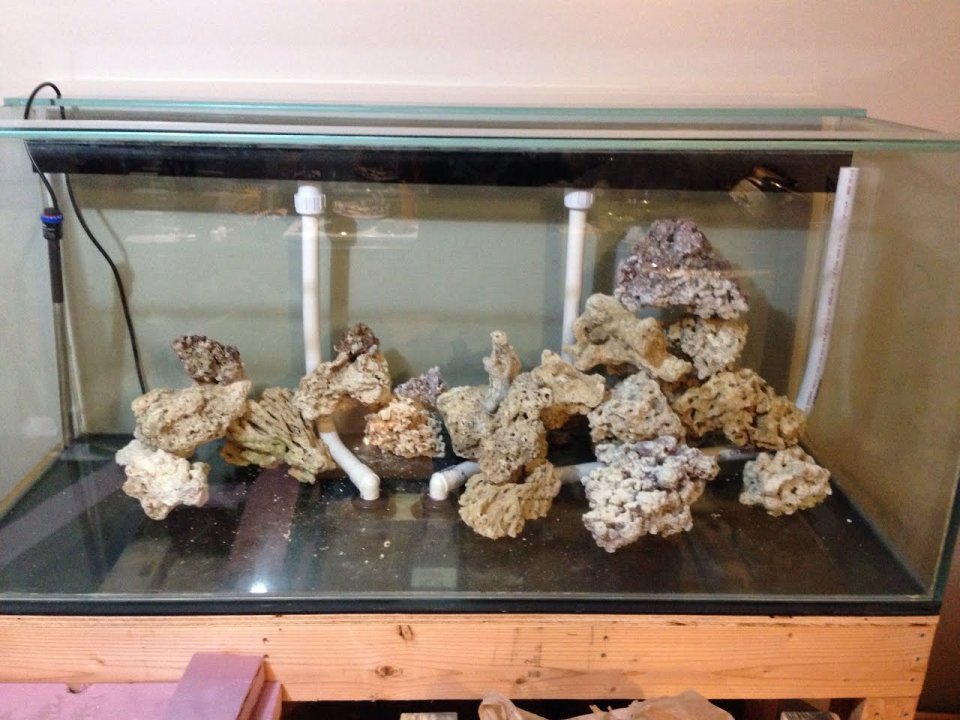 So, here we have the tank as it sits today: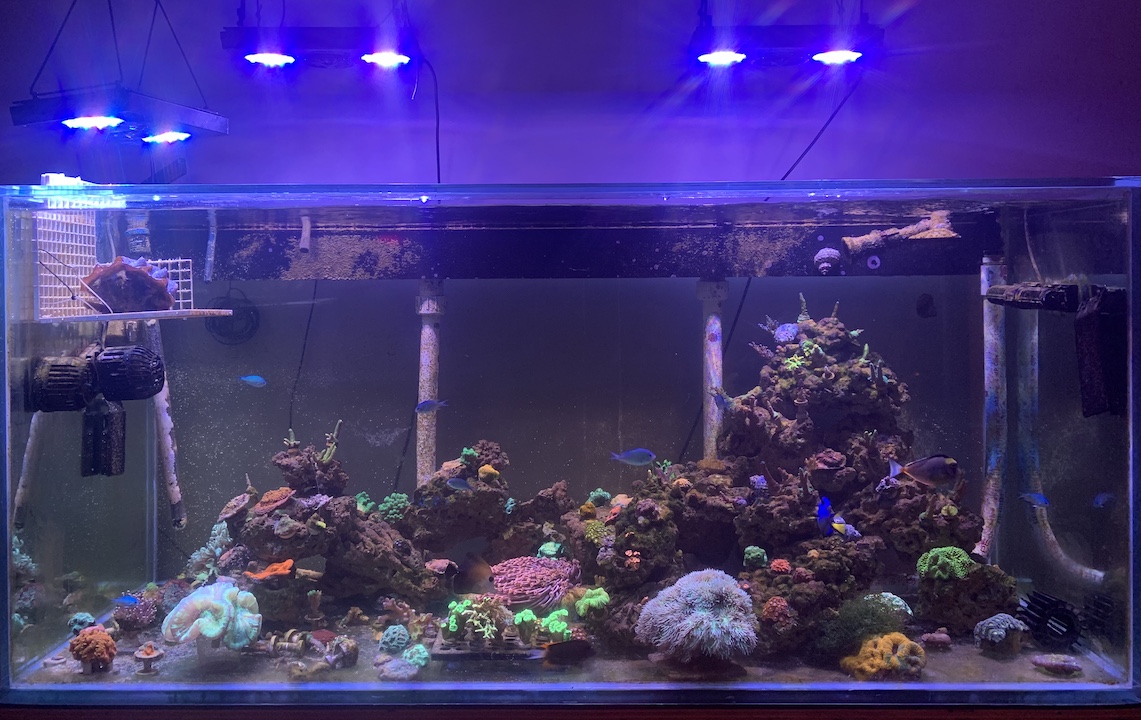 And of course the unfiltered picture that's too blue: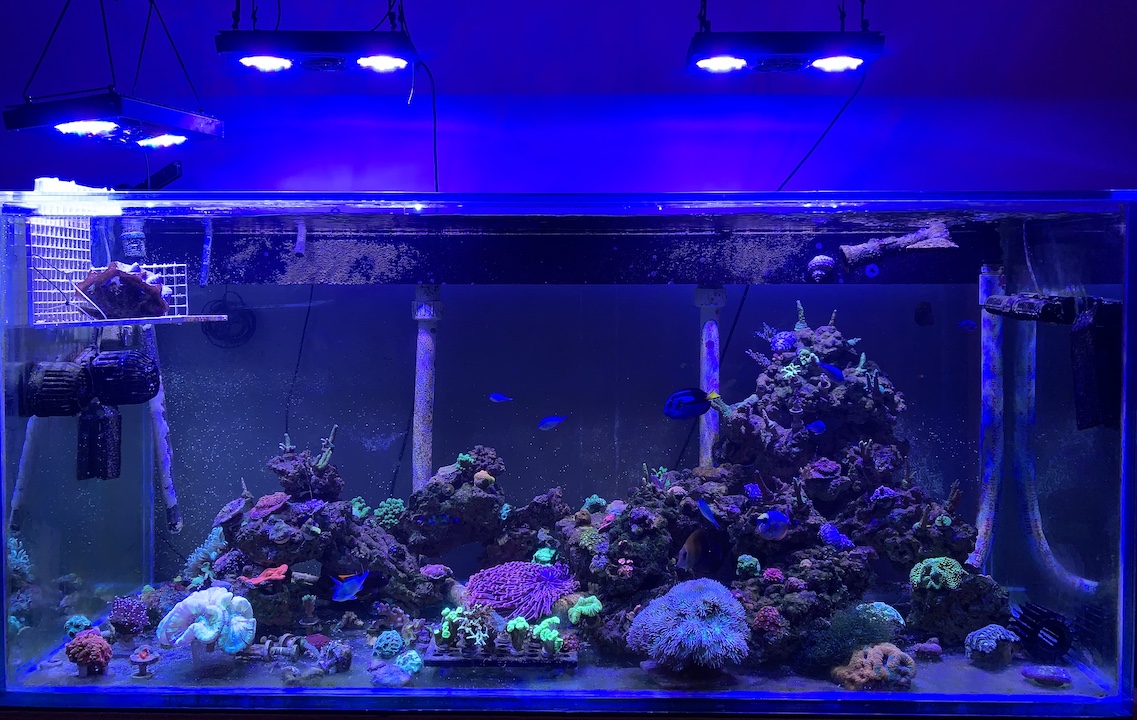 Finally, some close-ups from today.
The larger goni: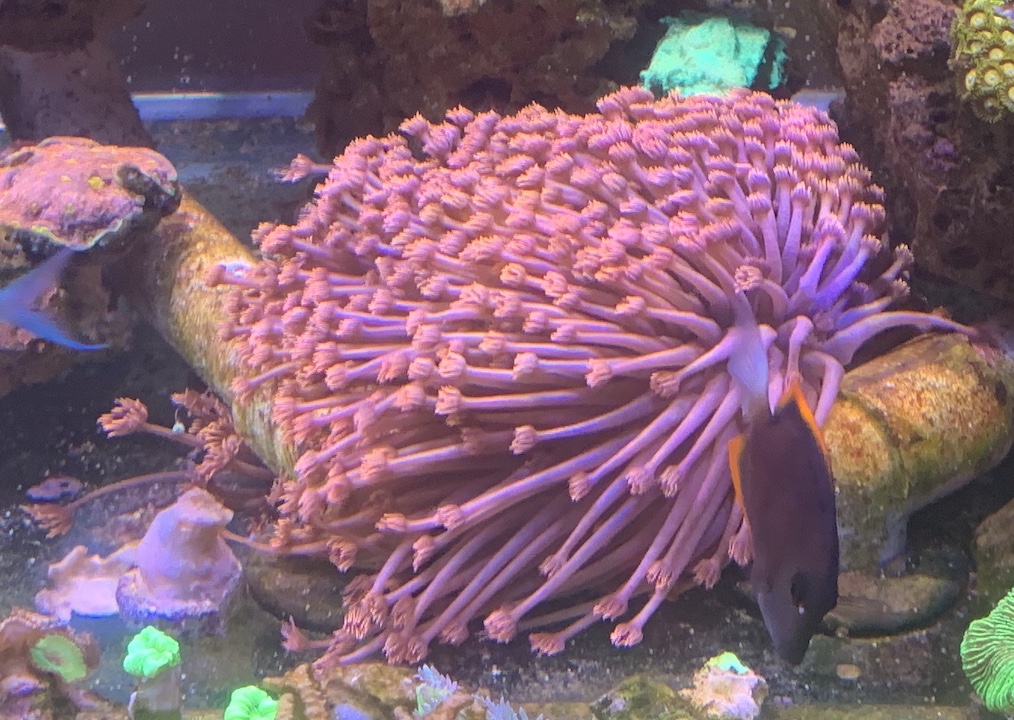 A chalice frag that I've only had for a few months, but that I'm really liking: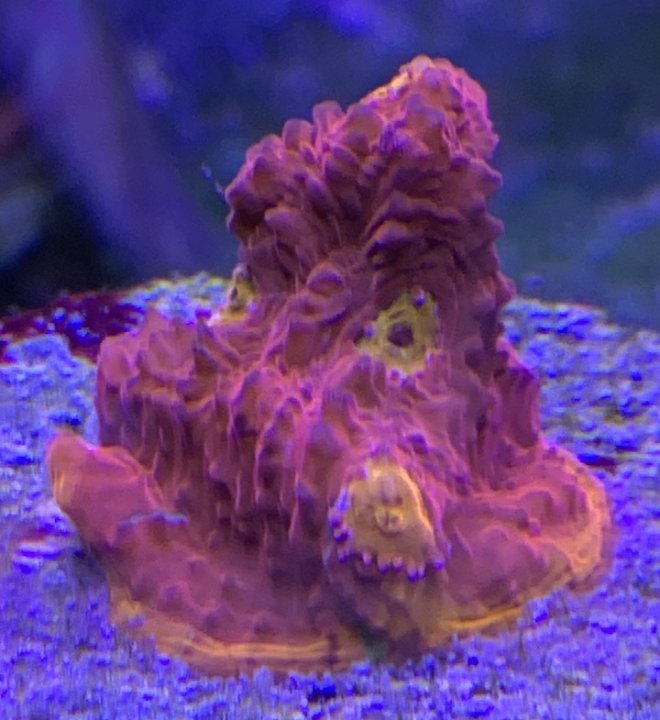 And finally one of my favorites. This coral is only in B+/A- form at the moment, but it amazes me every time I look at it despite having had it for a couple years now. I'm sorry to those who get tired of me taking pictures of the same coral again and again, but I'm still amazed, so I keep taking pictures: