Fish are in the hospital tank at therapeutic level of .50 and salinity 1.021 starting sept 16. Took 5 days to bring levels up to .50 +. All fish seems to be doing well and eating. Treating Ich and Marine Velvet.
Update: After 16 days of copper treatment fishes are out of QT and placed into observation tank. They will stay there until the DT finishes fallow period which started September 8. Out of 6 fishes, lost 2 in QT ( 1 six line wrasse and 1 Blue-Eyed cardinal).
Some observations:
The setup is loud, and for 16 days was not pleasant. Next time this need to be in the garage.
The first few days the fishes seem to get stronger and eating and stayed strong throughout most of the QT. The last few days seems to be tougher on most of the fishes, so I pulled them after day 16 while the initial intention was a 30 day QT period.
Cross contamination:
This list is soo long, there are so many ways you can cross contaminate without thinking because it's a part of your daily routine.
My new process for adding livestock.
All new fish will come from LFS that QT fish, or go through QT process at home.
All new corals and invertebrates will go into invertebrate/coral observation for 76days.
Looks like the fishes get to go back home for Thanksgiving.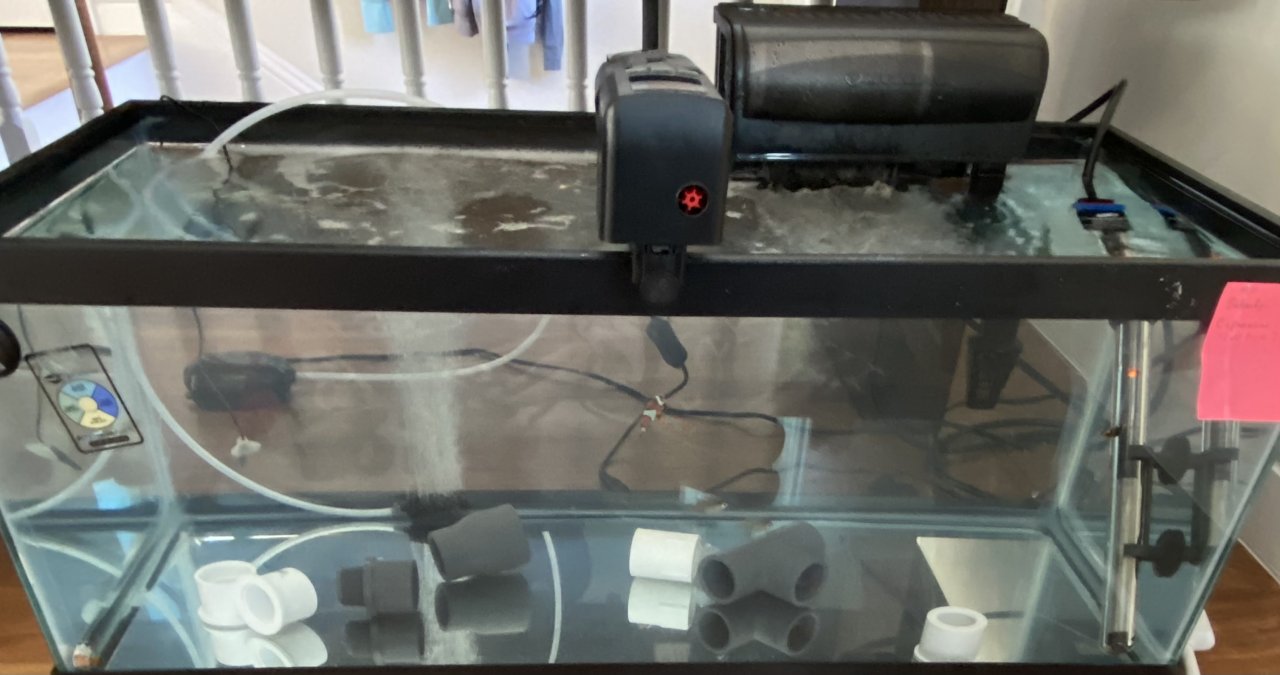 Last edited: