Hi,
I have an issue with my skimmer
Skimz Mini SN123
. The pump model is:
VSC1200-DC

The skimmer looks like this:
https://www.aquacave.com/skimz-sn123-d-series-in-sump-protein-skimmer-with-dc-pump.html
Not sure if the pump will work with the ones bellow:
https://www.bulkreefsupply.com/skimz-replacement-skimmer-pump.html
- I want to see if I get: SKU: 208845 - SAP1200 REPLACEMENT SKIMMER PUMP if it will work with my skimmer.
On Ebay I found this product: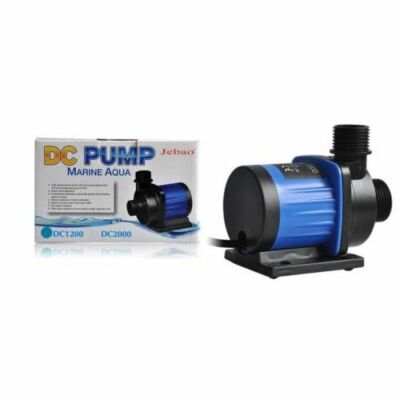 Model: Jebao DC1200. No more splashing in the tank from an full on blast of water. Max lift head: 1.5M. Pump size: 950mm 65mm 75mm.
Also I found this person
https://www.reef2reef.com/threads/skimz-mini-sn123.374791/
has replace the pump with a Jebao pump but not sure if is the pump listed above.
The guy's from Skimz did not even bother to answer my question I emailed them 15 day's ago with no reply and I sent 4 email. Also no reply over the phone as well.
I might have to get a different skimmer that will work on my 75 gallon tank and 20 gallon sump. The skimmer needs to be inside the sump.